Port of Copenhagen
Photo:
Copenhagen Mediacenter
&
Martin Heiberg
Northern Europe's preferred turnaround port
Port of Copenhagen is located in the capital of Denmark and conveniently in the Baltic Sea. The infrastructure in Copenhagen is advanced and well-functioning. The destination offers a well-connected international airport with many different flight connections, flexible turnaround facilities at the three cruise quays and, exciting shore excursions. Copenhagen also offers an established network of local partners, which collaborate to provide a memorable experience for every visiting cruise ship, crew member, and guest. The city has plenty to offer for a pre-and post-stay, and the Danish capital is large enough for every kind of life philosophy and small enough to bicycle in only twenty minutes from one end to the other.
Port of Copenhagen is one of the biggest ports in Northern Europe. The ports are flexible and sufficient to handle large cruise ships. Even the currently largest cruise ship in the world, "Symphony of the Seas," can easily dock in Port of Copenhagen. The port facilities have been awarded the "leading European cruise ship port" 5 years in a row, mainly because of the excellent cooperation between stakeholders in the industry and the very dedicated crew.
Port of Copenhagen has three cruise quays: Langelinie Pier, Ocean Quay, and Ndr. Toldbod, all located right in the heart of the Danish capital, which has been named the world's top city for travelers in 2019 by Lonely Planet. Port of Copenhagen is the preferred turnaround port in Northern Europe due to a very short distance from the international airport to the seaport, easy and fast transfer, a wide variety of hotels, gastronomical dining experiences, and tourist attractions close by. Together with a vast network of local partners, Copenhagen is sure to provide a memorable experience for every visiting cruise ship, crew members, and guests.
Copenhagen cruise port information and quay facility facts
The Port of Copenhagen, Copenhagen Malmö Port (CMP), offers three cruise quays in Copenhagen: Ocean Quay, Langelinie, and Nordre Toldbod, which you can find detailed information about below. For berth reservations, prices, etc., we recommend getting in touch with Copenhagen Malmö Port or our local port agencies. 
Waste management in Port of Copenhagen includes:
Oily residues (Sludge) - the discharge of oil must not take place in Danish territorial waters. CMP does NOT receive oily waste containing emulsifiers that prevent separation into oil and water phases.
Oily tank washings - must NOT contain petrochemicals
Exhaust gas-cleaning residues - Scrubber (fluid) and AEP scrubber effluents (fluid)
Garbage
Small waste and food waste for incineration

 

Large waste for pre-sorting

CMP recycling facility at Oceankaj

CMP Waste receipts

       
Hazardous waste
Electronics - Collected in cardboard boxes or bailed on pallets

Batteries, Accumulator - Collected in plastic sacks inside leak-proof plastic dumps

Light bulbs, Fluorescent lamps - Collected in drums and cardboard boxes, sorted by type

and stored in containers that prevent breakage

Paint, Thinners, Chemicals - Collected in leak-proof drums with the correct label on each   

Medicals, Bio Hazardous waste - Collected with UN number and dangerous goods label

 

Oily sludge in drums, Oily rags, Oil filters - Collected in leak-proof plastic bags or sealed dumps      

 
Incinerator ash, Scrubber (solid), Blackwater residues (solid), Greywater residues (solid), Fire extinguisher, and Emergency pyrotechnics/ MOB smoke floats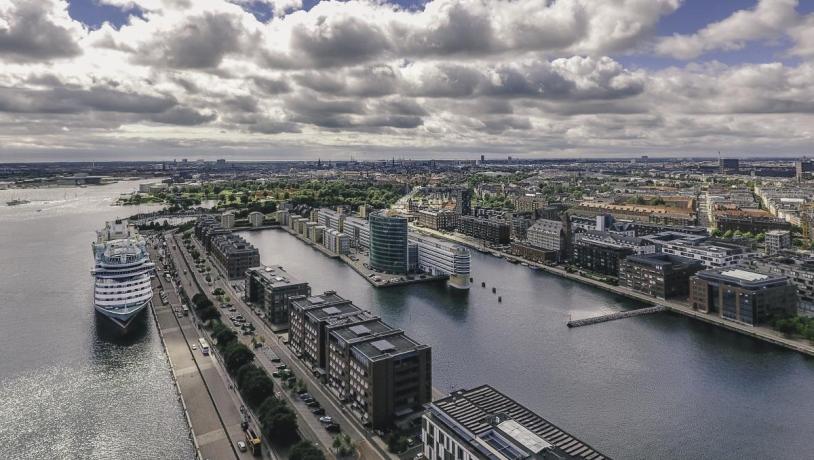 Photo:Thomas Høyrup Christensen
Langelinje:
Max LOA 700 meters
Max depth South part 9.1 m. North part 10.0 m
Bollard strength 50 tons
Distance to the city center 4 kilometers
Distance to the airport 10 kilometers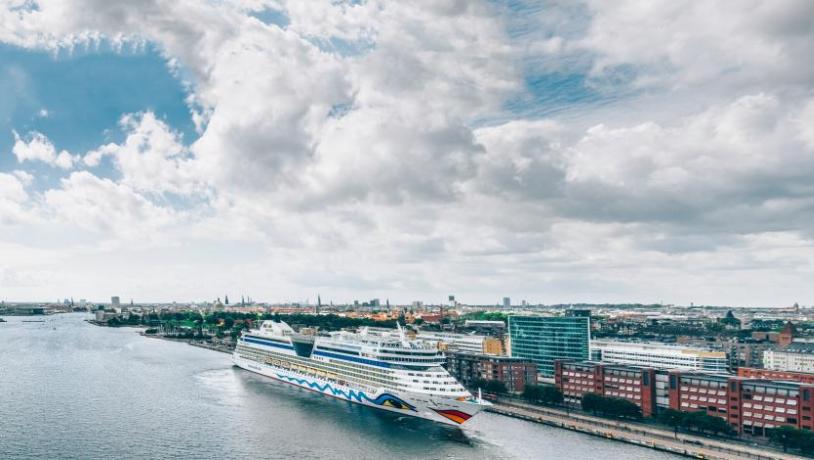 Photo:Daniel Rasmussen
Ocean quay:
Max LOA 1100 meters
Max depth 10.5 meters
Bollard strength 125 ts / storm 200 ts
Distance to the city center 8 kilometers
Distance to the airport 14 kilometers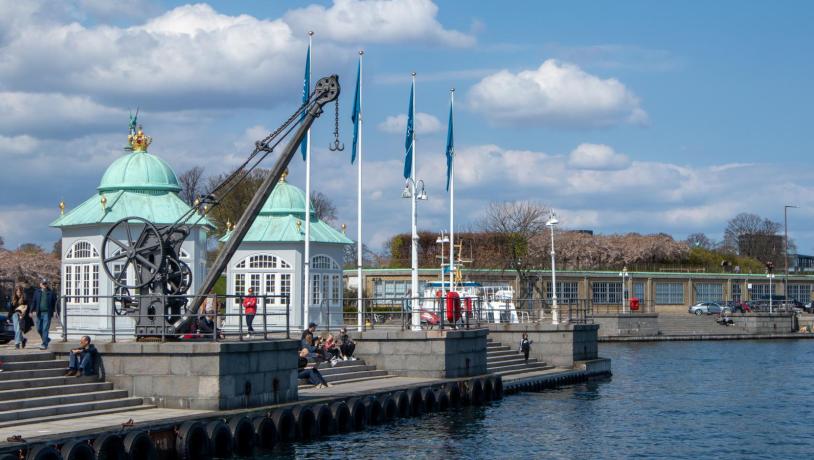 Photo:Giuseppe Liverino
Ndr. Toldbod:
Max LOA 200 meters
Max depth 7.4 meters
Bollard strength 40 tons
Distance to the city center 3 kilometers
Distance to the airport 10 kilometers
Restrictions Max LOA 210 meters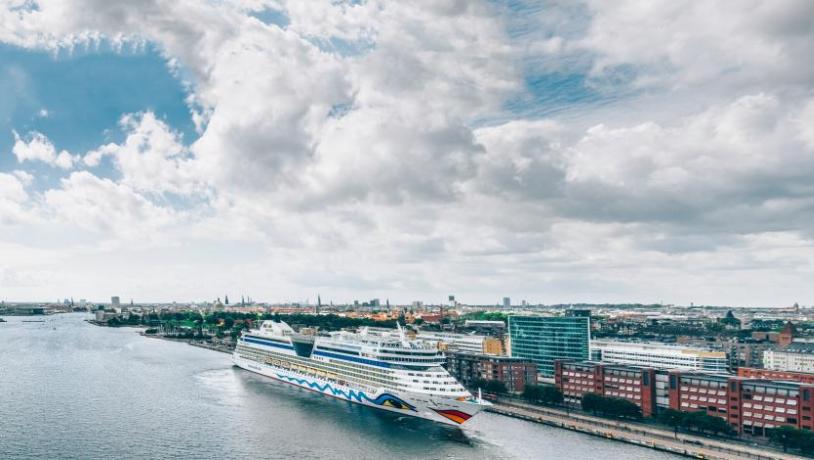 Photo:Daniel Rasmussen
In 12 out of 14 years, Copenhagen Airport has won the award of the most efficient airport in Europe. It is the gateway to Northern Europe and the rest of the world. There are 166 different routes into domestic Denmark, Europe, and across continents. Into North America, there are 16 different routes opportunities. All these routes have daily frequencies, which makes Copenhagen a perfect pre-or post-cruise stay opportunity. Copenhagen Luggage Service offers luggage handling for tourist travel, and they handle the luggage from the minute your guests arrive in Copenhagen. They bring the baggage all around the city, whether the luggage is in the cabin, the airport, or the hotel. You can see all about the luggage service here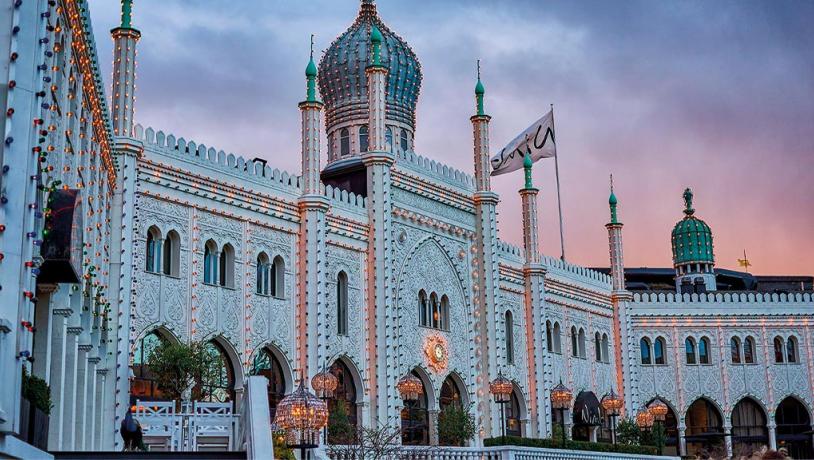 The large selection and variety of hotels In Copenhagen will fit anyone's needs. From romantic, luxury (as the hotel Nimb located at the extraordinary old Tivoli Garden) to family-oriented stays close to the seaport and the airport. Copenhagen is the perfect city for your cruise guests, no matter their personal needs.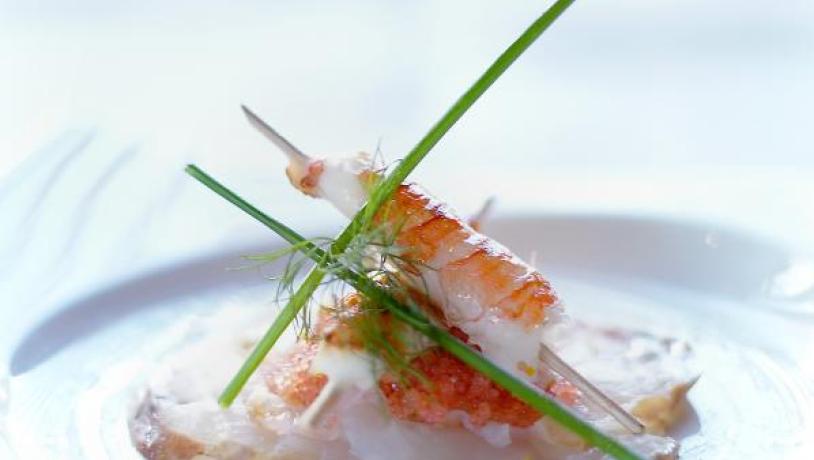 The gastronomical scene in Copenhagen matches any cruise guest's needs. 
Restaurants in Copenhagen caters to all kind of budgets, tastes, and situations. On the menu, your cruise guest will have the opportunity to experience delicious food from the classic Danish cuisine like smørrebrød to the New Nordic. It is an approach started by the world-famous restaurant Noma, focusing on exquisite meals made from local ingredients in the season. Copenhagen is the Scandinavian gourmet and sustainable capital with 23 stars distributed between 14 restaurants in the Michelin guide. With more than 7 sustainable stars, Copenhagen is the city in Europe with the most green Michelin stars.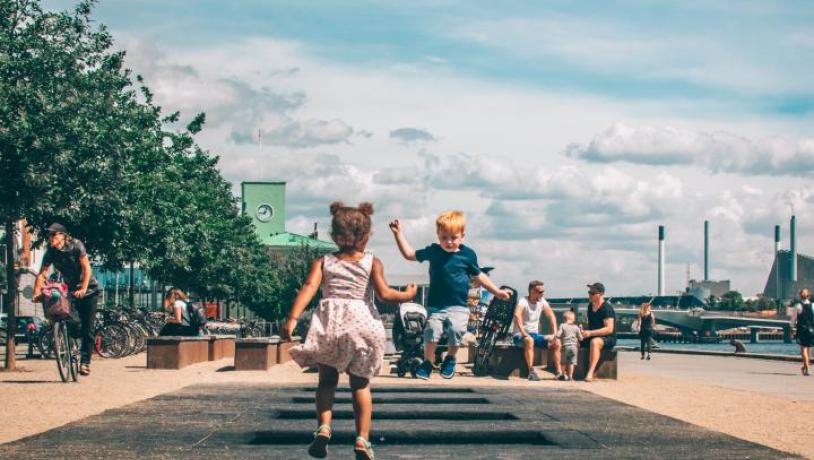 If you have kids, there are many family-oriented restaurants right in the middle of Copenhagen, which puts Copenhagen in the child-friendly category.
The public transport infrastructure in Copenhagen is fast and easy to access. There is a metro, city s-trains, regional trains into domestic Denmark, and the city bike, which is an ideal and easy way to get around Copenhagen due to the short distances.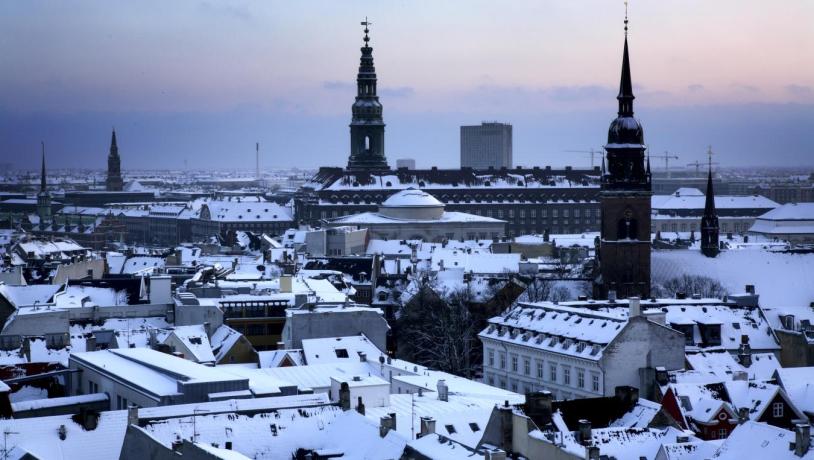 Copenhagen has lots to offer during autumn and winter. From special events, enchanting lights illuminating the city to colourful leaves on the trees. We ensure you that you'll truly understand the concept of "hygge" after having visited off-season.
Are you curious to know why you should plan itineraries off-season? We'll tell you all the secrets here.
Explore the best of Copenhagen city
Here you will find inspiration for attractions, hotels, events, and shore excursions in Copenhagen.
You will find The Little Mermaid right next to the cruise ports, and from there, you can take the bicycle around to the Operahouse, Amalienborg Palace – the queen's home, Marble Church, and Tivoli. In Copenhagen, your guests can explore many attractions and dining places.
The practical stuff
Let us help you with your Copenhagen planning, but why not start by downloading a free online city map? When your guests arrive in Copenhagen, they will be greeted by the friendly staff from Copenhagen Visitor Service with free city maps and helpful tips for their stay. 
Get to know Denmark's other cruise ports
Go beyond Copenhagen and explore all the other beautiful Danish cruise destinations. 
Contact us
Get in touch with us. We are happy to assist you in your planning and provide you with the information you need about the Danish cruise destinations. 
About Wonderful Copenhagen
Wonderful Copenhagen © 2023