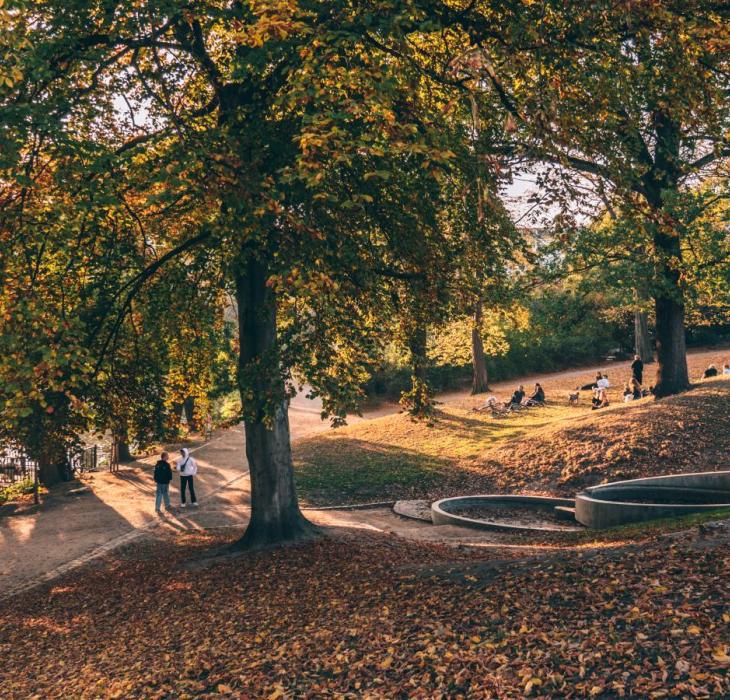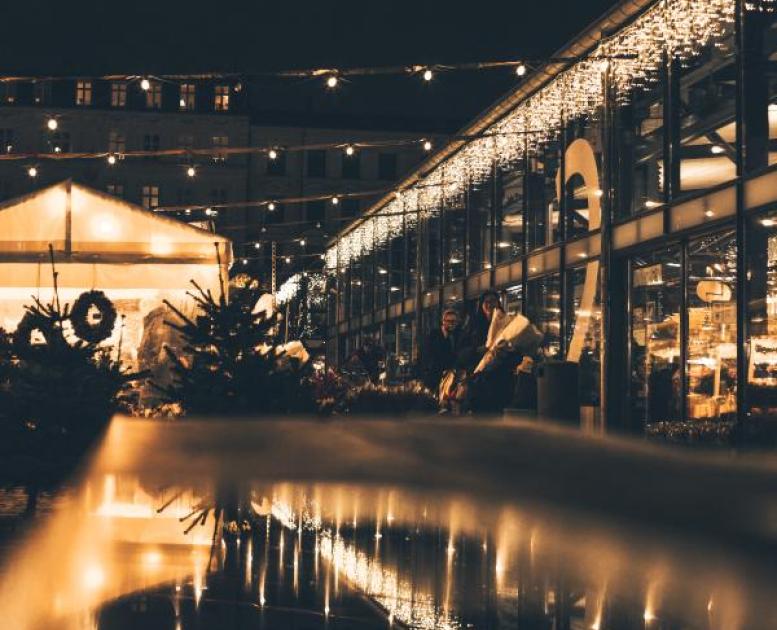 Planning itineraries in autumn & winter
Photo:
Daniel Rasmussen
&
Aske Jørgensen & Viktor Sylvester Rasmussem
Copenhagen off-season
Reasons why your cruise line should explore Copenhagen during autumn and winter
When planning your itineraries it may be tempting to come in spring or summer. However, we want to argue that autumn and winter should become your new favourite seasons for planning itineraries to Copenhagen. Still not sure? Don't worry, we're here to tell you exactly what's in it for you as a cruise line!
Discount on port dues and charges
The port offers discounts when you arrive off-season. Want to know more? Contact Copenhagen Malmö Port for more information. You can also check out our site Port of Copenhagen for Copenhagen cruise port information and quay facility facts.
Off-season events that your guests cannot miss!
Experience something unique that you can only find off-season. Copenhagen has plenty of events all year round - some of the best are located in the autumn and winter months.
In October and November, Copenhagen hosts its biggest annual one-day event - the Culture Night. More than 250 museums, theatres, libraries, churches, ministries and parks throughout the city welcome the public for a festive evening where guests will be able to experience the culture of the city in a new way with special events all around. You can also celebrate autumn in charmingly chilling Tivoli Gardens filled with Halloween decorations, events and special Halloween food.
In December, Christmas is all around. Beautiful lights illuminate the streets of Copenhagen. On December 13 each year, you can experience a floating Santa Lucia where kayaks sail through the canals decorated with lights and Christmas ornaments. You can also experience the Christmas-decorated Tivoli Gardens with an atmosphere certain to get you in the holiday spirit.
In January, the sales are on, and there is a great possibility to purchase souvenirs at discounted prices. Who wouldn't love to bring home a beautiful piece of Danish design (and pay much less for it than normally)?
In February, two big festivals take place in the city. The Winter Jazz Festival celebrates the music venues and music as a diverse art form and can be experienced all around the city. The Copenhagen Light Festival lights up all of Copenhagen in bright colours. Explore installations by both Danish and international artists and designers and experience the unique aesthetic and atmosphere of the city.
Do you need inspiration for even more events? See CruiseCopenhagen's event calendar 2021 here. We are aware that you plan itineraries well in advance, but many events are repeated year after year. Contact us if you need exact dates and we will do our utmost to get them for you.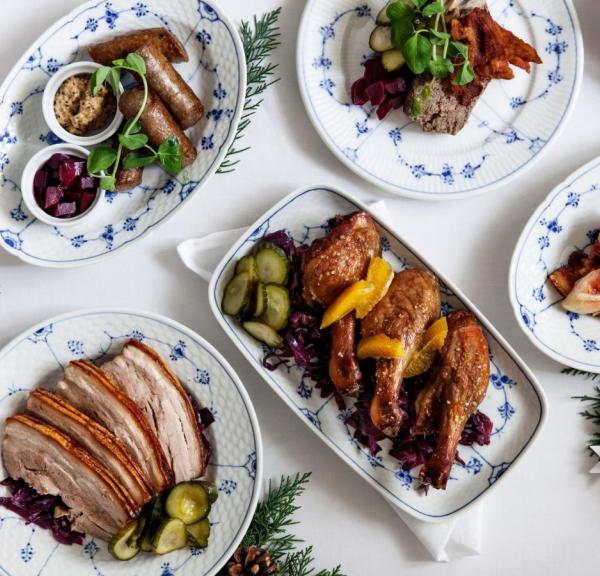 Photo: Chris Tonnesen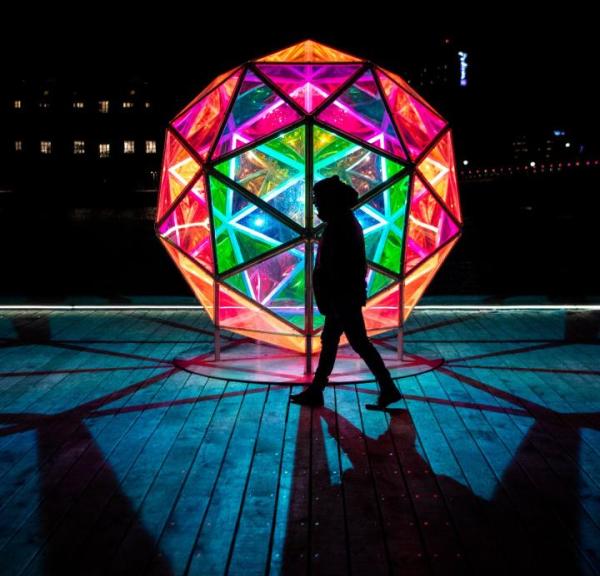 Photo: Daniel Rasmussen
Logistical benefits 
You'll have the pier all to yourself! Okay, maybe not quite - but there aren't as many other cruise ships and tourists during the off-season. This means much more space, not only for you as a cruise line but also for your guests. In general, our experience is that guests are more satisfied with their overall visit if the locations and attractions they visit aren't overcrowded.
Plenty of exciting shore excursion opportunities
Although the classic shore excursions are offered all year round, the benefit of coming to Copenhagen during the shoulder season is the fact that the venues visited will be less busy - and you will have the best guides all to yourselves.
Alternative shore excursions are also possible. How about venturing on a day trip to Northern Zealand? The bus takes you on a scenic drive along the coastline with a view of Denmark's neighbour, Sweden. Drive through large forests and enjoy the dazzling change of colours of the leaves before arriving at one of Northern Zealand's magical castles or museums. 
At Christmas time, excursions can be made to the many Christmas markets in and around Copenhagen. Perhaps you are curious to provide your customers with the opportunity to learn more about the Danish Christmas traditions? Previously, local home visits have been arranged where guests have tasted gløgg (mulled wine) and homemade Christmas cookies. Or why not arrange a tasting of traditional Christmas food and schnapps (Danish alcoholic drink) at a local restaurant? Our recommended incoming agents can help you put together just the right excursion for your cruise guests.
The canal tours, Stromma, sail all year round and are even decorated with lights and decorations during Christmas. Copenhagen is always beautiful from the water but maybe even more so when it is just about to get dark and the city's enchanting lights illuminate the city.
Find your incoming agent here and start planning!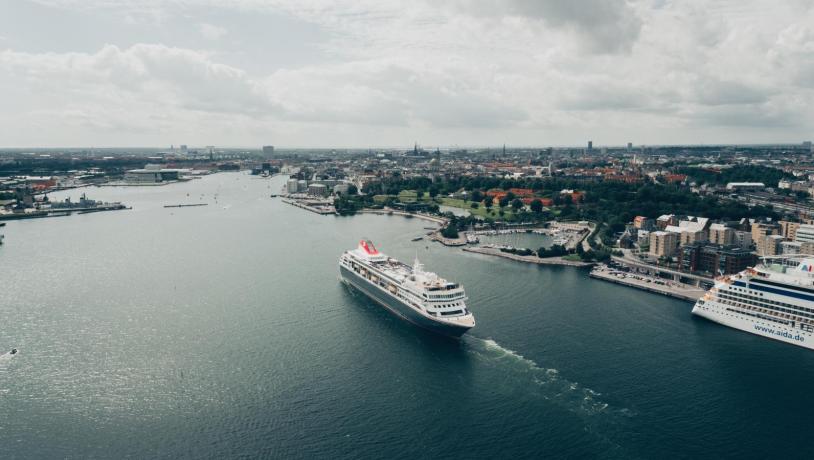 Photo:Visit Copenhagen
More reasons why you, and not least your guests, will love a cruise to Copenhagen during the crispy autumn and cold winter seasons
So, now you hopefully know what's in it for you as a cruise line. But what's in it for your guests? Let's explore a handful of benefits...
Ready to come explore Colourful and Cosy Copenhagen?
Now, we've provided you with all our secrets on why Copenhagen is fantastic in autumn and winter. Interested in getting started planning itineraries off-season?
For questions regarding port dues or other related information, kindly contact Copenhagen Malmö Port. You can also check out our site Port of Copenhagen for Copenhagen cruise port information and quay facility facts.
For more information on visiting Copenhagen off-season, please do not hesitate to contact the CruiseCopenhagen team or our recommended incoming agents. We can also provide you with photos and other sales related material if needed.