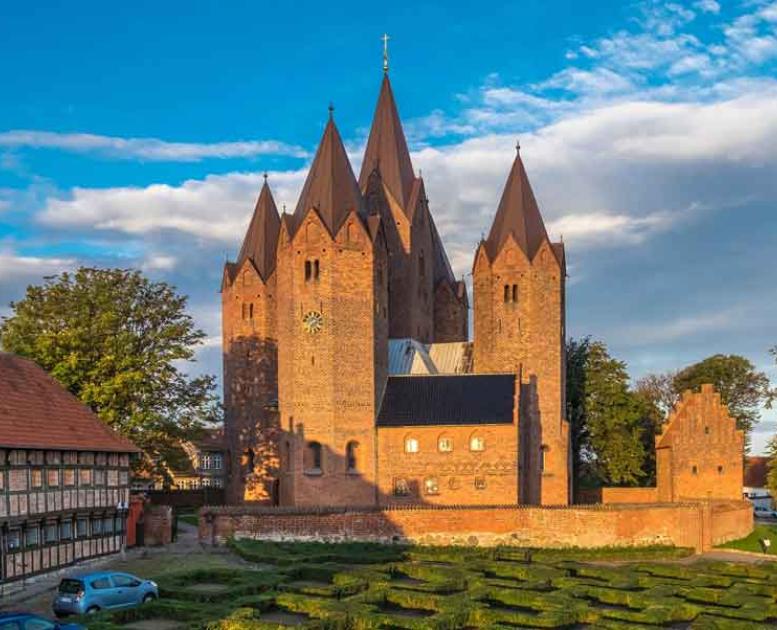 Port of Kalundborg
Photo:
Cruise Kalundborg
&
Cruise Kalundborg
Located on the west coast of Sealand at the Great Belt. Kalundborg offers a complete contrast to the busy and hectic capitals, with the city's charming small-town experience. The friendly and warm atmosphere of Kalundborg will charm any cruise guest. 
The port of Kalundborg offers an opportunity to enjoy beautiful gardens, local museums, castles and churches, working artists, handicraft- and flea markets in the morning, and charming specialty shops in the afternoon. The natural beauty of the area is perfect for hiking, biking, or other outdoor activities. Kalundborg truly offers a broad palette of opportunities. Last but not least, Kalundborg is within just over an hour's drive from Copenhagen and Odense.
Browse Kalundborg Shore Excursions
Here you will find inspiration to shore excursions in Kalundborg, but be aware that this is just a small selection of the many exciting tour offers. We recommend getting in touch with Cruise Kalundborg or your local incoming agent to find out how the destination can cater to your guests' needs and interests. 
Why Kalundborg should be on your Baltic itinerary
Contact Cruise Kalundborg
Always ready to help you out