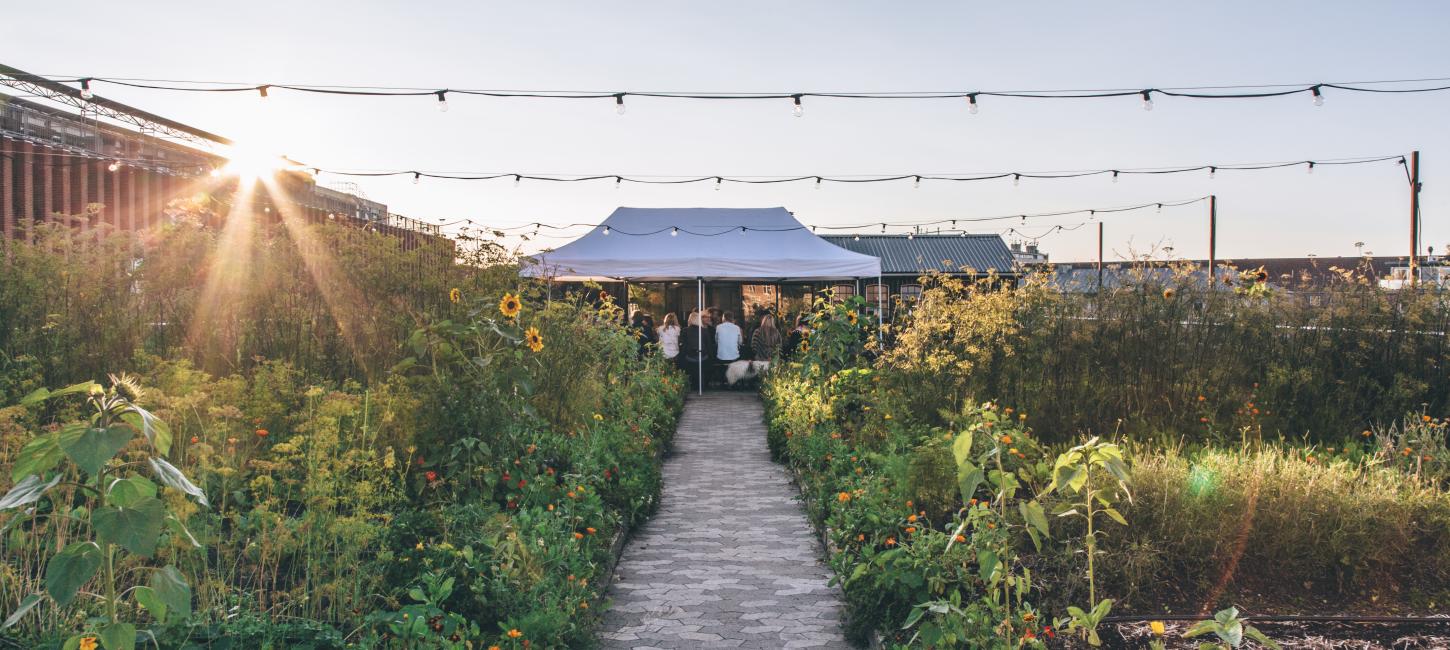 Gastronomy in Copenhagen
Copenhagen has become a world-class gastro destination popular with food lovers from near and far. Below is everything you need to know about the city's thriving culinary scene.
Copenhagen is home to the New Nordic Food Manifesto, which two decades ago changed the way of thinking about ingredients and sparked interesting new ways and methods of creating great food. It commenced a culinary revolution in the Nordic region that created a dazzle of new restaurant openings around town, adding new rising stars to the culinary scene from cool street food markets to green and sustainable eateries to outstanding fine-dining experiences.
With a total of 24 Michelin stars spread about 15 Copenhagen-based restaurants and the fact, that Geranium holds the title of the world's best restaurant simply underlines Copenhagen's position as one of the leading gastro destinations of the world.
Press kits - gastronomy in Copenhagen
Facts: Gastronomy in Copenhagen
Traditional Danish food is based on what historically could be farmed in Denmark: Cabbage, root vegetables, rye bread, fish and pork were all an important part of the diet.

Pork roast and fried pork (flæskesteg and stegt flæsk), pickled red cabbage (rødkål), Danish meatballs (frikadeller), rice pudding (risengrød) and open-faced sandwiches (smørrebrød) are all part of the traditional Danish kitchen.

The Nordic Kitchen Manifesto was formulated in 2004 with ten points on purity, season, ethics, health, sustainability and quality by noma head chef and co-owner René Redzepi, among others, and it paved the way for the New Nordic food ideology, which is still an important tool of guidance today.

Today, there is a heightened focus in Copenhagen on plant-based food, sustainable produce, natural wine and sourdough in the bakeries, wine bars, cafés and restaurants.  

Guide Michelin has awarded a total of 24 stars to 15 restaurants in Copenhagen in 2022.
The Copenhagen-based restaurant Geranium is currently the world's best restaurant, Alchemist is number 18 and Restaurant Jordnær at number 38 on the 2022 'Worlds 50 Best Restaurants'-list.
noma has five times been named the world's best restaurant and is now in the hall of fame on the 'Best of the best'-list of 'World's 50 Best Restaurants'.

Denmark has the highest consumption of organic food in the world per capita according to

The

Wor

ld of Organic Agriculture Report

(2021), and

three out of four Danes buy organic food every week.
Press photos - gastronomy in Copenhagen
Download a selection of pictures related to gastronomy in Copenhagen. Press photos - gastronomy in Copenhagen. The photographer must be credited.
Other related press material