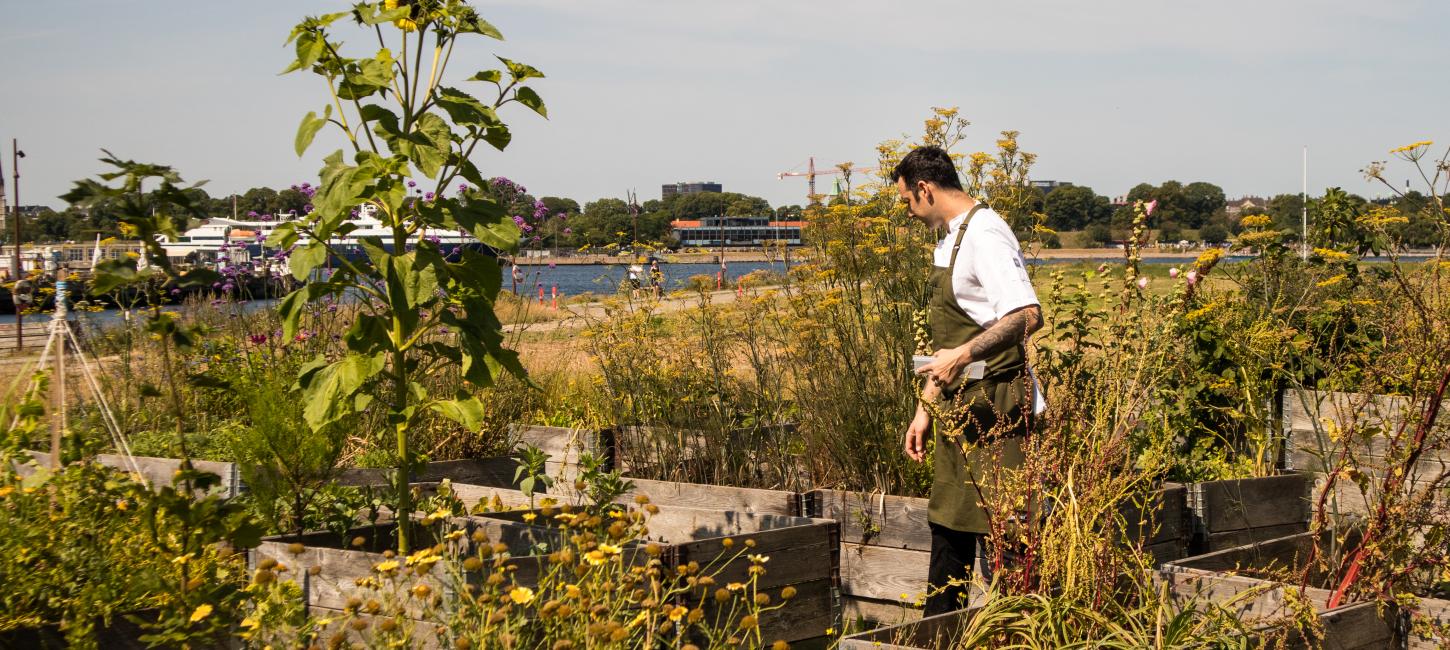 Copenhagen is the green food lab of the world
The world's best restaurants Geranium and noma are front-runners in refining plant-based dining, but high-quality green options are also abundant in fast food joints, cafés, restaurants and urban gardens around the Danish capital. 
The New Nordic Kitchen Manifesto was formulated back in 2004 creating a new way of thinking about food in a region that is historically meat heavy. The manifesto was signed and backed by a list of chefs from the Nordic countries wanting to change the agenda of cooking, and the purpose was to focus on local produce and on reflecting the seasons with an emphasis on animal welfare, purity, freshness, simplicity, and ethics.
One of the signees back then was René Redzepi, whose restaurant noma has since been named five times world's best restaurant by The World's 50 Best Restaurants. Redzepi spearheaded the New Nordic Food movement, and the menu at noma specifically focuses on the seasons.
Their vegetable season runs from June to September offering both vegetarian and vegan menu options, with creative techniques that aim to push boundaries – for example by serving a dish consisting of a jasmine kombucha mother with aromatic seeds and a paste of marigold and tomato.
Also, the current world's best restaurant Geranium made an announcement in 2021 to switch entirely to a menu consisting of vegetables, fish and seafood. The head-chef Rasmus Kofoed of the Copenhagen restaurant doesn't eat meat himself and he wanted to celebrate local, organic and biodynamic produce. He also founded an entirely plant-based pop up called Angelika.
noma and Geranium have led the plant-based revolution in Copenhagen but are by no means the only restaurants aiming to serve high quality plant-focused options in Copenhagen. See a list below.
Copenhagen is the green food lab of the world - press photos
Other related press material