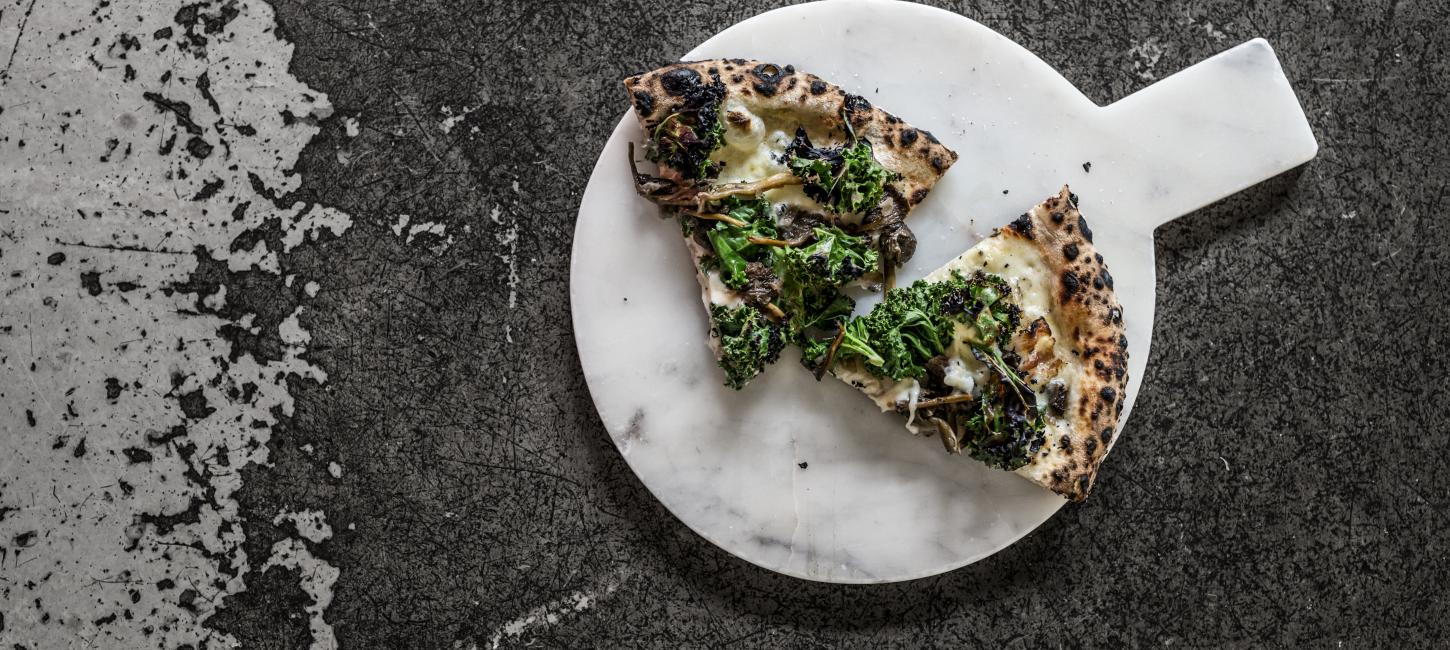 Copenhagen sets the Italian kitchen free
Influenced by the New Nordic food principles, yet free from dogmas and rules, young Italian chefs are combining Italian inspired cooking with Copenhagen's open-mindedness and creativity.
Why is it happening in Copenhagen?
In recent years Copenhagen has experienced a trend of innovative Italian inspired restaurants popping up around the city. This could be a result of the New Nordic Food scene, which has dominated in Copenhagen for the past 20 years. The New Nordic Kitchen, which originated in 2004, quickly received international recognition and inspired, among others, young Italian apprentice cooks and food enthusiasts to move up north and settle in the capital of Denmark to experience and learn from some of the world's best restaurants.
Different backgrounds leading to Italian food innovation
The first chef to challenge the Italian traditional dogmas was Christian Puglisi. After working at the legendary El Bulli in Spain, he became noma's sous-chef. In 2010, Puglisi was one of the first noma chefs to start his own restaurant, Relæ, and in 2014, he started the first innovative Italian restaurant in town, Bæst. Producing his own Italian inspired cheeses in Copenhagen and serving their own take on the Napoli style pizza, Bæst was awarded 2nd best pizza in Europe outside of Italy and 20th best pizza in the world in 2023. Christian Puglisi is also behind Mirabelle bakery, an institution in Copenhagen's sourdough revolution, which has been reinvented as a Sicilian inspired restaurant, Mirabelle Spiseria.
Other young Italian chefs started working with their own take on Italian food after experiences in Copenhagen or abroad. A few examples are Giuseppe Olivia, who - coming from a bakers' family in Sicily - started his pizza baking career at the pizza joint Tribeca. Afterwards, he was headhunted by Puglisi himself to start up Bæst, with great success. The opening of a new district - the Carlsberg city district - gave Giuseppe the opportunity to open his own pizzeria, Surt, with focus on fermentation and small producers.
Another example is former Mirabelle baker Chiara Barla, who started a collaboration with the Danish design brand Frama to open up an Italian inspired Scandi style bakery at their flagship store: Apotek 57. This popular understated bakery in Copenhagen's design district combines cardamom buns with Italian style focaccias and Copenhagen light-roasted coffee from Prolog.
Other chefs come with a background from abroad, like Riccardo Macron, who was brought from London by Noma's René Rezdepi to work at his restaurant 108 and started up his own Italian inspired wine bar and restaurant, Barabba - an industry favorite by Noma themselves and other big names from Copenhagen's food scene. Riccardo is known for his antidogmatic take on Italian food, combined with an incredible knowledge of natural wines and good service.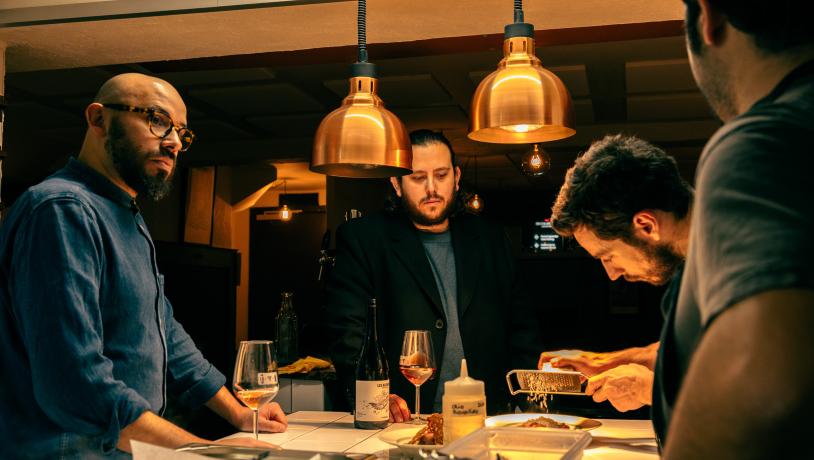 Photo:Rufino
Experimenting with traditions
Today, Copenhagen can reap the rewards of the Italian relocation. The Italian chefs and food enthusiasts, who have stayed in Copenhagen, have slowly started to open their own restaurants tapping into their Italian roots.
What then characterizes most of these Copenhagen Italian restaurants is their way of taking inspiration from one of the world's most tradition-based kitchen and food cultures to combine it with the innovative, free-spirited Copenhagen approach.
In Copenhagen, Italian chefs have experienced a setting in The New Nordic Kitchen, where it is allowed to break down dogmas, creating a possibility to innovate and experiment with even the most traditional kitchens.
Other related press material
About Wonderful Copenhagen
Wonderful Copenhagen © 2023