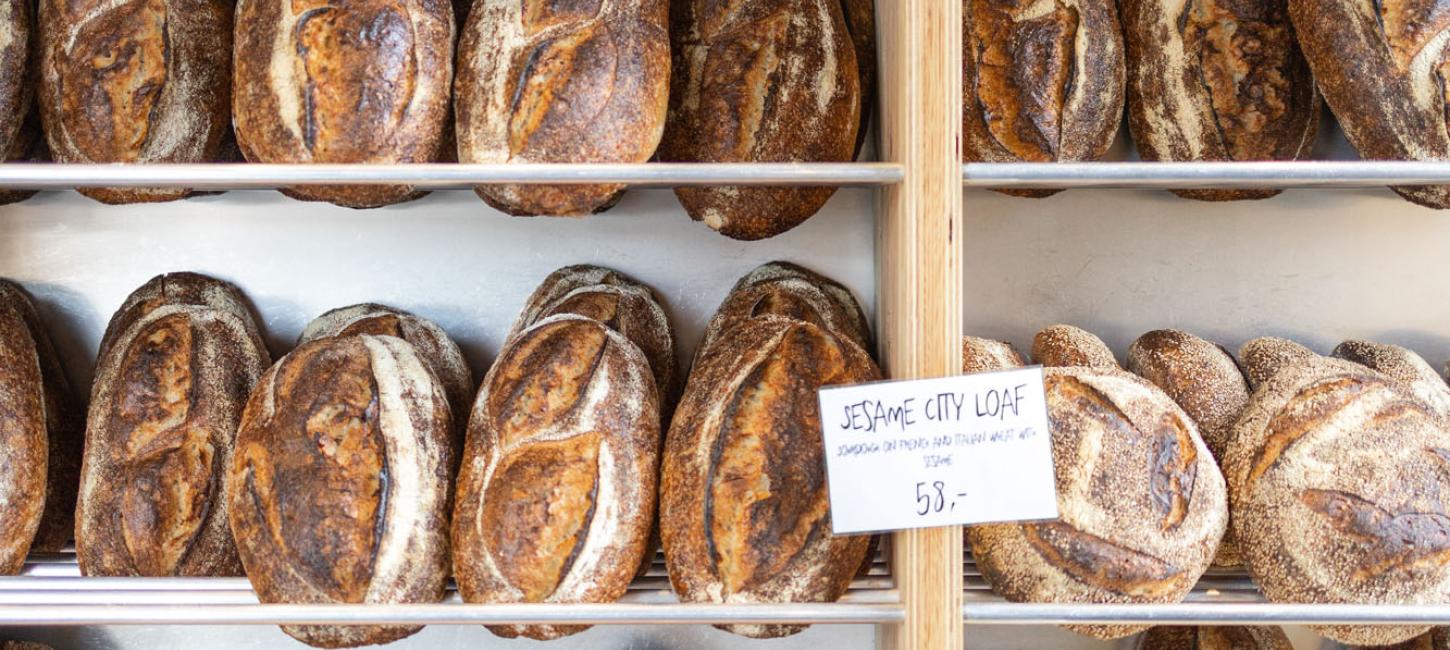 Copenhagen's sourdough revolution
14.4.2021
Pastries or sourdough? Good question. People around the world know of the phenomenon 'Danish pastry' and for good reason. Denmark is the homeland of baked goods like wienerbrød and just as avid a sourdough destination. A place where many share a huge love for great bakery - and here's why.
Over recent years a strong international focus on Danish and Nordic gastronomy has also sparked a veritable bread and pastry revolution in the streets and squares of Copenhagen.

A huge influx of bread and pastry shops have popped up across the city and entered the bucket lists of things to do or try whilst in Copenhagen. Whether it is serving classical Danish pastry, crispy croissants, or freshly baked loaves of sourdough bread, some outlets are found in untraditional locations such as a football stadium or located in a former industrial dock area.  Even noma's René Redzepi talked about a sourdough-bread revolution during a virtual press event that took place during the 2021 pandemic and talked about Copenhagen as one of the best places in the world for sourdough bread.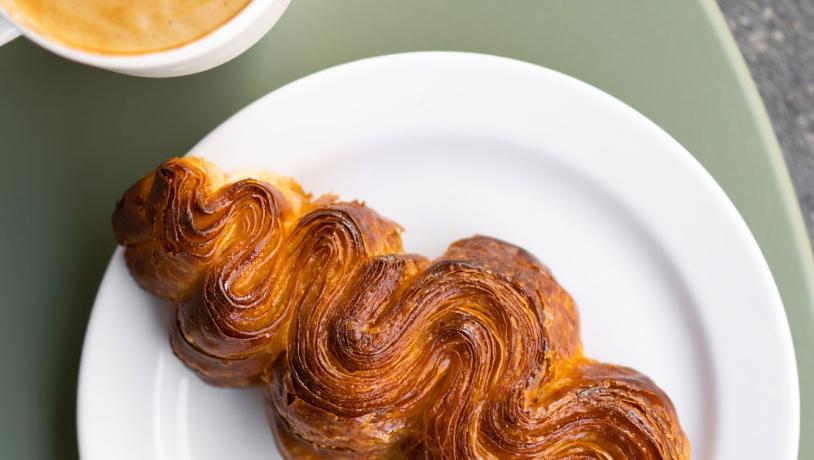 Photo:Michael Gardenia
The classic Danish pastry
Danish pastry, sometimes shortened to just 'a Danish' (especially in American-English), is a multi-layered laminated sweet pastry in the viennoiserie tradition. The concept was, in fact, brought to Denmark by Austrian bakers in the 1850s, but since then it developed into an actual Danish speciality. Like other similar pastries, such as croissants, it is a variant of puff pastry made of laminated yeast-leavened dough that creates a layered texture. The Danish version of pastry was then again taken by immigrants to the United States and here they are often topped with fruit or cream cheese filling.
Photo:Mellanie Gandø
Danes' appreciation of sourdough goes a long way back. In fact all the way back to the Viking times. The dark, compact, Danish rye bread - rugbrød - is made on a sourdough base and with rye as the main grain, and the most important grains to Vikings were rye and barley. According to The National Museum of Denmark, rye was used for making sourdough bread in the Viking ages – a coarse bread, quite similar to today's Danish rye bread. Today it is still popular for Danes to enjoy rye bread for lunch, typically served with a variety of toppings in the classic Danish dish called smørrebrød. Other forms of sourdough bread has also gained more and more popularity over the last decade with speciality bakeries popping up around the capital and locals happily standing in line to get their fingers on the right curve on a rainy morning! 
Leading bakeries in the sourdough revolution
So where do you get a bite of the most delicious cake or the best bread crumb in town, then? Get the details below:
Copenhagen's sourdough revolution - press photos
Other related press material