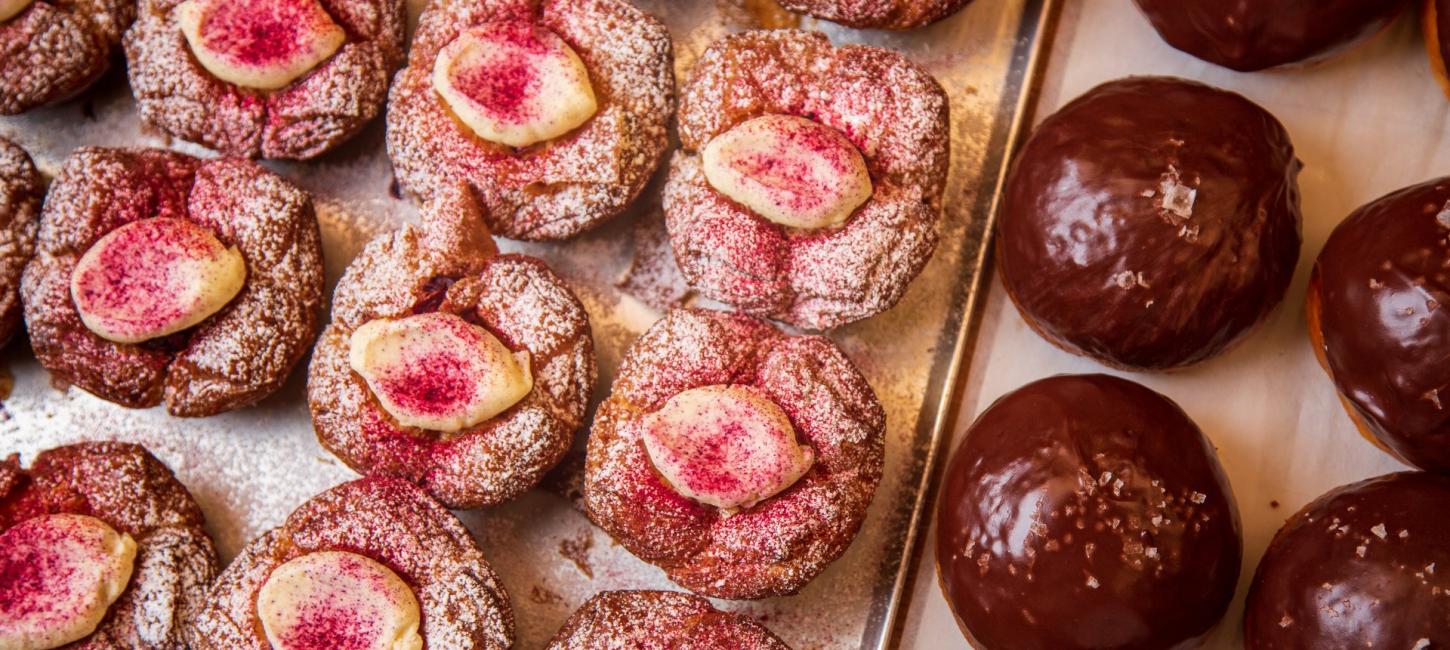 Copenhagen's "fastelavnbolle" hype turns February in to peak pastry-time
19.1.2023
Photo:
Marc Skafte-Vaabengaard
It´s actually not until February 19 that Denmark celebrates the Carnival tradition called Fastelavn. But in the weeks before Fastelavn every pastry shop in Copenhagen is fully aware that it´s time for creamy and colorful fastelavnsboller – the hyped Danish carnival buns.
The bakeries in Copenhagen really know how to impress whether they serve the classical, the modern, the vegan, or make their own new takes on fastelavnsboller. In the last few years, there has been a true fastelavnsbolle craze in Copenhagen where the bakeries surpass themselves in new and creative ways of presenting fastelavnsboller – and in front of some of the most innovative bakeries you might have to wait in a long line to get your hands on the most beautiful fastelavnsboller.  
Fastelavn is a Carnival tradition that was originally held the evening before the Church's fast. It´s the Danish version of Halloween, where kids dress up and go trick-or-treating in the neighborhood singing a special song. The tradition with fastelavnsboller is that you are allowed to treat yourself before the fast begins, which earlier lasted until Easter. Now we just treat ourselves with fastelavnsboller and forget all about the fast.
Fastelavnsboller are typically divided into two different kinds. The old-fashioned fastelavnsboller are made with yeast and remonce inside. The other kind of fastelavnsboller is made with Vienna pastry and cream inside with whatever kind of flavor the pastry chefs choose
What the he** is a "fastelavnsbolle"?
To understand why people are willing to stand in long lines for a bite of this particular and popular pastry, we asked the Head of Pastry at Hart Bakery, Talia Richard-Carvajal, to explain what a "fastelavnsbolle" is and what the fuzz is all about. Because she sure baked a few of these herself (38.000 in 2021, to be exact).
Where to find the delicious pastry
Here is an overview of the bakeries in Copenhagen with a unique take on fastelavnsboller:
Fastelavnsboller - press photos
Download a selection of pictures related to gastronomy in Copenhagen. Press photos - Fastelavnsboller. The photographer must be credited. 
Other related press material
About Wonderful Copenhagen
Wonderful Copenhagen © 2023