Methodology
Copenhagen Legacy Lab offers a carefully designed process that aims to inspire congresses and events to develop and commit to activities that leave a positive and lasting impact.
The 7-step model is the backbone of Copenhagen Legacy Lab's work and a structure which legacy projects can be based upon. The 7-step model is based on the thoughts of the 'Theory of Change'. Further, it is inspired by the European Commission's proposed approach to 'Social Impact Measurement'.
Since all congresses and events are unique, we suggest that all legacy projects are customised together with relevant decision-makers to find a common way forward.
The approach to legacy values co-creation and inclusiveness, while it takes inspiration from 'Design Thinking' as a problem-solving technique. In practice, this means both divergent phases (open thinking) and convergent phases (focused thinking) throughout the process.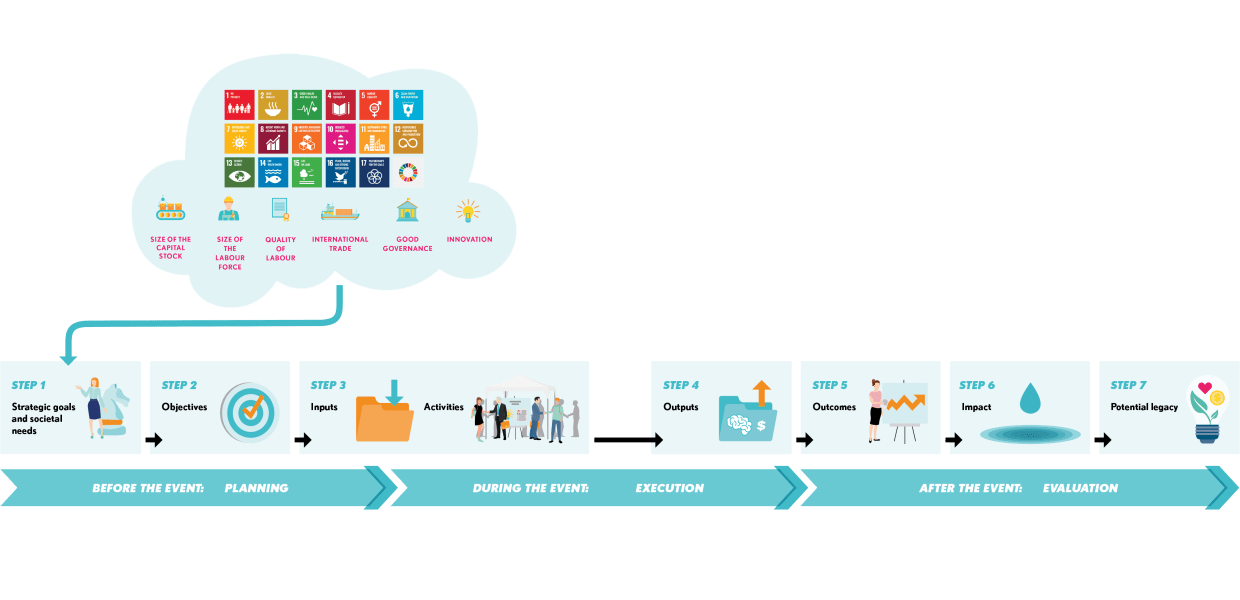 Photo:Copenhagen Legacy Lab
When identifying and selecting the most relevant congresses and events, Copenhagen Legacy Lab and Copenhagen Convention Bureau consider both Copenhagen's and Denmark's priorities and strongholds supported by:
The UN Sustainable Development Goals
Six main drivers of economic and societal transformation
A purposeful identification of congresses and events should ensure that legacy projects are built on platforms with the potential to create a positive and lasting impact on society.
Though all legacy cases differ, each legacy journey starts with an initial dialogue. This applies to both congresses and events. When Copenhagen Legacy Lab is working with congresses the aim of the dialogue is to identify a sweet spot (a shared challenge) between the association and our destination (see figure below). In respect to events, we are exploring the unlocked and positive opportunities that event platforms can accelerate connected to the needs of our local destination. Ideally, the initial dialogue will take place before a bid is submitted, but it can also take place upon submitted or won bid.
We will - together with you - discuss how to collaborate around a purpose-driven and shared objective by investigating different problems and opportunities. After formulating a concrete legacy objective, we will compose a 'legacy brief' on how we can work with the concept of legacy without necessarily following an outlined 7-step model.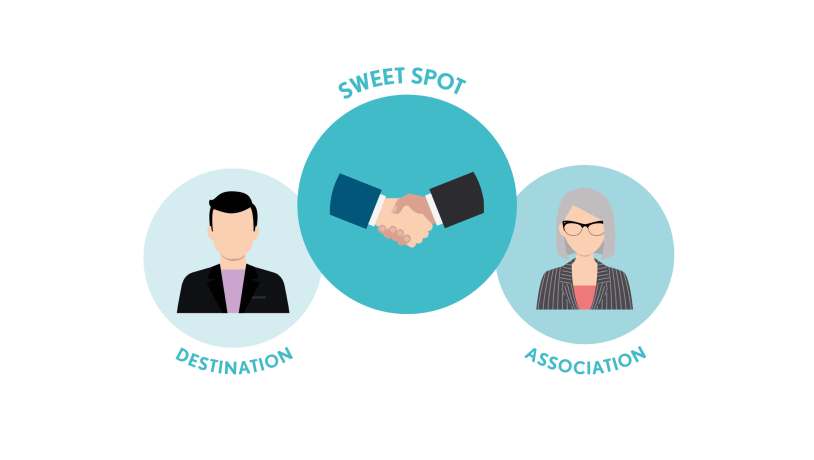 Photo:Copenhagen Legacy Lab
If you want to know more about the initial dialogue of the legacy process, see these tools supporting the Danish approach towards legacy that can be used for formulating a vision for the process and investigating the legacy potential and activities of your congress or event that you can monitor, if relevant, over time.
Read more about our work with congresses and events which Copenhagen Legacy Lab supports, by ensuring a broader value creation, supporting some of our strongholds here among Life Science, Green Transition, and Information & Communications Technology.
About Wonderful Copenhagen
Wonderful Copenhagen © 2023