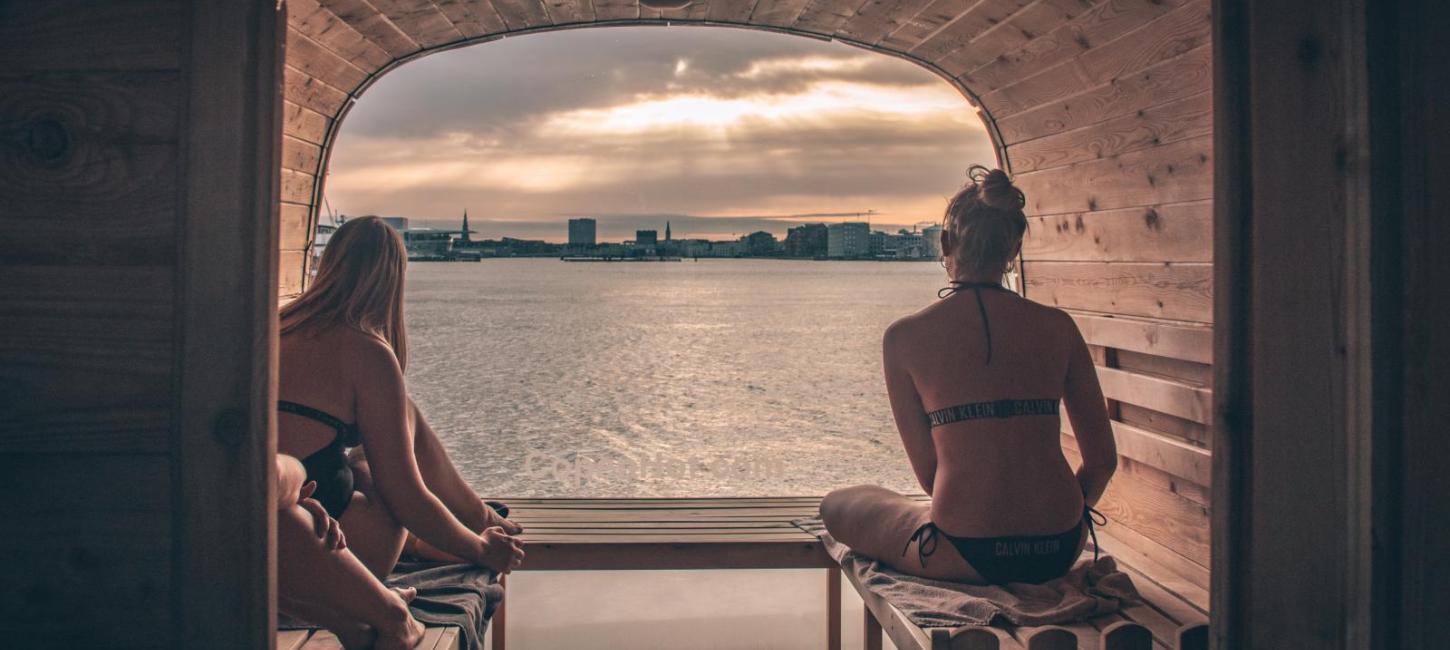 Great Escapes: Copenhagen in wintertime
14.1.2022
Whilst temperatures might be low, spirits remain high in Copenhagen. From ice-disco skating and bathing in the harbours to skiing on an artificial hill and touring the inner city during its Festival of Lights - The Danish capital is a great winter escape. Here are a few ideas to go by.
Ice-skating disco & skiing in the city  
Create your own dancing on ice experience! You might not be able to hit Copenhagen's nightclubs just now, but what you can do is head over to one of the city's hottest outdoor skating rinks at Broens Ice Rink or at the newly opened Ice Rink in Enghaveparken for a dance on the ice. In collaboration with the Vesterbro youth DJ-school, four ice-disco nights on Fridays between 17-21 pm have been arranged throughout the months of January and February (ends on Feb 25th) for every age to let themselves loose under the disco ball, indulging in the best dance tunes out there. Similarly, Broens Ice Rink also transforms into a 'Disco on Ice' setting, every Friday in January and February (ends on Feb 28th) between 5-7 pm. Look out for more fun skating activities on the venues' Instagram profile too. Both places are free to attend, and skates are for hire at DKK 50.

Once you are done with the skating and have worked up an appetite, grab something to eat at the popular Bridge Street Kitchen located on the same spot and featuring all kinds of tasty street foods, including the legendary gourmet burgers by Gasoline Grill.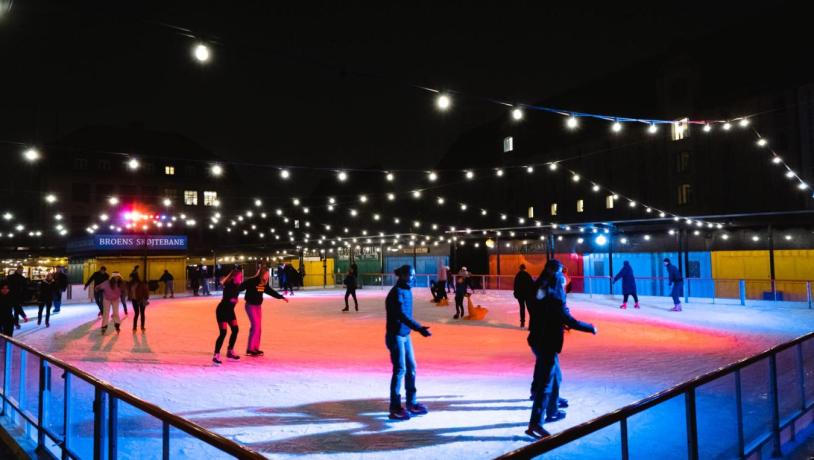 Photo:Rolands Varsbergs & Danny Samarov
If skating is not your thing, but outdoor activities still are, opt for skiing, climbing, or hiking with amazing views over the city on the acclaimed Copenhill – a sustainable multifunctional sports hill designed by Bjarke Ingels Group (BIG) and placed on top of the city's waste-to-energy plant. The hill features four lifts and three skiing slopes of varying difficulty as well as a climbing wall, a hiking trail, a run track, and sleighing possibilities. It has its own rooftop café with excellent views of Copenhagen and neighbouring Sweden and a cosy ski bar with après ski activities at its base – and it is located right next to the 24 km hiking route, the Amarmino, in the lovely nature reserve of Amager Fælled too. 

Bonus info: The power plant provides electricity to 30,000 households, central heating for 72,000 households in the city, and incinerates around 1000 tonnes of waste per year.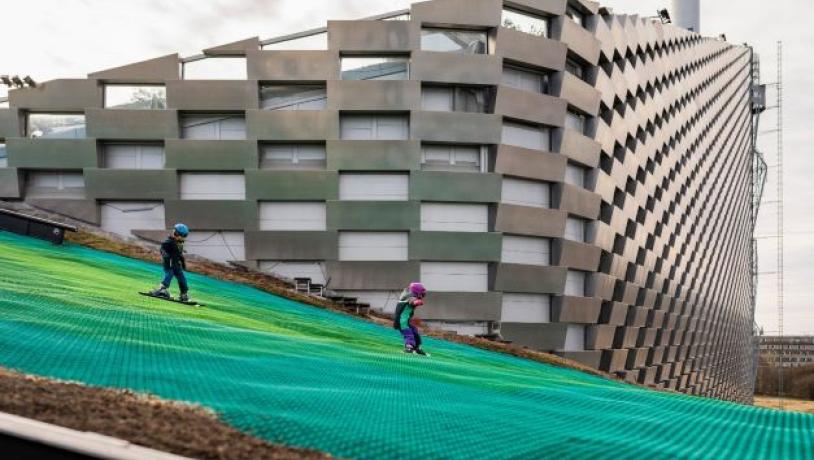 Photo:Press/CopenHill
Wonders in the winter darkness: Copenhagen Light Festival 
On 4-27 February, Copenhagen's skyline is lit up and transformed by exciting and innovative light art and illuminations during the annual Copenhagen Light Festival. Experience the Danish capital in an entirely different light and explore incredible light works by both local and international light artists and designers. The latest on this year's programme, including details on its popular city light trails of 2, 5, or 10 kilometres, food pitstops, and a new event app, is available right here.  

If February seems too far away, but light art still on, consider a trip to Sophienholm, beautifully located at Bagsværd Lake in Lyngby just north of Copenhagen, where until 30. January the open-air exhibition 'New Light 2021' features seven exciting light artworks by artists Dark Matters, Sara Ki Noguera Plans & Jonathan Ki Lindhult, Eva Koch, Gun Gordillo, Evren Tekinoktay and Nermin Duraković in the Sophienholm park area. Get more on the exhibition here.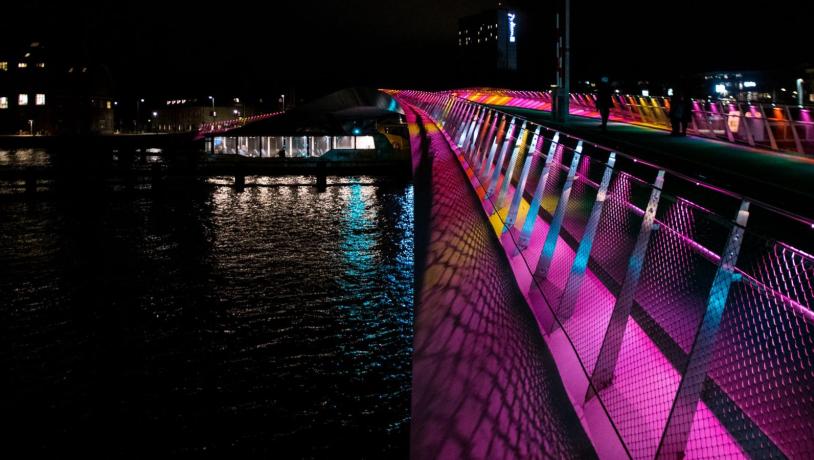 Photo:Visit Copenhagen
Feasting on Fastelavn buns
In Copenhagen, no Fastelavn is complete without the tasty fastelavnsboller. Fastelavn is basically the name for Carnival in Denmark, where children dress up in costumes and gather for treats and a feast (this year's official date is 27 February). And seeing that Copenhagen's reputed gastro scene also includes a baking scene to die for, do not cheat yourself for this wonderfully sweet treat when visiting. Find more pictures of the Danish fastelavnsboller here.  

The number of fab food places to explore in the city – for all budgets – is endless and includes, for instance, a fine range of high-quality food markets, such as the Copenhagen Street Food Market Reffen, The Bridge Street Kitchen, the green food oasis Banegaarden, and the food halls at Torvehallerne – as well as bakeries like the just-launched MAISON d'Angleterre on Kongens Nytorv. Get inspired for further food hunts in Copenhagen here.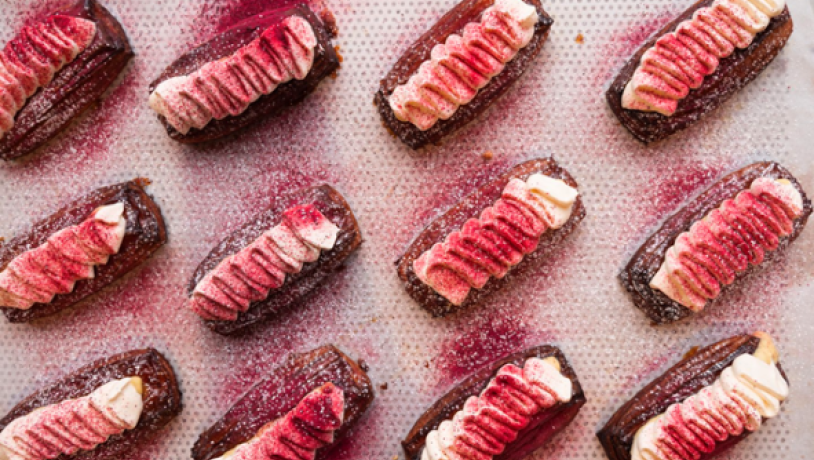 Photo:Visit Copenhagen
Jazz up your February at the annual Winter Jazz festival taking place from 3-27 February and featuring top artists from Denmark and Internationally. The annual music festival celebrates the many cosy and cool venues in Copenhagen and across the country, as well as jazz music as a diverse art form, of course. Get the latest on this year's programme and the participating artists and view more photos of the festival here.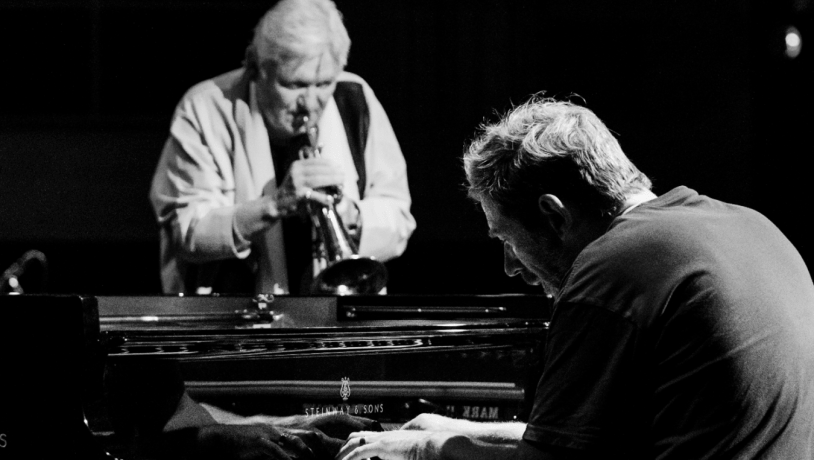 Photo:Juel Poulsen
A Nordic favourite: Winter bathing, saunas, and hot tubs
For a different kind – and extremely popular – hot and cold experience in Copenhagen in wintertime, CopenHot offers new Nordic wellness and harbour-side hot tubs with heated seawater and a sauna to go. Here, the tub water is always heated to 40 degrees and so, any weather is spa weather in the city.
Diving into the cool Copenhagen waves with great spa facilities at hand is, therefore, available to all – and the latest branch on the 'hot tub tree' is the brand-new floating sauna facilities by GoBoat in downtown Copenhagen. Currently, the GoBoat sauna floats in the harbour near Christiansborg Palace (The Danish Parliament) and the Old Stock Exchange Børsen built by King Christian IV, offering magnificent views of one of the oldest parts of the Danish capital. It doesn't require club memberships, and thus allows tourists to visit and book the sauna on equal terms as locals. It can be booked for groups of up to 12 persons, for one or two hours. 
At La Banchina, a stunning spot on Refshaleøen, a dip in the icy harbour can be combined with a sauna experience every day from 08-20, making the chilly swim all worthwhile. For the party people, a bottle of Champagne can also be purchased to bring along in the sauna, creating a bit of a buzz on top of a cold dip in the Copenhagen waters. For true Vikings, a dip in Copenhagen's famous harbour baths in the centre of the city is another option, but beware, that lifeguards aren't around most places off-season, but are only on watch during the summertime. Read more on Copenhagen's harbour area and activities all year round right here.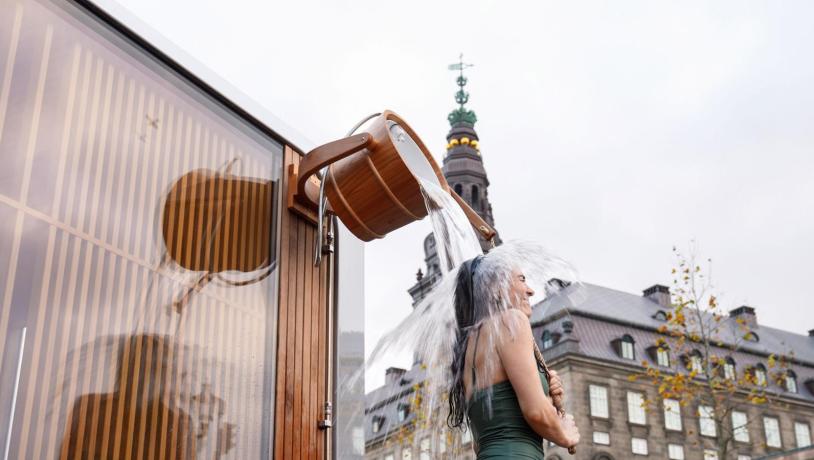 Photo:Visit Copenhagen
Daytrips from Copenhagen: Nordic winter nature, UNESCO sites and culture
Exploring Copenhagen in wintertime stretches far beyond its city limits. One possibility is to head for the coast and countryside up north for some memorable moments. Consider, for instance, a stay at the award-winning seaside hotel and spa resort Marienlyst Strandhotel & Spa. And whilst you are there, do not cheat yourself for a stroll around the historic streets of scenic Elsinore and a walk down to its harbour area, which is home to both the Maritime Museum of Denmark designed by Bjarke Ingels Group as well as the magnificent UNESCO World Heritage site Kronborg Castle, home to Shakespeare's Hamlet. On your way up or down the scenic shores of the Øresund strait, consider also a pit stop at cultural gems Louisiana of Museum Modern Art, the Karen Blixen Museum, and the just-renovated Ordrupgaard Art Museum. Great walks, hikes, and bike-touring is also recommendable at the forest park 'Dyrehaven', just north of Copenhagen, and can be easily combined with a Danish lunch at the traditional Raadvad Kro or a brunch at Café Jorden Rundt next to Charlottenlund Fort.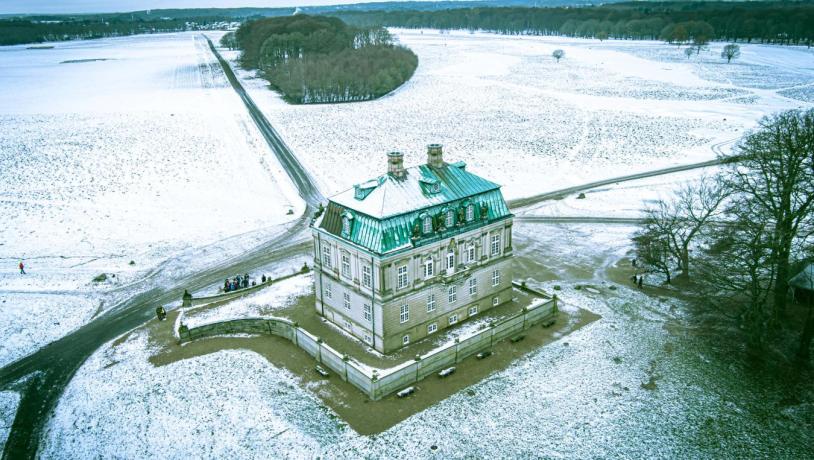 Photo:Parforcejagtlandskabet, Peter Leschly
Guided tours in Copenhagen
For an update on the rest of Copenhagen's super lively cultural scene and its established institutions within the arts, design, fashion and architectural scene, go to this page. For great ideas on guided tours of the city's cool and classy urban districts – the city district of Nørrebro, for instance, was voted the coolest neighbourhood in the world by Time Out in late 2021 – be it by foot, bicycle, train, bus or waterbus, click right here. 
For more details on what's on in Copenhagen and surrounds in wintertime, be sure to check out our destination pages on visitcopenhagen.com and follow & share info about the winter wonders of Copenhagen on Instagram. 

For more press photos of Copenhagen during wintertime click here.
Get updated on the current rules and regulations in place in Copenhagen right here. 
Other related press material
About Wonderful Copenhagen
Wonderful Copenhagen © 2023