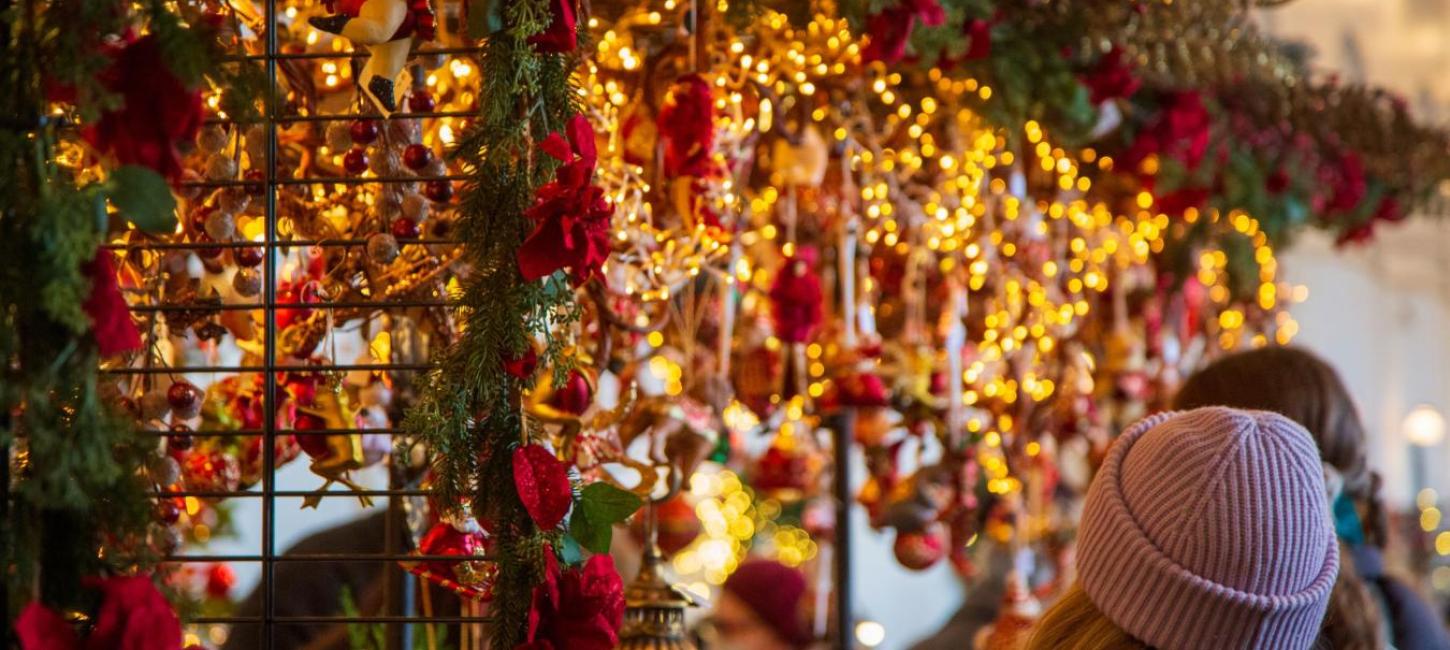 Christmas markets in Copenhagen
Photo:
Marc Skafte-Vaabengaard
There are many cosy Christmas markets spread around Copenhagen during the festive season, of which the below are just a selection.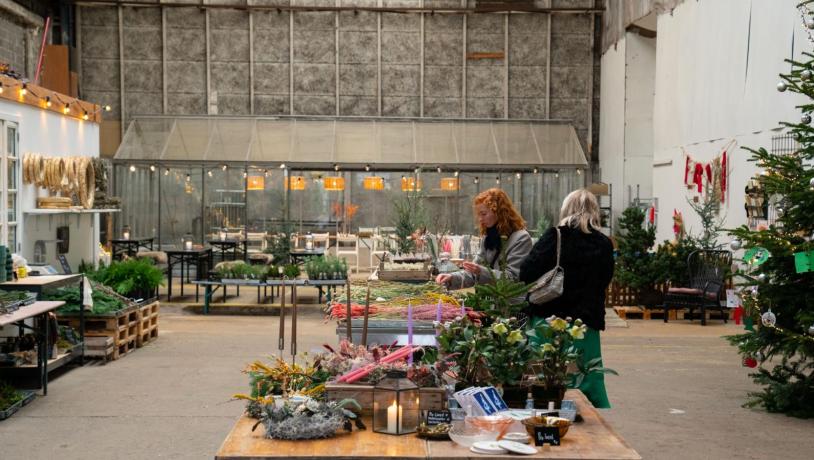 Photo:Daniel Rasmussen
Christmas market at Byens Plantetorv
Refshalevej 167D, 1432 Copenhagen – Website/Press photos

Every Saturday and Sunday from the 13 of November until Christmas, the old machinery on Refshaleøen transforms into a cosy Christmas market. Byens Plantetorv is the perfect place to visit in the run-up to Christmas as it gets everyone in a festive mood. Prepare for Christmas and pick up early Christmas gifts for your loved ones or simply immerse yourself in festive decorations to the tunes of Christmas while enjoying æbleskiver and a glass of warm gløgg.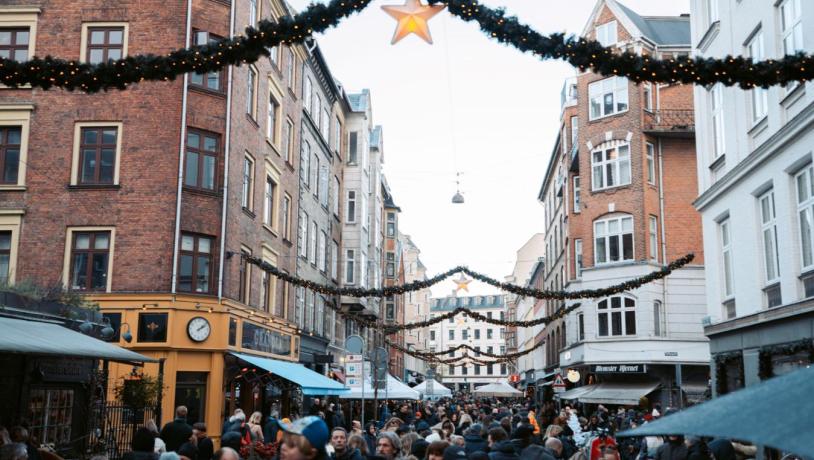 Photo:Malthe Zimakoff
Værnedamsvej & Tullinsgade - Cosy Christmas market in Frederiksberg
Værnedamsvej, 1619 Copenhagen V - Website/Press photos

Christmas is slowly approaching, and Værnedamsvej and Tullinsgade once again welcome Christmas with a festive Christmas market. On the 7th of December, the local shops, cafés, and speciality shops take to the streets with stalls selling anything from delicious specialities, craftsmanship, design, clothes, and antics. It is the perfect place to enjoy the beginning of the festive season as you can explore the many lovely products or simply take in the cosy Christmas atmosphere surrounding the streets.
Photo:Marc Skafte-Vaabengaard
Christmas market in Haveselskabets Have
Frederiksberg Runddel 1, 2000 Frederiksberg - Website/Press photos

The beautiful Christmas market located at the entrance of The Frederiksberg Gardens is visited yearly by thousands of guests and is most definitely worth a visit. As the night gloom sets in, the market turns into a magical Christmas fairy tale with lanterns and candles, lighting up the Christmassy setting. The market is held both inside and outside with lots of different stalls decorated with twinkling lights and colourful decorations, creating a wonderful atmosphere. Here you can buy anything from delicious Christmas specialities, unique craftsmanship and materials to create your own Christmas decorations.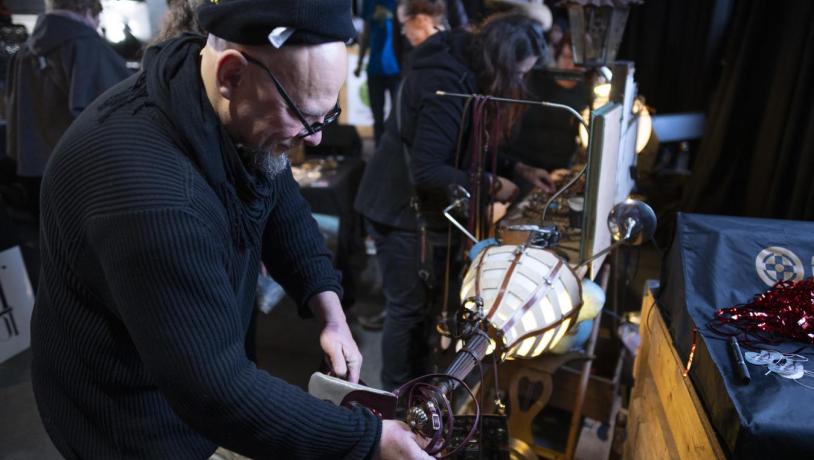 Photo:Dag Stinus
Artisan Christmas market – Unique craftmanship
Tietgensgade 65, 1704 Copenhagen V - Website/Press photos

On Saturday the 11 of December between 11 am-17 pm, Vesterbro RAW invites the annual artisan Christmas market to DGI-byen near Hovedbanegården. Here you will meet 42 different artisans and foodies, selling very unique and creative products such as lamps made from old vacuum cleaners and sodas made out of squatter cabbage – fun and quirky products, ready to be wrapped up and gifted to friends and family this Christmas. It is a great place to combine gift shopping with a cultural experience in cosy and Christmassy surroundings.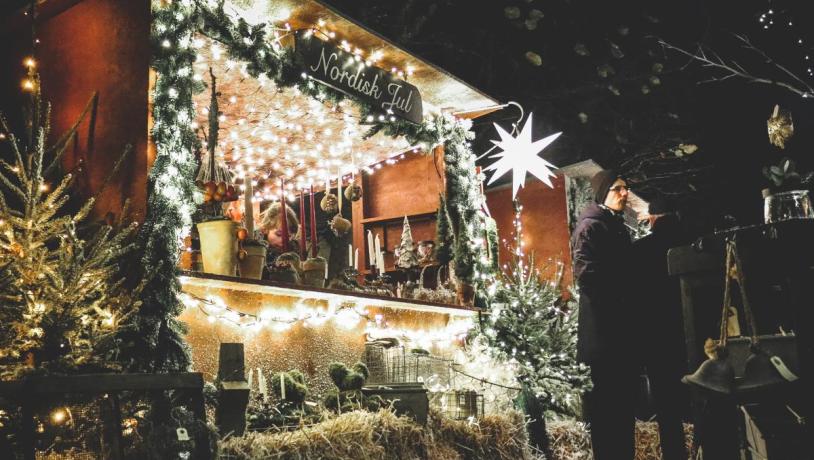 Photo:Dragør Julemarked
Christmas in Dragør - An authentic Christmas market
Badstuevælen, 2791 Dragør - Website/Press photos

Every year as we enter the month of December, Dragør transforms into a Christmas fairy tale for both adults and children. A Christmas market fills the streets selling anything the heart desires, creating a festive atmosphere with lovely Christmas decorations, twinkling lights and the smell of Christmas. The market originates from a children's Christmas program called "Tidsrejsen", which first aired a few years back and has since remained the primary inspiration for the annual Christmas market. The opening hours are from 12 am -17 pm on all weekends beginning from the 27th of November.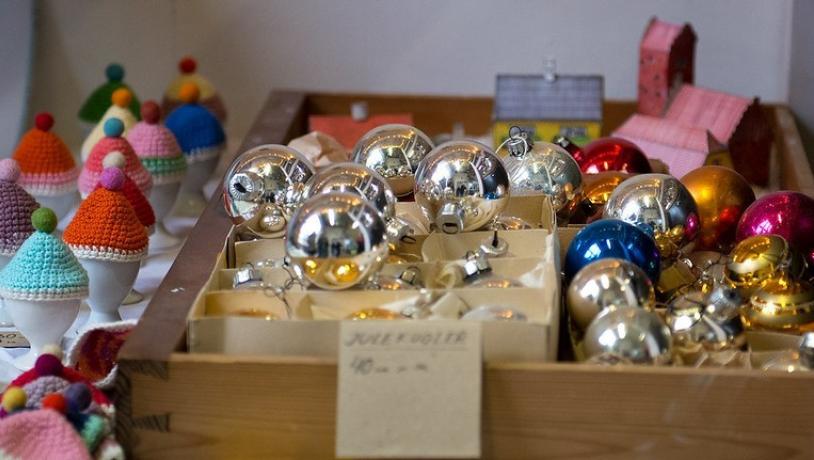 Photo:Klaus Brodersen
Raadvad Fabriks traditional Christmas Market
Raadvad 40, Lyngby 2800 – Website/Press photos

Every year the old knife factory in the outskirts of Copenhagen has a Christmas market with art, ceramics, design and much more interesting stuff. This year it will be held during the first two weekends of December from 11 am-17 pm.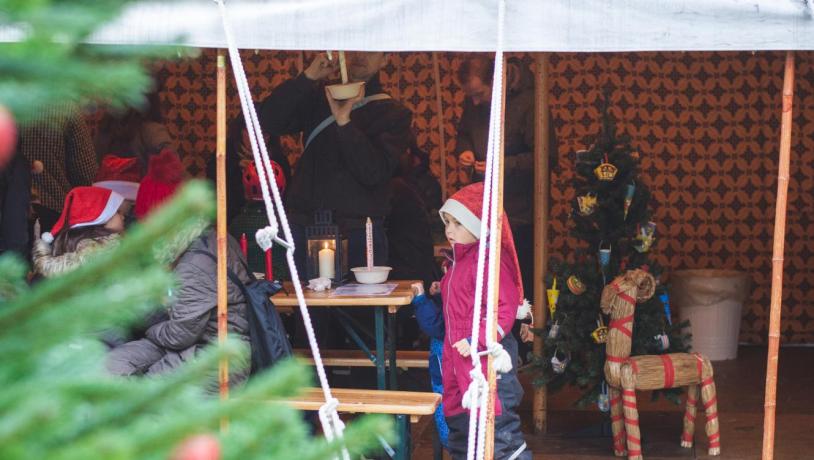 Photo:Bakkehuset
Christmas at Bakkehuset
Rahbeks Allé 23, 1801 Frederiksberg – Website/Press photos

Open workshops inspired by 19th century Christmas traditions. Cut paper decorations, tie wreaths, and cast candles. There is an endless list of cozy Christmas activities here every Christmas season.
City walk in 19th century Copenhagen

FOF is hosting city walks in Copenhagen with a route focused on Christmas in the 19th century and Danish Christmas traditions. Learn about significant historical figures such as H.C. Andersen, Peter Faber, Grundtvig, and many more. There will be short stops on the way and a Christmas quiz to participate in.
Read more on cosy and Christmassy markets around Copenhagen at the following link.
Other related press material