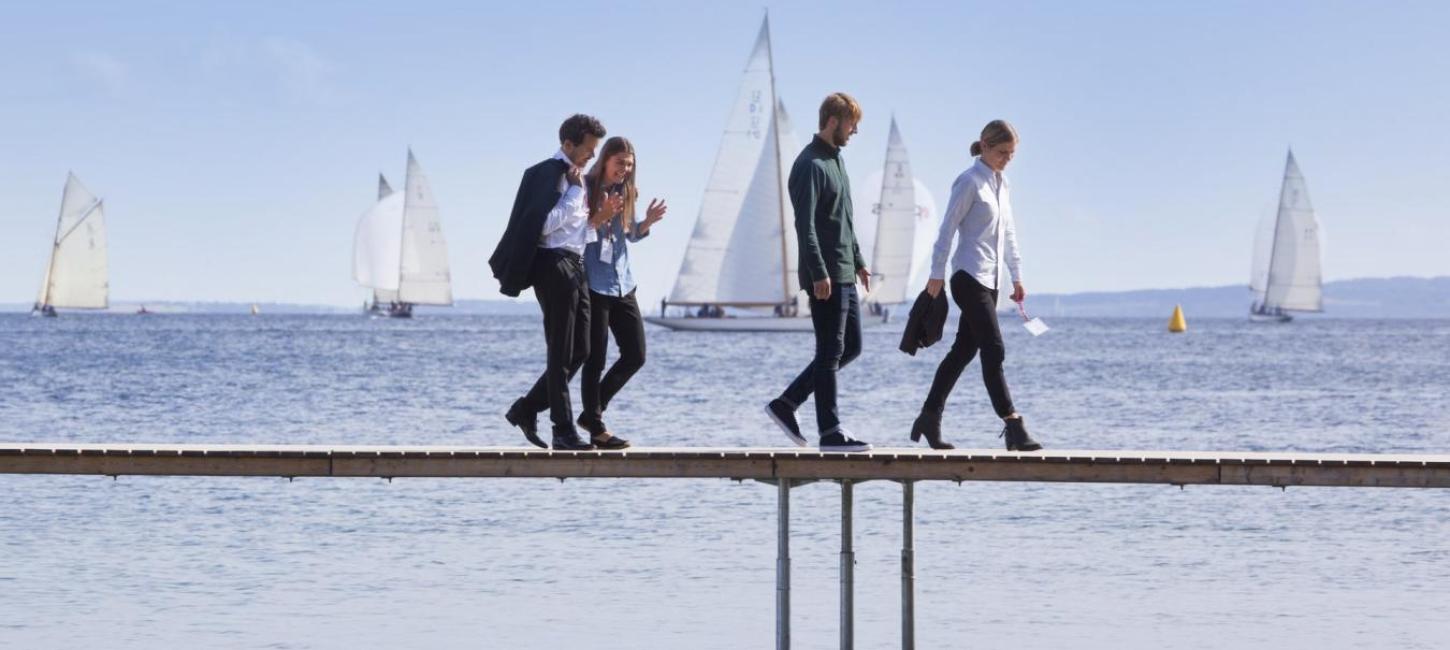 Sustainability and Danish business tourism
Learn more about how MeetDenmark is working closely together with the Danish meeting destination to accelerate the sustainable transition in the meetings industry and beyond in the years to come.
Since 2015 Danish meeting destinations have worked closely together in the national development association for business events, MeetDenmark, to strengthen Denmark's position as a preferred destination for congresses, meetings and events through knowledge sharing, and joint development projects. 
Sustainability has always been high on MeetDenmark's agenda, which is reflected in The Global Destination Sustainability Index 2022: MeetDenmark's six partner cities - Copenhagen, Aalborg, Aarhus, Middelfart, Odense and Svendborg - are all to be found in the top-30.
To accelerate the sustainable transition even further, MeetDenmark has recently compiled a new ambitious plan built on a comprehensive analysis of the Danish meetings industry. The plan contains three focus areas with 11 initiatives counting, among others, certifications, Net Zero Carbon, Outreach & Legacy, Regenerative business models, International Benchmarking, Communications & Marketing. 
The plan will be implemented in the period 2022-2024. 
Overview of the plans 11 initiatives:
Action area 1: Continuing the green transition (Industry footprint)

Initiative 1: Partnership for sustainable growth aims to strengthen a coordinated national knowledge sharing to support the green transition of suppliers in the Danish business and meeting industry.
Initiative 2: Green transition certifications will help the suppliers in the Danish business and meeting industry to work in a structured manner to reduce their environmental impact and initiate new sustainability measures.
Initiative 3: Strategic impact measurement with an aim to strengthen the suppliers capacity to measure and monitor the environmental and climate impact and achieve the greatest effect of their effort.
Initiative 4: Sustainable value chains where suppliers in the Danish business and meeting industry evaluate the value chains and include areas such as circular economy.
Initiative 5: More green and innovative industry solutions to accelerate the development of the Danish business and meetings industry.
Initiative 6: Participation in the Net Zero Carbon Event Initiative, where Denmark shares its knowledge and experience to strengthen the overall international cooperation on reducing the climate impact of the business- and meeting industry.
Action Area 2: Increasing the social value creation (Industry handprint, positive contributions and regenerative transition)

Initiative 7: Continued development of Denmark's strengths in outreach and legacy will contribute to Denmark maintaining and developing its current strengths in the area.
Initiative 8: New regenerative concepts and business models aim to support, develop, and strengthen the competitiveness of companies in the Danish business- and meeting industry and the broader value creation in the field of business. Action
Area 3: Make sustainable business good business (making the sustainable choice easy and working with customers to create more long-term value.)

Initiative 9: Top rankings in international benchmarks to be strengthened by working strategically on sustainability.
Initiative 10: Communication of the sector's sustainable initiatives to support companies in Danish business- and meeting industry in communicating their own sustainability initiatives.
Initiative 11: Outreach and legacy as a strong competitive parameter to increase international meetings and congress clients' awareness of Denmark's focus in the area.