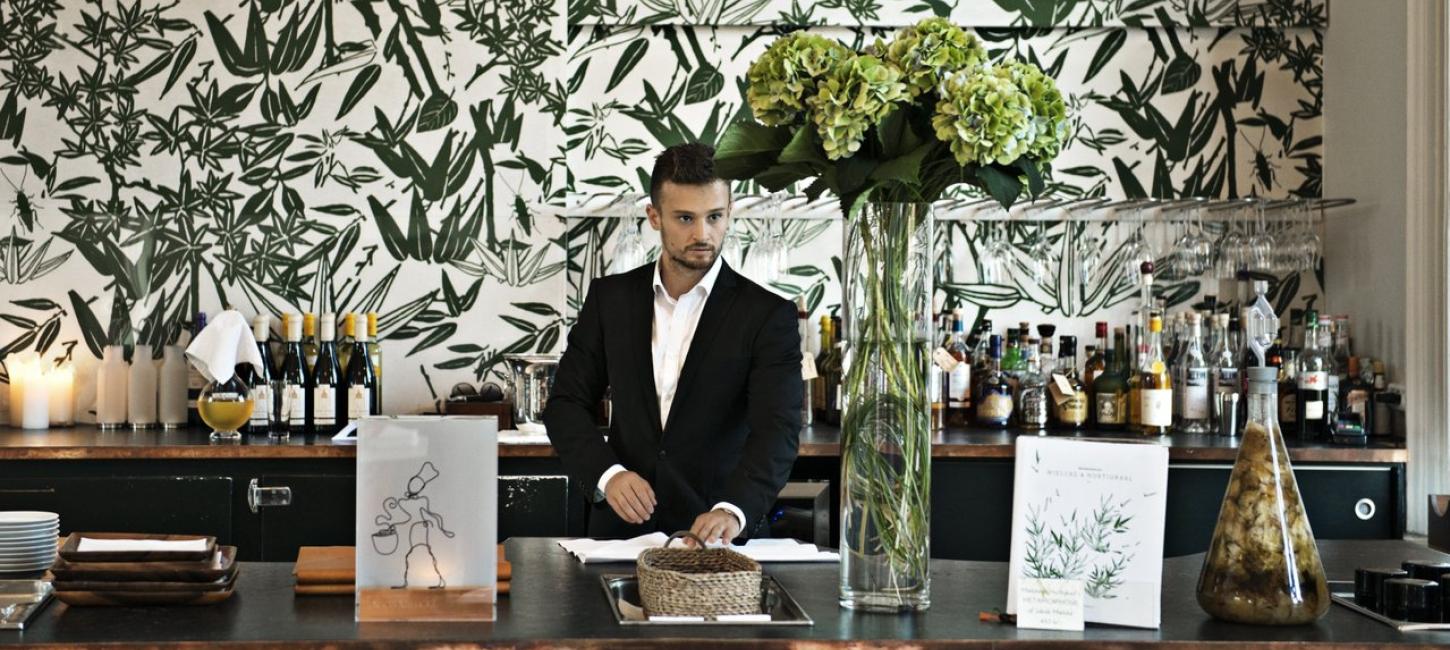 Accelerating the green transition
Reducing the environmental impact of the Danish business event industry through certifications, impact measurement, sustainable value chain optimisation, and international cooperation.
Continuing the green transition (Industry footprint)

Initiative 1: Partnership for sustainable growth aims to strengthen a coordinated national knowledge sharing to support the green transition of suppliers in the Danish business and meeting industry.

The Partnership for Sustainable Tourism Development is working to promote the green transformation of Danish tourism and aims to ensure that tourism contributes to achieving the national goal of reducing CO2 emissions by 70% by 2030. In addition to implementing various initiatives, the partnership will create an overview of significant initiatives in the green transformation of tourism and ensure ongoing knowledge sharing of these.
The partnership has been established by Dansk Kyst- og Naturturisme, MeetDenmark, Dansk Storbyturisme and VisitDenmark as an initiative within the national strategy for sustainable growth in Danish tourism.

As part of the project, the partnership has established a new knowledge bank that gathers insights on green transformation for stakeholders in Danish tourism. The goal is to increase knowledge sharing across local, national, public, and private stakeholders in the collective development of Denmark as a more sustainable destination.
In the knowledge bank, you can find information, inspiration, and tools within 14 themes related to the green transformation of Danish tourism. The knowledge bank is in Danish, but it can inspire other countries to develop similar initiatives to enhance cross-border knowledge sharing.

For more information please visit the knowledge bank here
Initiative 2: Green certifications will help the suppliers in the Danish business and meeting industry to work in a structured manner to reduce their environmental impact and initiate new sustainability measures.
From 2022 to 2024, Dansk Storbyturisme and MeetDenmark are providing 50 companies with the opportunity to receive individual advisory support to attain certification. The national tourism strategy aims to have 70% of all accommodation providers certified by 2030. This effort not only assists chosen companies in achieving certification but also involves creating inspirational materials to inspire more businesses to explore these opportunities.
Initiative 3: Strategic impact measurement with an aim to strengthen the suppliers capacity to measure and monitor the environmental and climate impact and achieve the greatest effect of their effort. The initiative helps companies to measure and reduce the environmental footprint. 
Initiative 4: Sustainable value chains where suppliers in the Danish business and meeting industry evaluate the value chains and include areas such as circular economy. The initiative help companies to work with their own value and supply chain.
Initiative 5: More green and innovative industry solutions to accelerate the development of the Danish business and meetings industry. Read more about Hub for Innovation in Tourism here.
Initiative 6: Participation in the Net Zero Carbon Event Initiative, where Denmark shares its knowledge and experience to strengthen the overall international cooperation on reducing the climate impact of the business- and meeting industry. Read more about the participation in the Net Zero Carbon Event Initiative here.
About Wonderful Copenhagen
Wonderful Copenhagen © 2023