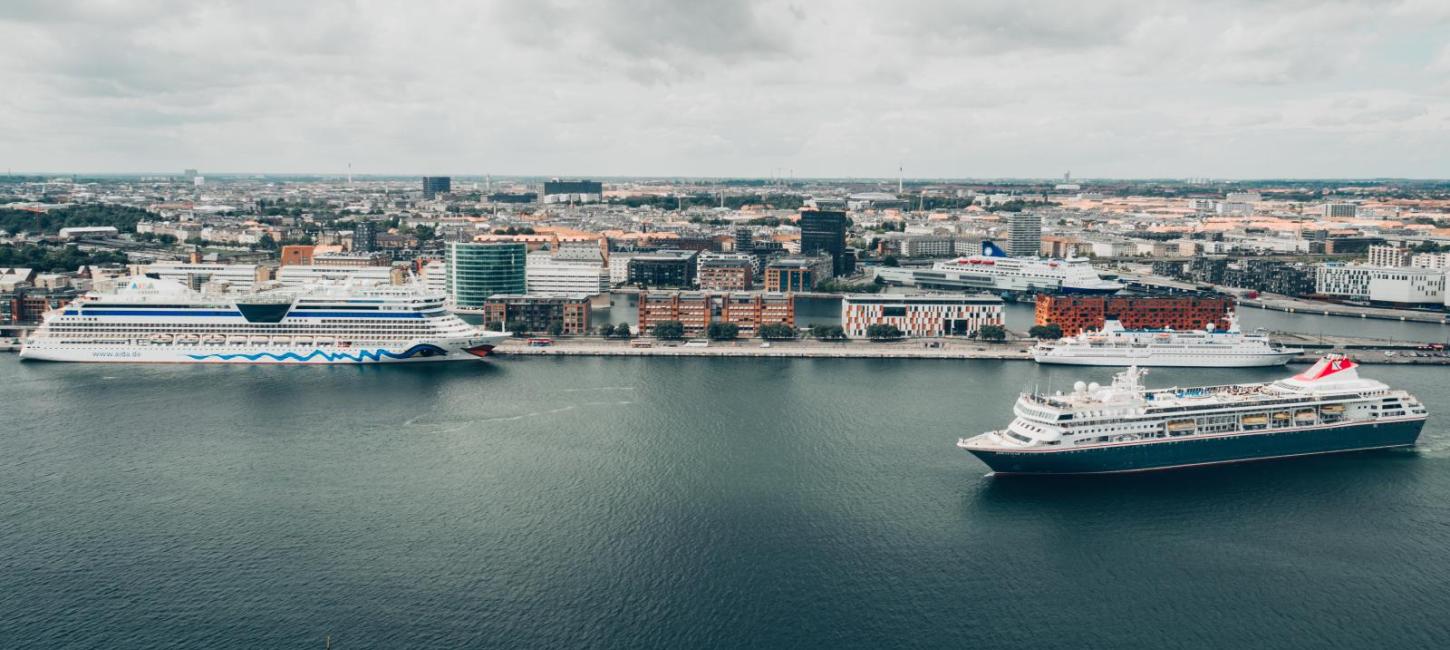 Prestigious award culminates record-breaking year for Danish ports
16.10.2019
Photo:
Wonderful Copenhagen
With 1.1 million cruise guests in 2018, the cruise lines have caught Copenhagen and Denmark in the binoculars. The success puts Denmark on the world map and the CruiseCopenhagen network is honored for the efforts with the trade organization Horesta's Tourism Award, the MARIA Award.
Denmark is very popular among cruise guests and 2018 has been a record-breaking year with 1.1 million cruise guests divided into nine Danish ports with a total of 547 calls. Just in Copenhagen, over 868,000 guests disembarked during this year's cruise season. The unifying CruiseCopenhagen network has paved the way for cruise adventures for more than 25 years, which benefit several Danish ports and destinations.
The founder of CruiseCopenhagen and former General Manager of CMP, Copenhagen Malmö Port, Per Cilliborg Schmidt, is the man behind the network. He is the recipient of Horesta's personal award, which recognizes someone who has made a special effort to put Denmark on the world map. Horesta is the trade organization for hotels, restaurants, and tourism in Denmark.
"It is the unique collaboration across industries and municipalities that has been the key to the successful guests growth that Denmark is now experiencing. In the CruiseCopenhagen network, companies that otherwise often compete are working together to make the overall cruise experience in Denmark even bigger. They are working hard on making cruise guests feel welcome in Denmark and their stay as memorable as possible," says Søren Jespersen, chairman of CruiseCopenhagen.
CruiseCopenhagen was established in 1992, and since then many cruise ships have passed through Copenhagen and the other Danish ports. The cruise network has also been working on developing the cruise product, and thus the cruise season has been extended and cruise lines can now visit Danish ports almost all year around. This year, Copenhagen is making a new Christmas record, as seven Christmas cruises are visiting the capital in the coming weeks.
Per Cilliborg Schmidt's vision has been successfully realized, and according to Søren Jespersen, the adventure has not reached the final chapter.
"The competition in the global market is hard and the steep curve of cruise guests to Denmark does not come by itself. With the receipt of the precious award, our network will continue and intensify the efforts to develop the cruise product and the guest experience in Copenhagen and Denmark," concludes the chairman of the board.
Previously, Horesta's MARIA Award has been awarded to chefs René Redzepi at Noma and Rasmus Kofoed at Geranium, film director Susanne Bier and last year Peer H. Kristensen, Director of VisitAarhus.