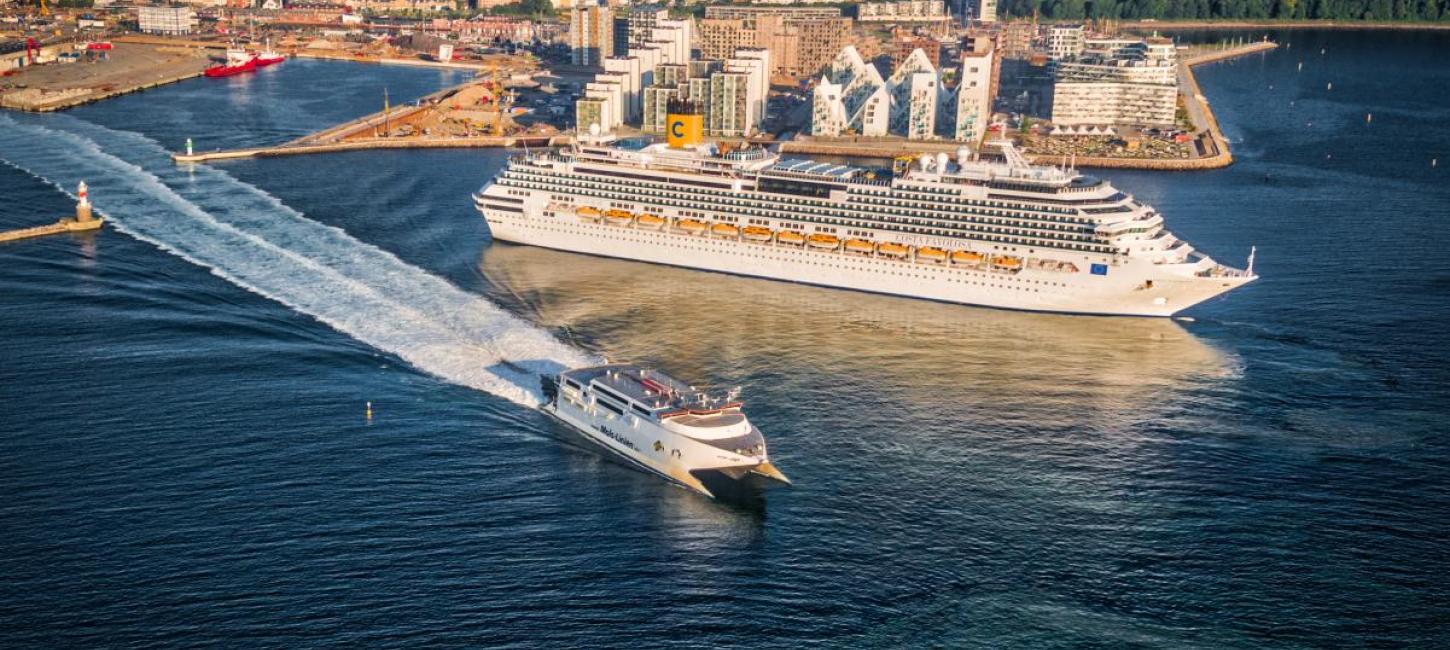 New Cruise Quay and local hosts in Aarhus
12.9.2019
Port of Aarhus completed the new Omni-Terminal in mid-2018 located about 3 km from the Aarhus Cathedral and City Center.
The Omni Terminal has been designed to accommodate ships up to 350 meters long, and has a max arrival draft on 12,50.
This is the third cruise pier in Aarhus, and the new multipurpose pier will be dedicated to Cruise lines on busy days and therefore congestion can be avoided in the peak season.
This new modern pier is easy accessible for buses allowing easy access to the city center and guided tours.
Local hosts in Aarhus
VisitAarhus continues the ReThinker-volunteer-program, and in future the volunteer program is going to contribute to the development of Aarhus. And we continue the great efforts from the volunteers as hosts for cruises which have increased the shipping companies' remarkable interest for Aarhus as destination.
VisitAarhus wants to develop and anchor a multiple and strong volunteer commitment to support the blooming cultural- and business-life in the city and for pleasure and benefit of the whole of Aarhus, guests and citizens.
Aarhus loves welcoming guests, and every guest is supposed to feel it when visiting our beautiful city. A remarkable symbol of our hospitality in Aarhus is the great number of volunteers – ReThinkers - welcoming our guests and helping them to make the cultural wheels of the city rotate.
For more information, please visit: www.visitaarhus.com