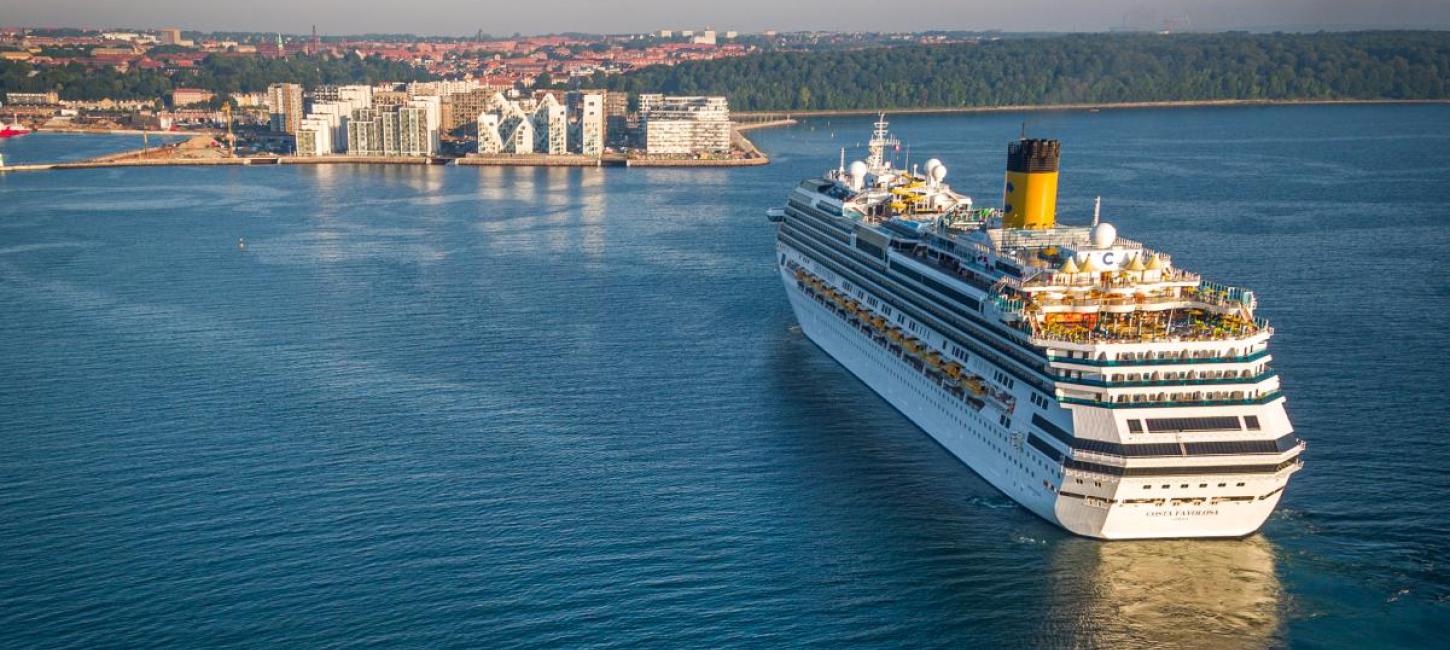 Green Discount For Green Ships
12.9.2019
Photo:
Dennis Borup Jakobsen
The Port of Aarhus is the first in Denmark to make a decision to grant a discount to green ships.
With this discount, the Port of Aarhus will try to motivate the shipping companies calling at the port to become more sustainable. From 1 January, the Port of Aarhus will grant a discount to all ships that achieve at least 30 points in the ESI (Environmental Ship Index). The points relate to their emissions of CO2, SOx, NOx and their ability to receive shore power.
The decision to grant the discount is part of the Port of Aarhus's sustainability strategy. As of 1 January, it will amount to 4.5% of ship dues.
Chief Commercial Officer, Nicolai Krøyer points out that, according to the terms of the National Harbour Act, the Port of Aarhus has a duty to receive any ships that wish to call into the harbour. That means that the Port of Aarhus has virtually no influence on which vessels call into port or on the vessels' use of fuel. Nicolai Krøyer says: 
That is why we are now trying to motivate the vessels with an economic tool that points them towards sustainability. Of course, we hope that the shipping companies that already sail to and from Aarhus will respond positively to this opportunity to save on ship dues.
He also hopes that the discount can make the Port of Aarhus attractive for shipping companies that do not already call into Aarhus. Nicolai Krøyer says: 
Of course, we are excited to see whether the fact that we are the first mover vis-à-vis ship dues will have any commercial effect. We hope that in this context we can attract new customers who already have a sustainable profile and thus can see the benefit of calling in here at a lower price.
For further information, contact: Nicolai Krøyer, Chief Commercial Officer, Mobile (+45) 20603796. 
About Wonderful Copenhagen
Wonderful Copenhagen © 2023