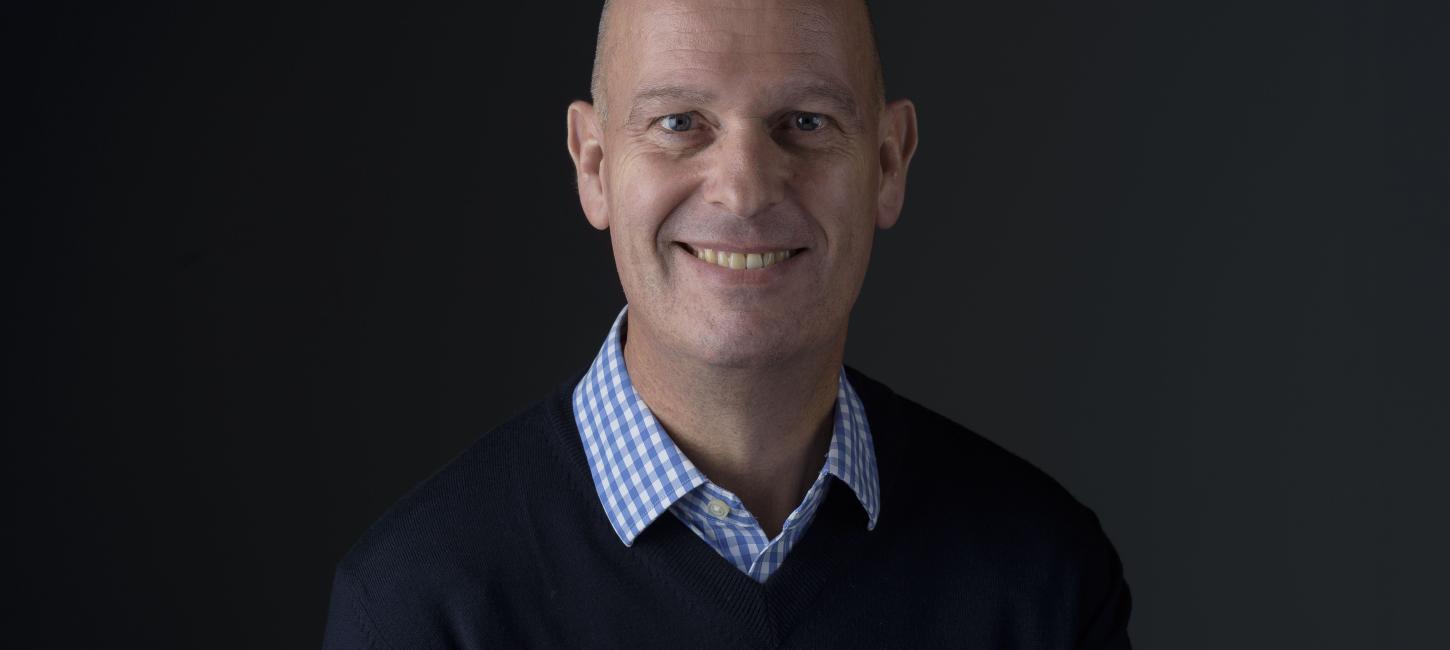 Former director of Cruise Baltic and CruiseCopenhagen wins honorary award at Seatrade Cruise Med 2022
19.9.2022
The now former director of the two cruise networks Cruise Baltic and CruiseCopenhagen, Claus Bødker, receives the Seatrade Outstanding Achievement Award at this year's Seatrade Cruise Med for his relentless work to promote the Baltic Sea Region and Denmark.
On September 14, 2022, Seatrade Cruise Med took place. The event is the largest biennial B2B cruise tradeshow and conference for the Mediterranean, and it is an opportunity to gather industry experts and representatives for ports, destinations, and cruise lines under one roof. Furthermore, it is a chance to restart the conversation within the industry, connect with partners, share valuable insights and to celebrate those who have created extraordinary results.
Although Seatrade Cruise Med 2022 has come to an end, some things are worth dwelling upon. Claus Bødker was among the 120 nominees for the prestigious awards, and he won the 'Seatrade Outstanding Achievement Award'.
In addition to his work with promoting the Baltic Sea Region and Denmark, Claus Bødker also won the award due to his leadership of Cruise Baltic, that has ensured that the network has become an international front runner for sustainable development in the cruise industry. He has never been afraid to share best examples and include other cruise associations globally, which have generated extraordinary results. Through his eight years as director of the two cruise networks, he has accomplished getting 19 cruise lines to commit to the use of available onshore power supply in the Baltic Sea region before 2024 as well as developing a sustainability strategy with a strong focus on citizen involvement for CruiseCopenhagen.
Claus Bødker recently stepped down from his position due to illness, which means he couldn't be in Málaga to receive the award. Therefore, Ida Katrine Skaarup, Manager at Cruise Baltic, accepted the award on his behalf.
It's inspiring to see how much Claus has influenced the industry through his work. His determination, ambitious ideas and visions for the industry as well as his inclusive approach have generated some truly amazing results, and that's why he deserves this award, says Ida Katrine Skaarup, Manager at Cruise Baltic
Cruise Baltic was founded in 2004 and is a B2B network of 32 ports and destinations in the Baltic Sea Region aiming to promote the region towards cruise lines and travel agents. The network offers all cruise lines easy access, great service, high standards, and full integration between ports and cities throughout the region.
Please read more at www.cruisebaltic.com
CruiseCopenhagen is a B2B cruise network in Denmark and was founded in 1992 to develop Denmark's position as a cruise destination. CruiseCopenhagen consists of more than 50 dedicated partners working within all key sectors of the Danish cruise industry, including 12 cruise ports and destinations. As a result of the strong collaboration among the stakeholders of CruiseCopenhagen, Copenhagen is today Northern Europe's leading turnaround destination.
Please read more at: www.cruisecopenhagen.com
Photo caption: Claus Bødker, former director of Cruise Baltic and CruiseCopenhagen, won the Seatrade Outstanding Achievement award at Seatrade Cruise Med 2022.
For further information, please contact Ida Katrine Skaarup, Manager at Cruise Baltic, at e-mail iks@woco.dk or telephone + 45 21642572 or Helene Mølgaard Bæk, Manager at CruiseCopenhagen, at e-mail hmb@woco.dk or telephone +45 23896272
For press-related questions, pictures etc. please contact Pernille Myrthue at Cruise Baltic's PR agency EHRENBERG SØRENSEN Kommunikation at e-mail pm@ehrenbergsoerensen.com and telephone +45 31 27 33 11