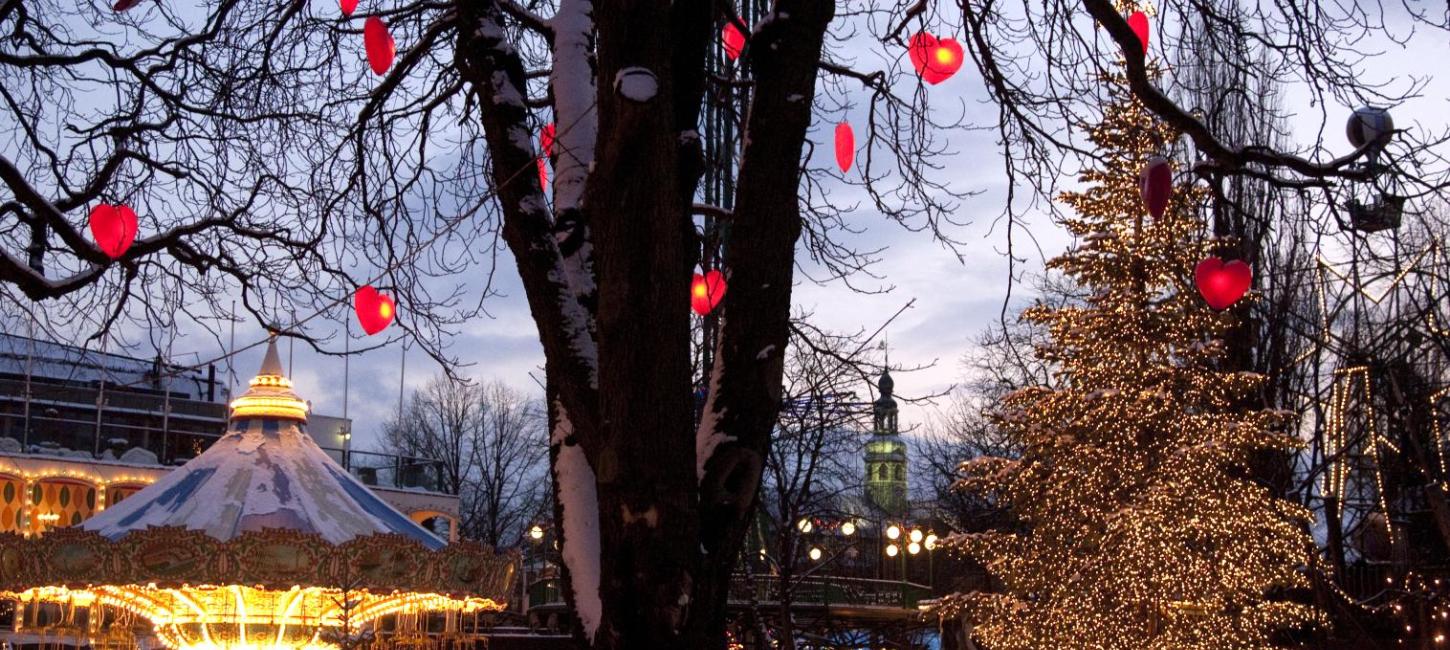 CruiseCopenhagen strives to turn Copenhagen into a year-round cruise destination
3.1.2022
CruiseCopenhagen is encouraging cruise lines to visit the Danish capital during the off-season. For the first time ever, Copenhagen expects to host cruise calls every month of 2022 improving the experience for both cruise lines and cruise guests.
Copenhagen is not just a wonderful city during the summer - it is at least as wonderful in the autumn and winter. Cruising in the shoulder season and off-season is beneficial for both cruise lines and cruise guests. That is the message of the new campaign from CruiseCopenhagen who is adding a new microsite to their webpage to showcase plenty of good reasons to include Copenhagen in the itineraries for these months.
For cruise lines visiting Copenhagen in the shoulder season and off-season, it means port discounts, more space at the port and at the attractions. Cruise guests will get the opportunity to explore the unique attractions and atmosphere of Copenhagen in the autumn, winter and during Christmas.
There are many advantages of cruising in the shoulder season. Besides port discounts and more space at both the port and at the attractions, it's more sustainable to spread out tourism throughout the year. Based on our experience, we know that most guests have an overall better time in Copenhagen, when the attractions aren't too crowded, says Claus Bødker, Director of CruiseCopenhagen.
Visiting Copenhagen outside the busy season leaves cruise guests with the best guides all to themselves and with more space to explore attractions. Furthermore, they can attend seasonal events and attractions such as Culture Night, floating Santa Lucia, winterjazz and The Copenhagen Light Festival.
Fall and winter are the absolute prime seasons for the Danish concept of "hygge". There is no better time of the year to experience the cozy atmosphere of Copenhagen, says Claus Bødker, Director of CruiseCopenhagen.
Guide to Copenhagen during the shoulder season and off-season:
October & November: In this period tourists can attend Copenhagen's biggest annual one-day event, the Culture Night. During the evening more than 250 museums, theatres, libraries etc. open their doors to a festive evening with events and tours. It is also the time for Halloween in Tivoli, where the Tivoli Gardens will be filled with scary
Halloween decorations, food and events.
 
December: In December the streets of Copenhagen are illuminated by beautiful Christmas lights, and different Christmas events will take place throughout the city. A very special experience is the floating Santa Lucia; kayaks decorated for Christmas sailing through the canals while singing Christmas songs.

Another Christmas hit is a visit to the Tivoli Gardens which turns into a true winter wonderland in December.
 
January: Denmark is known for its beautiful design, and in January the sales are on. So,
design-loving tourists on a budget might have the chance to bring home a piece of Danish
Design.
 
February: In February two big festivals take place in Copenhagen; winterjazz which can
be experienced at various music venues throughout the city, and the Copenhagen Light
Festival where international artists and designers light up Copenhagen in bright colours.
Please read more about visiting Copenhagen in the shoulder season and off-season here.
For further information please contact Director of CruiseCopenhagen, Claus Bødker, at e-mail clb@woco.dk and telephone +45 61 20 96 74.
For press related questions, pictures etc. please contact Pernille Buch at CruiseCopenhagen's PR agency EHRENBERG SØRENSEN Kommunikation at e-mail pb@ehrenbergsoerensen.com and telephone +45 31 77 26 15.