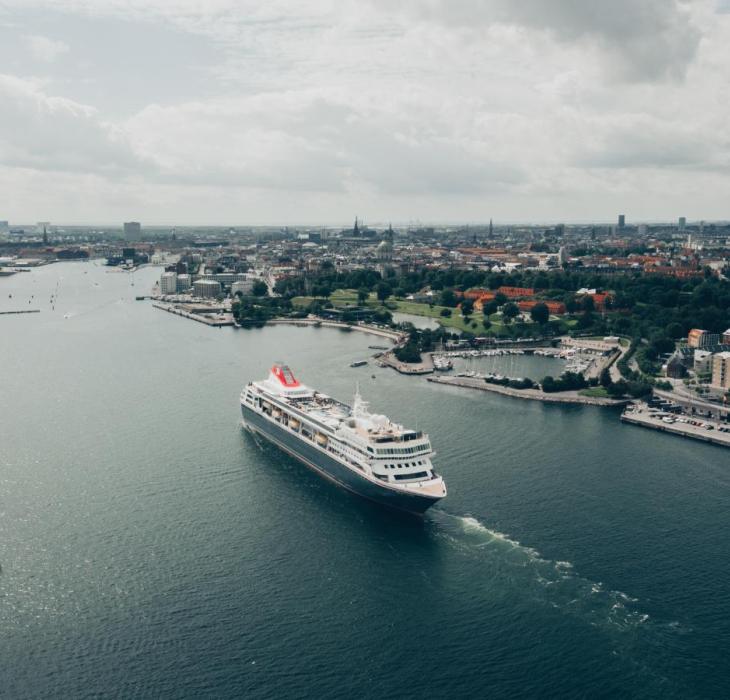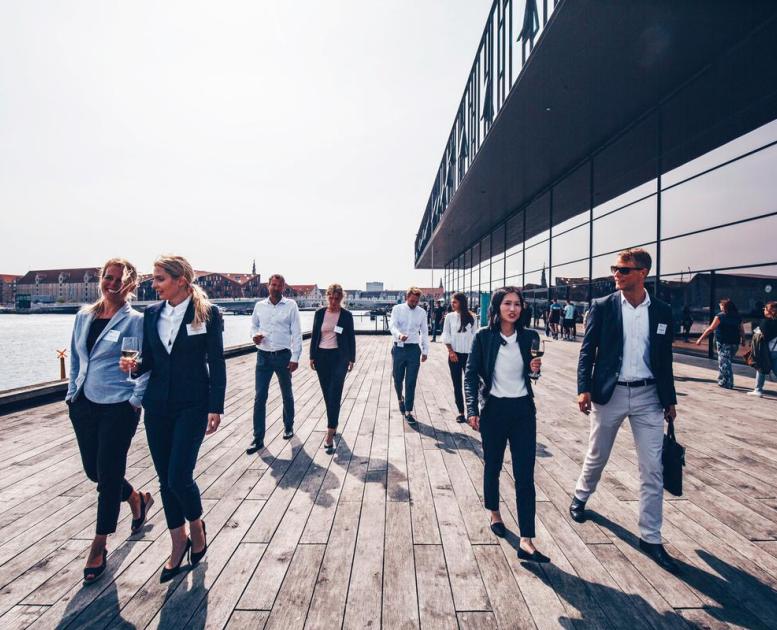 Connect with the cruise industry.
Photo:
Wonderful Copenhagen
&
Martin Heiberg
Join CruiseCopenhagens growing and award-winning B2B partner network
CruiseCopenhagen is a business-to-business cruise network of more than 50 partners, including cruise ports, destinations, attractions, hotels, and local suppliers in Denmark.
Why should your business join the CruiseCopenhagens partner network?
A CruiseCopenhagen partnership provides you with the best benefits, tools, and resources to navigate the cruise industry to grow your business.
As a partner, you will get access to all other partners of the network and all the networking activities. You will be invited to attend all meetings and events that CruiseCopenhagen facilitates. See all the partner benefits here!
With a CruiseCopenhagen partnership, your business gets in front of tons of potential customers from all around the globe. We will get your brand, company, and products promoted on our international online platforms and in our online and offline marketing, and anywhere else we can. See all the partner benefits here!
You will get access to business intelligence and market insight into the cruise industry. We collect in-depth data and statistics and run our research on cruise guests in Denmark. As a partner, you will have access to all this data. See all the partner benefits here!
Find the best Partnership for your company
We are sure that one of our various partnerships will be an excellent match for your company's interests in the cruise industry.
See below to find out what partnerships are the best match and investment in your company's growth and success within the cruise industry in Denmark.
Learn more about who we are and meet the other partners
When you join our partner network program, your company will be a part of an exclusive B2B club of more than 50 other companies. 
Meet the partners below with our dedicated board of directors in the CruiseCopenhagen network, representing all the different partner categories. Learn about our network's history and how we have made Port of Copenhagen, with a collaboration among the stakeholders, the leading cruise turnaround destination in Northern Europe.
CruiseCopenhagen wins Horesta's marketing award for raising International Awareness
Video transcript of the video above
Denmark's trade organisation for hotels and restaurants recently handed out their yearly award to someone who has made a special effort to put Denmark on the world map.
This is the seventh time they have handed out their marketing award, the MARIA Award. 
Claus Bødker, Director of CruiseCopenhagen, states: "We are very proud." 
The award was given to the founder of the B2B network CruiseCopenhagen, named one of Denmark's biggest tourism successes.
Claus Bødker, Director of CruiseCopenhagen, expresses: "It felt really good to receive the MARIA Award. We did not even think we could experience this in our wildest dreams."
CruiseCopenhagen was established in 1992, and since then, many cruise ships have passed through the Danish ports. The cruise industry is doing well in Denmark. In 2018, 1.1 million cruise guests visited Denmark, a new record! With revenue of DKK 1.5 billion, which contributes to approximately 2,000 full-time employment opportunities, it is safe to say that CruiseCopenhagen has the wind in its sails.
The key to success is the close collaboration between the partners in the network. They can put their competition aside and collaborate to make the overall cruise industry bigger for the benefit of Denmark. The strong collaboration has made it possible to develop the cruise product further. The cruise season has been extended, and cruise lines can now visit Danish ports all year round. 
Claus Bødker, Director of CruiseCopenhagen, says: "With the receipt of the award, we will continue to look forward. We know that many new cruise ships will arrive in the upcoming years, but we can't take it for granted that they'll visit Copenhagen and the other Danish ports. The award motivates us to work even harder to attract cruise guests to our region." 
In December 2018 alone, seven Christmas cruise lines disembarked in Copenhagen.
Contact the CruiseCopenhagen-team
Contact us - we are more than happy to tell you more about the network and how your company can benefit from a partnership