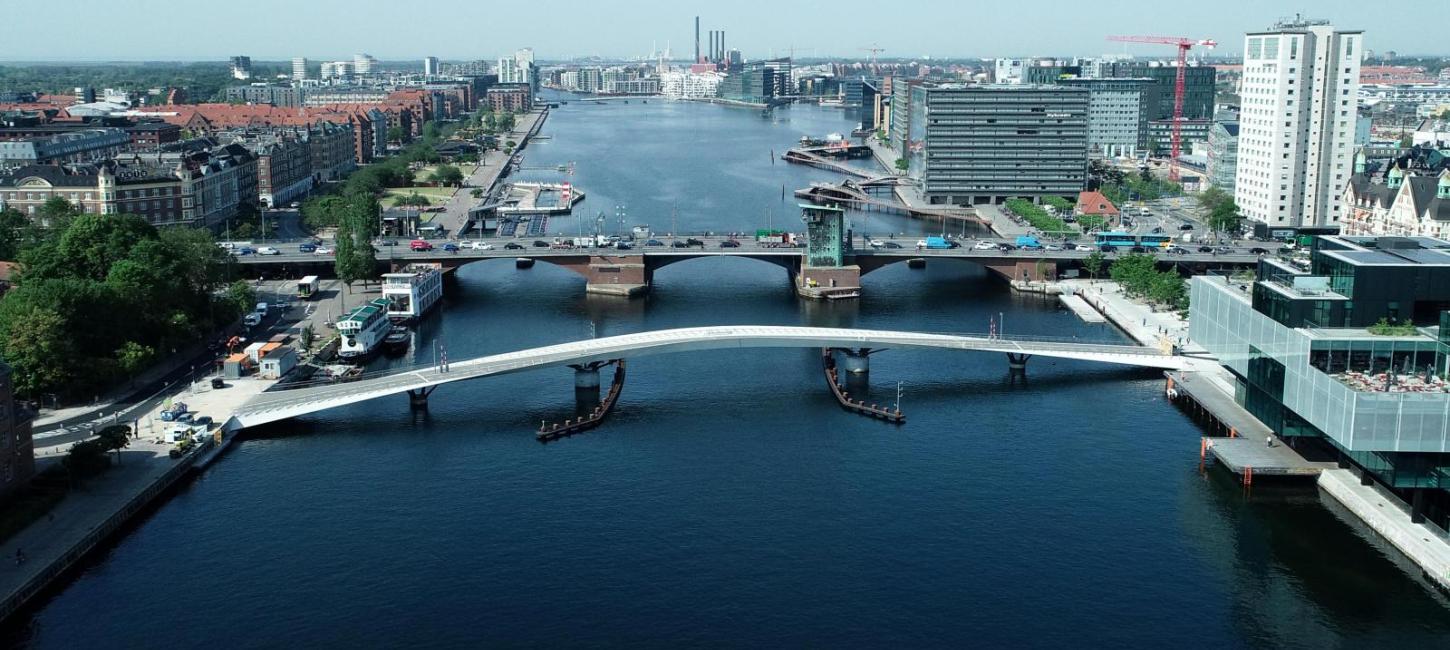 Electronomous selects Copenhagen for its International Mobility Summit 2021 and 2022
11.5.2021
Author:
Anne Marie Barsøe (on leave of absence)
Photo:
Michael Levin - Realdania By & Byg
The hybrid event will bring together thought leaders and policy makers from the global mobility and smart city community in the city of Copenhagen for the next two years.
Electronomous, the organisation behind Electronomous – The International Mobility Summit, an event that brings together global industry leaders, disruptors, innovators, public and private entities to collaborate on the next generation of mobility opportunities, has selected Copenhagen as host city for its summit in 2021 and 2022. Electronomous also announced, the call for speakers and abstracts for the summit is open and now accepting submissions.
Marking its fifth year, the summit will take place from 20 – 24 September 2021 and will feature a hybrid format consisting of five virtual days and a one-day physical event in the city of Copenhagen. The conference covers eight tracks including: automation, clean and sustainable transport, the European Year of rail 2021, micro-mobility, electro-mobility, urban logistics, Mobility as a Service (MaaS), smart cities, connectivity and data sharing. The event will include a mix of keynote speakers, panel discussions, fireside chats and close-door discussions in Copenhagen. There will also be a number of bilateral meetings, match-making events and workshops. Electronomous is working closely with Copenhagen CVB and its innovative Copenhagen Legacy Lab initiative on ways to ensure the summit has a lasting impact on the city.
Lars Weiss, Lord Mayor of the City of Copenhagen said:

"As the capital city of one of the world's leading countries within the field of mobility and sustainability, Copenhagen is an ideal location for this event. We are sure that all delegates, whether attending virtually or physically, will have an unforgettable summit experience and take home many memories from our vibrant metropolis."
Mikkel Aarø-Hansen, CEO of Wonderful Copenhagen - the official tourism & convention organisation for the Capital Region of Denmark, added:

"We are especially proud to welcome Electronomous – The International Mobility Summit to our great city in both 2021 and 2022. Electronomous and Copenhagen are a perfect match. Our destination is not only one of the most popular convention cities in the world, but also a frontrunner within staging sustainable events and creating legacy programmes, and a city that offers substantial expertise and experience in hosting high profile events."
Keith Whelan, Event Director of Electronomous commented on the announcement:

"It is our mission to bring policy makers, thought leaders and industries together to help to create more liveable cities, future mobility and sustainable transport. Choosing Copenhagen as the home for our event was a strategic decision by our team as the buzzing capital is not only a beautiful city but with their CPH 2025 Climate Plan, they plan to be the first capital city in the world to be carbon neutral by 2025, so naturally it was a perfect fit."
Safety protocols for the event are aligned with the Danish Health Authorities standards to ensure the health and wellbeing of attendees during the event in Copenhagen. The physical portion of the event will be limited to just 500 delegates, and those wishing to attend can pre-book their spot on Electronomous.com.
The application for speakers is open for the virtual and physical event. Companies interested in sponsoring or exhibiting can visit electronomous.com for more information.
•  •  •
About Electronomous - The International Mobility Summit
A global leading mobility and smart city event organised by Electronomous Ltd. and built upon a community of over ten-thousand. The summit brings together global thought leaders, disruptors, innovators, public and private entities and policy makers to create meaningful and valuable connections in this new era of mobility. It also creates a platform for participants to showcase cutting edge technology to the mobility community globally. The focus of the event is to drive partnerships, connections and learning in the areas of liveable cities, future mobility and sustainable transport. 
About Copenhagen Legacy Lab
Copenhagen Legacy Lab is an innovative and concrete strategic initiative launched by Copenhagen Convention Bureau. It is a nexus that seeks to deeper integrate the international congresses held in Copenhagen with the local public, business and science communities by facilitating a systematic and proactive exploration and development of untapped potential impact activities.
For further information about Electronomous contact:
Eimear Barry via eimear@electronomous.com or tel. (+ 353) 86 390 3724
The Copenhagen Media Center is available here (terms & conditions for the use of images, creditation, etc., apply)

Follow & share information about Copenhagen on LinkedIn and Twitter

#Copenhagen
#eventprofs