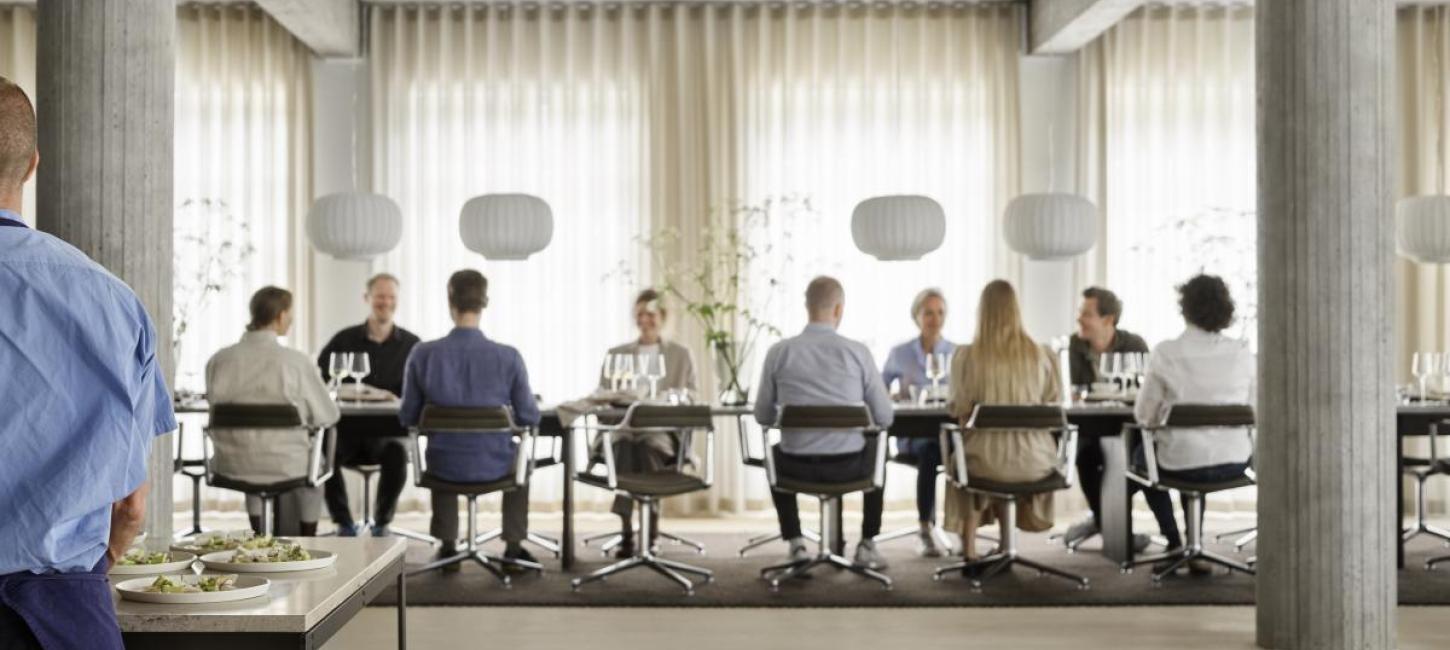 Vipp starts supper club in former pencil factory
23.8.2021
First, there was a bin, then a table and a chair, then a kitchen - and now Vipp has begun to cook. Vipp has transformed an old pencil factory into a social dining room as a scene for talented chefs to host pop-up supper clubs - first in line is Riccardo Canella, former souschef at noma.
In a former factory that used to be the home of Viking, manufacturer of the Danish iconic yellow school pencils, interior designer Julie Cloos Mølsgaard has led the pencil in the transformation of the building. The result is Vipp Pencil Factory, a curated 400m2 space that will serve as Vipp's first venue for a new supper club concept with rotating chefs from all over the world.
"It's not a restaurant. But we do invite spectacular chefs to cook up intimate dinners. Nor is it a nightclub. But we do invite talented musicians to play a tune. Nor is it a showroom. But we have invited renowned designers and artists to sharpen up the venue with a Vipp kitchen and furniture. And now, we invite you to book a seat at our long table".
 - Kasper Egelund, CEO and third-generation owner of Vipp.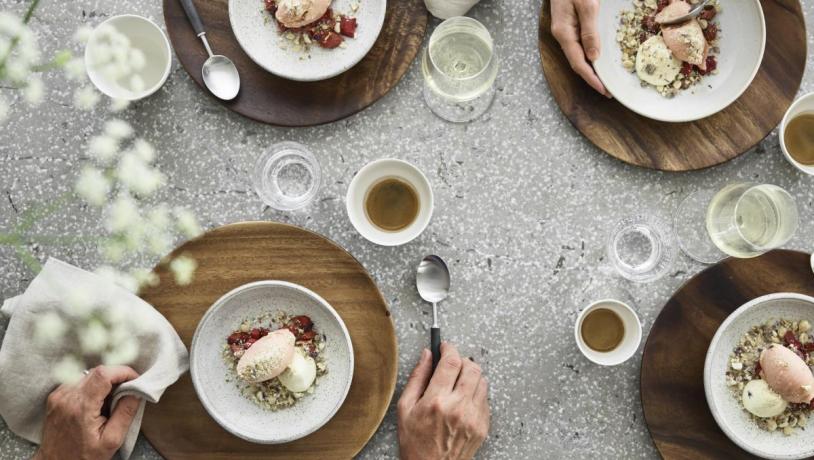 Photo:VIPP Supper Club
Vipp Supper Club
In a private backyard, guests enter the Bauhaus-inspired building where parts of the former pencil factory have been decorated as an intimate home. The centrally placed V2 kitchen by Vipp is the focal point of the entire room transforming the food preparation into a performance.
From the 26-person long table, guests are offered front-row seats to watch the talented chefs show off their craftsmanship preparing, plating, and presenting dishes right before their eyes. First in line is the Italian chef Riccardo Canella, former R&D sous chef at noma. Canella invites guests on a culinary and sensory journey under the title 'A Tale of a Venetian in Denmark, where he will serve an experimental tasting menu spiced with anecdotes.
As a space dedicated to sharpening the senses, music plays a part in the dining experience as well. A variety of musical talents are invited to take the stage along with the grand piano, adding an element of the private concert to the already intimate experience.
Photo:VIPP Supper Club
Vipp Pencil Factory
Safeguarding the original factory features of the space while igniting an intimate and homey feeling was part of the brief given to interior designer Julie Cloos Mølsgaard, who adds:
"I set myself free to play around and experiment with a complementary mix of Vipp classics and new designs. Vipp Pencil Factory acts as sort of a testing lab where we can try out new ideas, forms and materials in unconventional ways".
The entire factory space is decorated using a bright and elegant material palette with a string of carefully curated art pieces that include paintings, ceramics, sculptures, and conceptual installations mixed with Vipp's collection. Containing a gallery vibe, the space is curated with art objects from Galleri Nils Stærk, Etage Projects, Collaborations by Tania and Thomas Asbæk, 2112, and others.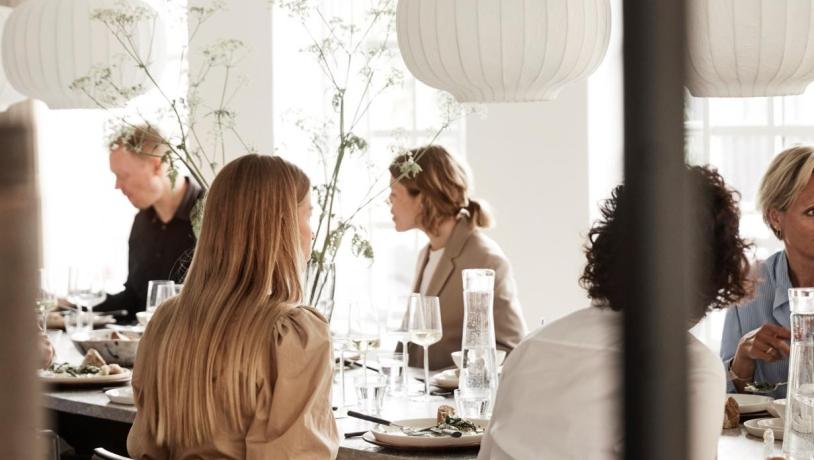 Photo:VIPP Supper Club
Vipp Pencil Factory is launched during 3daysofdesign, where it will be exclusively open to the public on Thursday the 16th of September from 4 pm to 7 pm.
Learn more about Vipp and Vipp's Supper Club.
Other related press material
About Wonderful Copenhagen
Wonderful Copenhagen © 2023