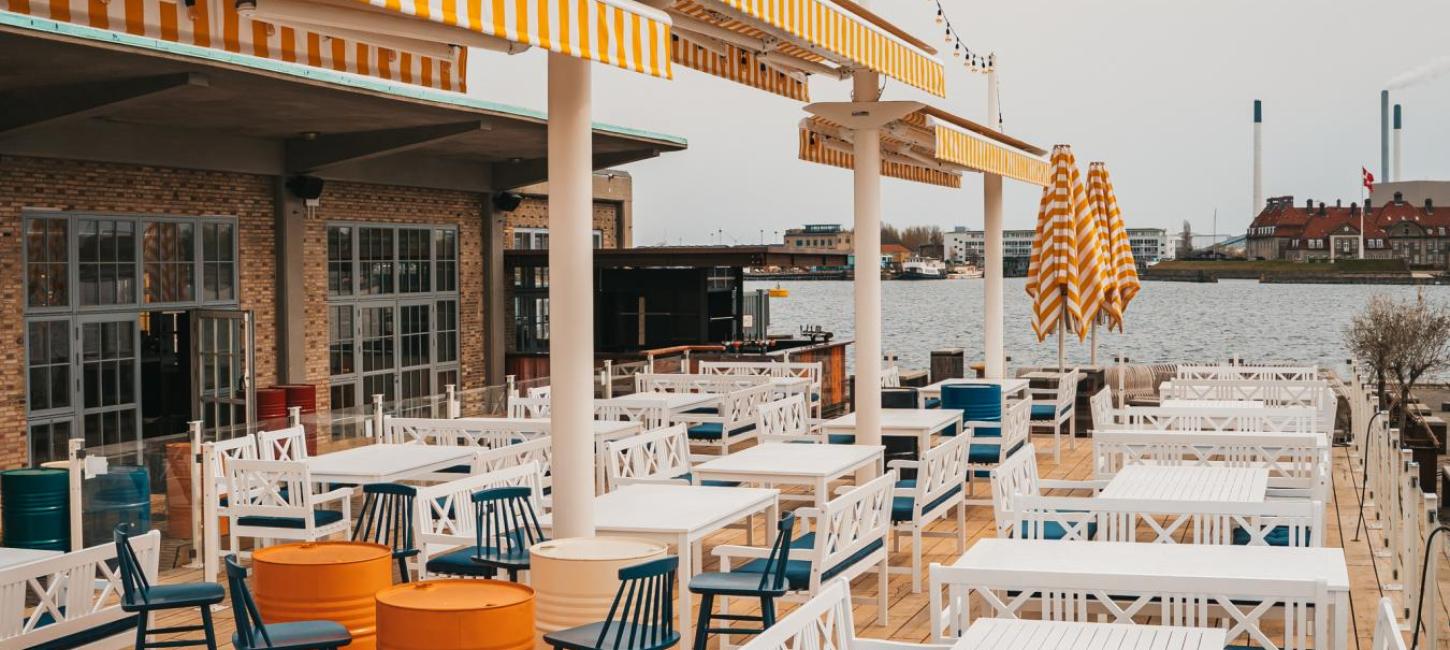 Seaside Toldboden: New Gastro House with seven Chefs and seven corners of the world
6.5.2021
Author:
Anne Marie Barsøe (on leave of absence)
Photo:
PR Photo - Toldboden Seaside
The Copenhagen food scene continues its skyrocketing with the launch of several new concepts, including this week's newcomer, Seaside Toldboden. The venue is ready with a new concept, that will take you on a gastronomic journey around the world right there on Copenhagen
Michelin chefs in relaxed settings
Copenhagen's new gastronomic destination, Seaside Toldboden, opens on May 6th with seven-star chefs from seven corners of the world. Seaside Toldboden has high ambitions and has thus teamed up with chefs from the absolute super league, who have worked at 1, 2 and 3-star Michelin restaurants around the world.
Now the same talented people will become independent chefs at Seaside Toldboden, serving their own versions of oyster, shellfish, squid, ceviche, sashimi, sushi, grilled monkfish, chicken yakitori, tournedos Rossini, tomahawks and souvlaki.
"We want the kitchens as close to our guests as possible. For this reason, our chefs work in open kitchens for everyone to be able to see and experience how captivating gastronomy is created," said Jesper Julian Møller, the owner of Seaside Toldboden as well as popular food markets Reffen, Broens Street Kitchen, and Storms Pakhus.
Everyone is welcome
"Seaside Toldboden is a gastro house with seven different kitchens and bars, and as far as we know the only place in Copenhagen, which mixes the best from restaurants and the more conventional restaurant industry with the informal atmosphere and exciting techniques of street food," Møller said and continued:
"At Seaside Toldboden everyone is welcome. We want to create food experiences from all over the world, and hope that our guests will find that the food almost speaks to you, and will inspire you to start conversations about the wonderful and surprising tastes you will encounter."
Seaside Toldboden also introduces a new online ordering system, which makes it possible for guests to order their food while relaxing outside in the sun and then simply wait for a text message to appear when the food ordered is ready for pick up.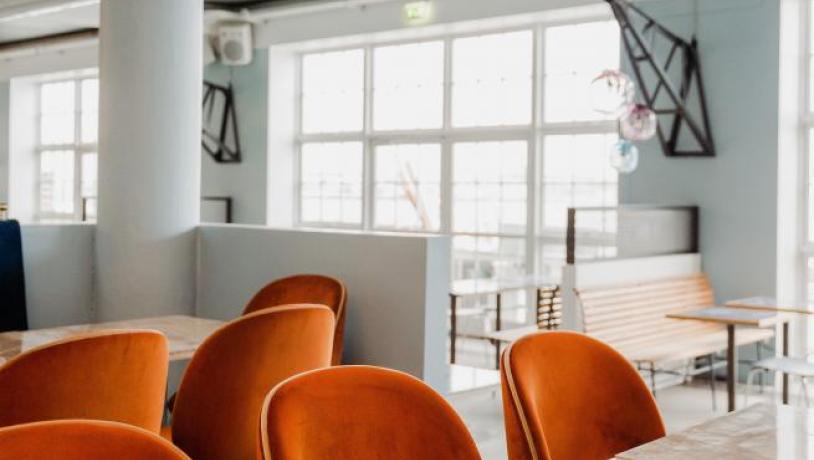 Photo:PR Photo - Toldboden Seaside
Imbued with Maritime Details
Décor, shape and colours are all inspired by the local area at Nordre Toldbod. If you look closely, you will notice that the colours and materials are strongly inspired by the Royal Ship Dannebrog, which is beautifully moored at Brandebænken. You will also be able to see Philip de Langes characteristic mast crane standing at Nyholmen. The terrace, which is built with 200-year-old oak, will make you believe you are walking on a ship's deck.
Sharing the harbour
The idea of establishing seven independent kitchens stems from a vision of sharing the harbour with all Copenhageners. Originally, the harbour was the largest workplace in Denmark and the very foundation of the city.
Instead of establishing a restaurant with just one single kitchen, the venue has established a restaurant with more than 600 seats and seven kitchens all of which share a passion for high-quality gastronomy and excellent ingredients.
"If you want everything, you will never get enough. If you share, you will get more than you need," Jesper Julian Møller adds.
An opportunity to become independent
Over the years, Jesper Julian Møller has helped many skilled chefs become independent; 40 independent chefs at Reffen, 18 local enthusiasts in Storms' Pakhus, 12 skilled restaurateurs serving world-class street food at Broens Street Kitchen, and now other 8-star chefs at Seaside Toldboden.
Other related press material
About Wonderful Copenhagen
Wonderful Copenhagen © 2023