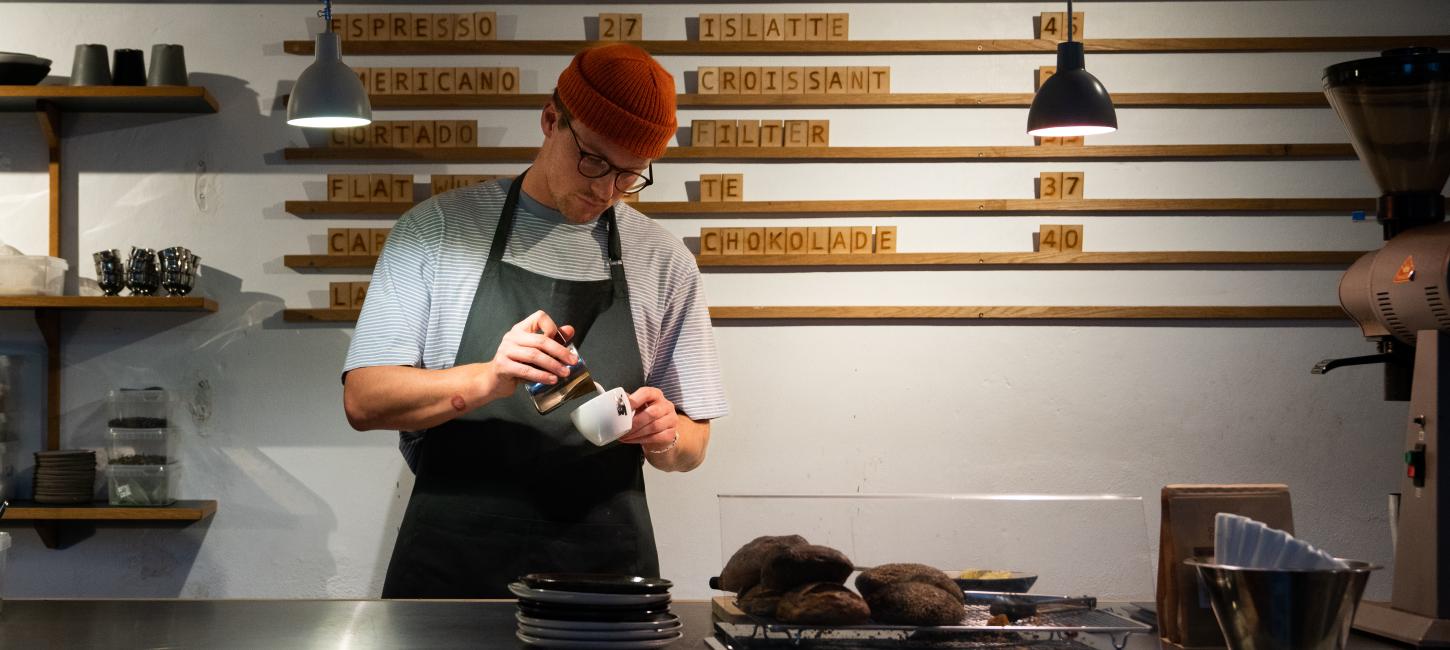 World Coffee Championships comes to Copenhagen in 2024
Copenhagen is hosting Europe's largest coffee congress and tradeshow, World of Coffee and the World of Coffee in Championship in June 2024. Learn more about the event below.
Facts about World of Coffee Copenhagen 2024
Dates: June 27.-29.
Location: Bella Center, Copenhagen
The event is expected to attract more than 10,000 visitors from the international coffee industry.
Official World Coffee Championships (WCCs) during World of Coffee Copenhagen 2024: World Latte Art, World Coffee in Good Spirits and World Coffee Roasting Championship.
The three coffee competitions are officially described by the Specialty Coffee Association (SCA) as follows:
World Latte Art Championship
This competition highlights artistic expression while challenging the barista in an on-demand performance. Baristas are judged based on visual attributes, creativity, identical patterns in the pairs, contrast in patterns, and overall performance.
World Coffee in Good Spirits Championship
This competition promotes innovative beverage recipes that showcase coffee and spirits and highlights the barista/barkeeper's mixology skills.
World Coffee Roasting Championship
Competitors are evaluated on their performance in developing a roasting profile that best accentuates the desirable characteristics of that coffee, matching that profile, and on the ultimate cup quality of coffees roasted.

(Source: SCA)
Expected number of competitors: 96
Quote from SCA CEO, Yannis Apostolopoulos, about World of Coffee Copenhagen 2024:
"The destination for Europe's premier coffee trade show in 2024 is the dynamic capital city of Copenhagen, Denmark. A global leader in culture, quality of life, sustainability, and the arts, the Danish capital is also renowned for its refined specialty coffee culture and approach to business, technology, design, and trade."
Other related press material
About Wonderful Copenhagen
Wonderful Copenhagen © 2023