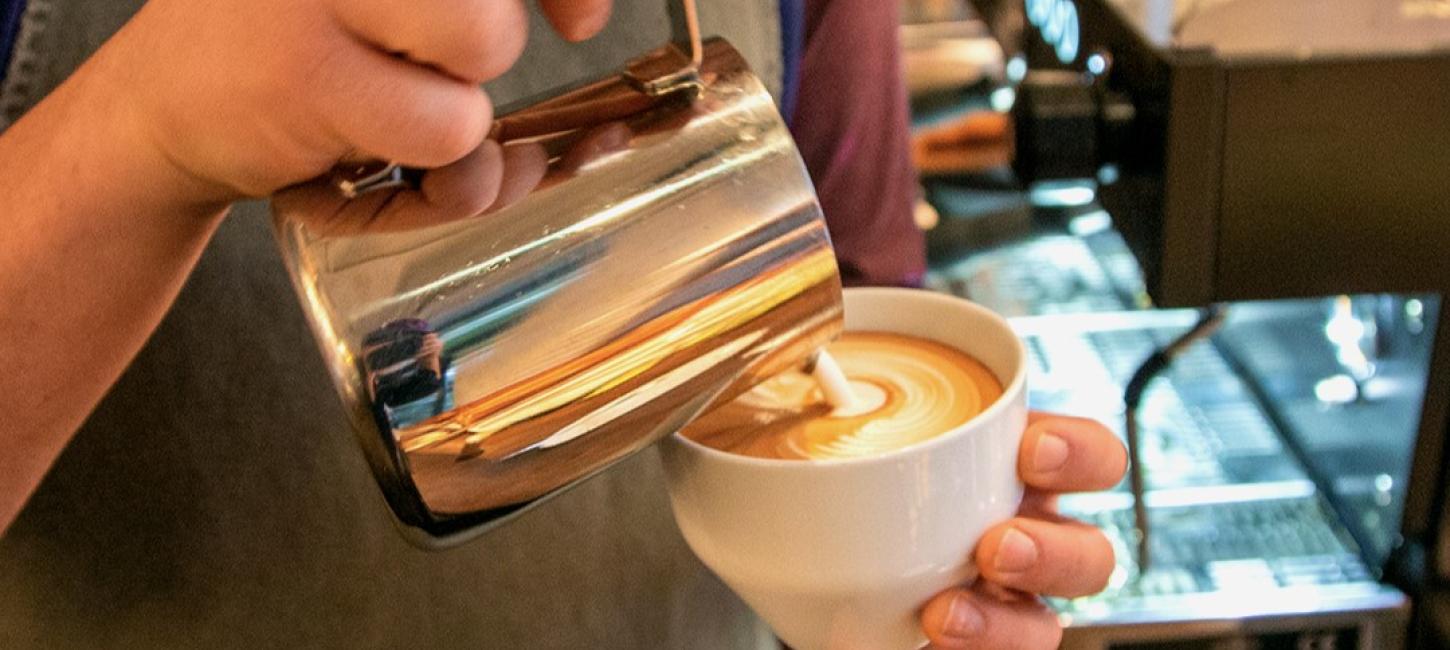 World of Coffee is coming to Copenhagen in 2024
16.6.2023
Photo:
Marc Skafte-Vaabengaard
Copenhagen is set to host Europe's largest coffee congress and tradeshow, World of Coffee and the World Coffee Championships in 2024. The events are expected to attract more than 10,000 visitors from the international coffee industry. 
In a nod to Copenhagen's ever-evolving and innovative coffee industry, the Specialty Coffee Association (SCA) has announced that World of Coffee 2024 will take place at Bella Center in Copenhagen from 27 to 29 June next year.
"The destination for Europe's premier coffee trade show in 2024 is the dynamic capital city of Copenhagen, Denmark. A global leader in culture, quality of life, sustainability, and the arts, the Danish capital is also renowned for its refined specialty coffee culture and approach to business, technology, design and trade," says the CEO of SCA, Yannis Apostolopoulos. 
In addition to the World of Coffee event, Copenhagen will also host the World Coffee Championships 2024, which include the 2024 World Latte Art, World Coffee in Good Spirits and World Coffee Roasting Championships. 
"As one of the most coffee-consuming capitals in the world, we are very excited to welcome World of Coffee and the World Coffee Championships to Copenhagen next year. Coffee has long been an integral part of life in Denmark, and just like our gastro experiences, there is a strong focus on sustainable innovation amongst the many world-class coffee shops, baristas, and roasts that constitute Copenhagen's flourishing coffee scene. We can't wait for the many delegates to get a taste of our city and hopefully be inspired during their stay," says Bettina Reventlow-Mourier, Deputy Director of Conventions at Wonderful Copenhagen.  
She is echoed by Director of Congress & Large Events at Bella Center, Gemma Strutt: 
"At Bella Center Copenhagen, we pride ourselves on Hosting Moments That Matter, so we are delighted to welcome World of Coffee in 2024, bringing the Specialty Coffee industry together. Coffee is a core part of our Responsible Hospitality culture, and Copenhagen will provide the perfect inspirational destination to meet and network." 
Copenhagen has gained global recognition for its gastronomic prowess, and the local coffee industry is a natural extension of the city's flourishing food scene. Copenhagen boasts some of the best brewers and baristas in the world, and many of the leading companies and cafes are working actively with sustainability, exploring new ways to leave a positive impact. 
About Wonderful Copenhagen
Wonderful Copenhagen © 2023