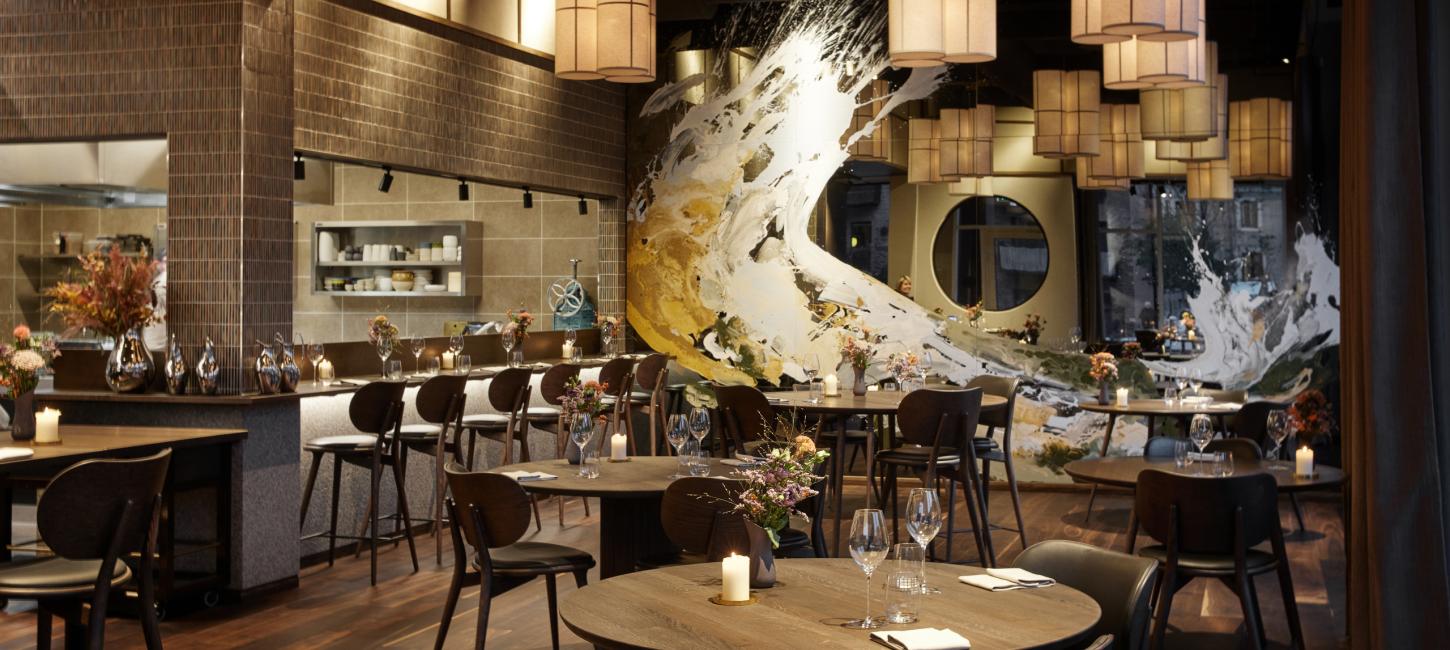 Michelin Guide's 'Young Chef' re-opens restaurant STUDIO at Carlsberg Byen
2.12.2022
After a year of closure, Copenhagen top restaurant STUDIO has re-opened in the vibrant new neighborhood of Carlsberg Byen. STUDIO is open on completely new premises and is housed in Ottilia Jacobsen's Square, where the original source of the world-renowed brewery's water once sprung.
Leading STUDIO into the new venture is 31-year-old head chef Christoffer Sørensen. A Michelin Guide darling, Sørensen took the reins at STUDIO in May of last year. Just a few months on, he was awarded Michelin Guide's 'Young Chef Award' at the guide ceremony in Stavanger. Subsequently, White Guide Denmark followed suit with an award for 'Young Chef Talent of the Year'.
At the end of 2021, STUDIO left its original location, and today, almost a year on, Christoffer Sørensen and his team have bold ambitions for the future.
"I would really like it if we could reclaim STUDIO's Michelin star, and I want STUDIO to be ranking among the very best restaurants in Denmark," says Sørensen, who has kept in shape by competing in various cooking competitions. Just recently, he took a convincing win at the new cooking competition BMW Masters, but of course, he has no intentions of stopping there.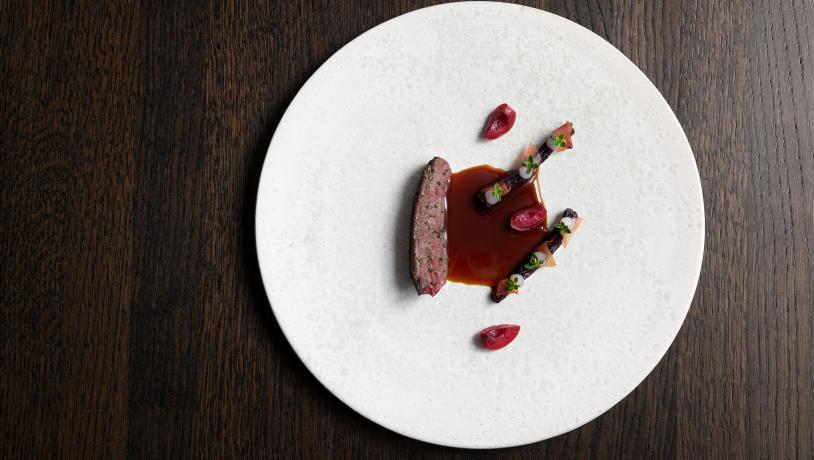 Photo:Chris Tonnesen
A dream come true
Before joining STUDIO, Christoffer Sørensen spent nine years as the righthand man of head chef Claus Henriksen at Michelin-starred Dragsholm Slot, where he took a deep dive into fermentation and foraging for nature's bounty. After securing his first head chef position at STUDIO last year, opening a completely new restaurant is another dream come true for Sørensen.
"It is very privileged to be able to design your own dream restaurant from the ground up. Becoming head chef at STUDIO last year was a big step for me, but this will take things even further. Opening your own place is every chef's dream, and I am wildly excited about this next chapter," says Christoffer Sørensen. 
Close to nature in urban surroundings
Nine years under the wings of culinary mastermind Claus Henriksen at Dragsholm Slot has naturally shaped Christoffer's culinary mindset. At STUDIO, he will carry on the torch by emphasizing local produce, foraged wild herbs, and turning a wide range of fermentations into his own refined culinary language. At STUDIO, sustainably caught fish and shellfish from Danish and Nordic waters will be emphasized on the menu. Expect to find jack-knife clams, scallops, and Danish oysters here – along with the occasional cut of meat, primarily centered on Danish game.  And of course, a sprinkling of classic fine dining items like truffle and caviar.
"We've been working hard on creating a menu that we believe both adds something new to the city's culinary scene, as well as pointing directly towards the culinary DNA of STUDIO," says Sørensen.
Now, the head chef and his team can't wait to spoil guests at STUDIO's new location in Carlsberg Byen.  
"To be honest, it's been a long while without a kitchen and a restaurant, and the team and I have really missed the energy that we usually get from the guests and from creating memorable experiences for people. It's great to be back in action."
Press photos: Restaurant STUDIO at Carlsberg Byen
Other related press material