Ørestad – Urban nature and world class architecture
3.5.2021
Photo:
Thomas Høyrup Christensen
Ørestad is where Copenhagen's urban jungle meets its savannah. A 3 square km neighbourhood blessed with beautiful nature, cutting-edge architecture, and a growing gastronomic scene, making it one of the Danish capital's best-kept secrets.
Envision the Danish capital and what typically comes to mind are its colourful medieval streets, its picture-perfect harbour, and its trendsetting neighbourhoods such as Vesterbro and Nørrebro - but don't forget Ørestad. Blessed with world-class architecture, stunning nature, cutting-edge examples of sustainable living, and an increasingly exciting food scene, Copenhagen's city-within-the-city might be its best-kept secret. Built on former marshland – and in less than 20 years - this urban district continues to evolve and wow its residents as well as those visiting.
In 1998, the first construction project in Ørestad City begins.

In 2002, the metro opens – by 2008, Ørestad station is Denmark's fifth largest station, measured by passengers.

In 2004, Ørestad's first residents move into Karen Blixen Parken in Ørestad Nord.

The same year, the Field's shopping mall opens in Ørestad City.

In 2006, Danish Broadcasting Corporation giant DR moves into Ørestad North.

In 2010, the 8-House – designed by star architect Bjarke Ingels – opens in Ørestad South.

In 2016, the Royal Arena opens in Ørestad South.

2018 - the Bellakvarter by COBE and Vilhelm Larsen architects shoots up around the Bella Center Copenhagen.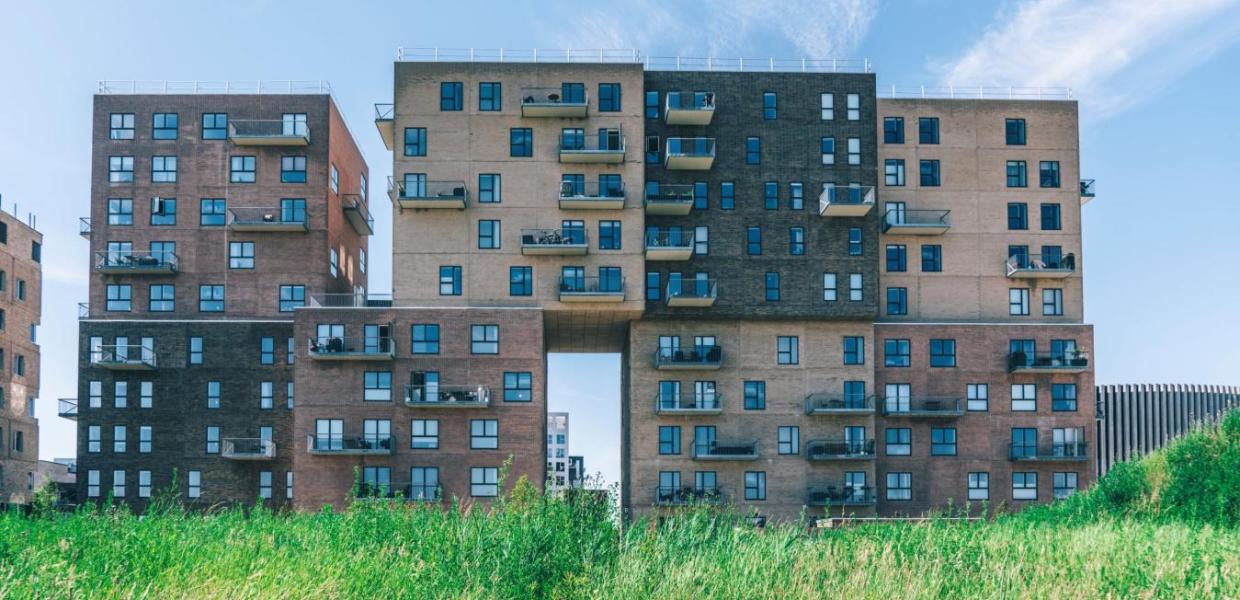 Photo: Wonderful Copenhagen
Interesting facts about Ørestad
Ørestad covers just about 3.1 square km - less than a tenth of the size of the nature reserve it sits alongside.

In 2004, Ørestad only had 100 residents. Today, it's home to more than 21,000 people. More than half of Ørestad's residents are aged between 20 and 39.

Ørestad is also home to more than a thousand cows during the summer season, about 400 fallow deers, and approximately 300-plus species of migrating and breeding birds on Kalvebod Fælled.

Since 2010, the number of residential properties in Ørestad has tripled reaching more than 15,000.

The praised Ørestad Gymnasium is Denmark's first 100% digital high school.

More than 20.000 students and 20.000 employees pass through the district of Ørestad on a daily basis.

On a scale from 1–10, local residents of Ørestad rate their satisfaction with living in Ørestad at 8.8 out of 10.
What to see and do in the unique Ørestad neighbourhood
The district of Ørestad has many interesting things to offer. From architectural masterpieces and breathtaking nature to grand venues and great gastronomic hotspots. Read more about what to see and do in Ørestad here.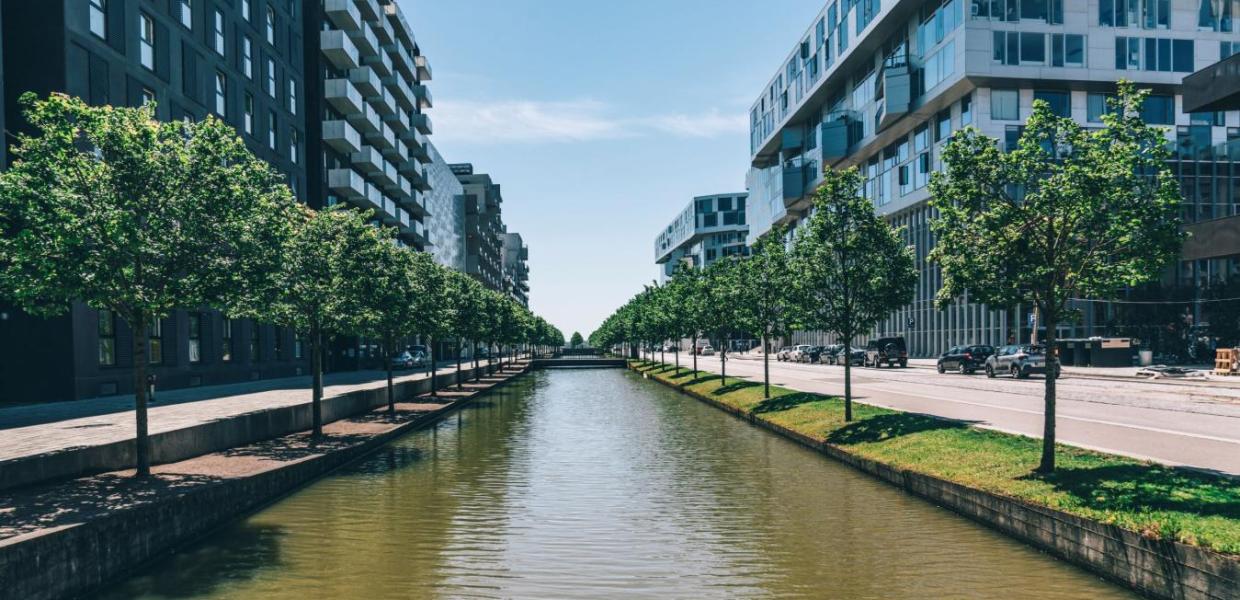 Top things to do in Ørestad
Photo: Wonderful Copenhagen
Architectural masterpieces
Many of the buildings in Ørestad are worthy of a visit due to the sheer beauty of its architecture some designed by world-famous architects like Bjarke Ingels (Mountain Dwellings, VM Houses, 8 House), Norman Foster (Copenhagen Towers) and Jean Nouvel (DR Koncerthuset), as well as by leading Danish firms such as Lundgaard & Tranberg (Tietgenkollegiet). In particular, Ørestad is a place to see cutting-edge sustainable architecture such as buildings made from "upcycled" materials.
Five must-see buildings
Tietgenkollegiet
Located on Copenhagen University's southern campus, these award-winning halls of residence house almost 400 students. The building's circular design is the hallmark of the acclaimed Danish architects Lundgaard & Tranberg and was inspired by traditional southern Chinese architecture.
DR Koncerthuset
Designed by the acclaimed French architect Jean Nouvel and completed in 2009, the 1,800-seat DR Concert Hall is one of Denmark's architectural and cultural showpieces. Try to catch a concert if you can: the building's world-class acoustics match its eye-catching looks.
Mountain Dwellings
Designed by BIG – star architect Bjarke Ingels' firm – this 11-storey building was inspired by a hillside village. Apartments are stacked up the side of its "north face" like rice paddies—above a 650-vehicle garage – with the roof of one apartment providing a unique green space for the one above it.
8-Tallet / The 8 House
Another BIG building, the iconic 8 House couldn't be more Instagram-friendly. Shaped like a figure of eight, it houses more than 400 apartments and commercial units, all connected via a kilometre-long path that winds all the way to the top – providing spectacular views of Kalvebod Fælled.
Upcycle Studios
Nothing typifies the future of Danish housing – nor how sustainability-minded Ørestad is – quite like this row of 20 townhouses. Built using waste materials that were otherwise destined for landfill or the incinerator, the townhouses can be used as both a home and an office, workshop or retail space.
In depth article
Picture the Danish capital and what typically comes to mind are its colourful medieval streets, its picture-perfect harbour, and its trendsetting neighbourhoods such as Vesterbro and Nørrebro - but don't forget Ørestad. 
by James Clasper
Other related press material
About Wonderful Copenhagen
Wonderful Copenhagen © 2023