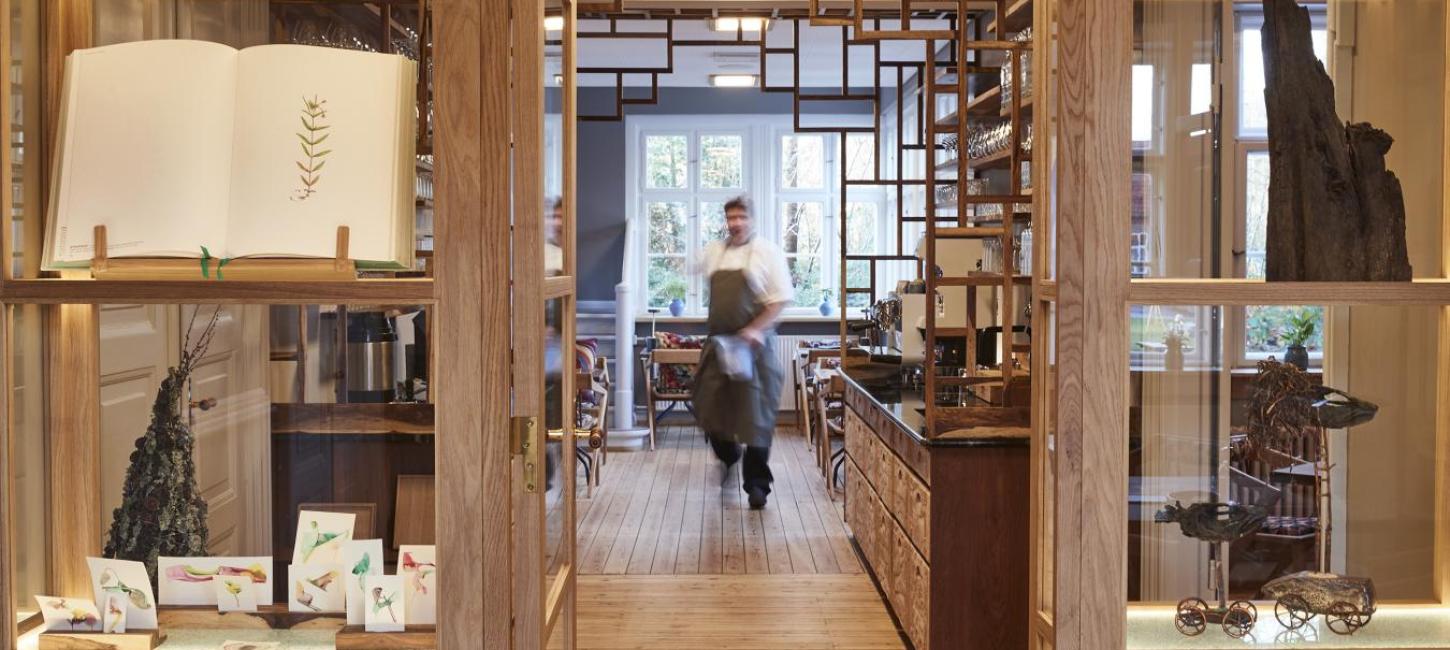 MOTA awarded restaurant of the year 2022
4.11.2022
The restaurant by the former noma chef Claus Henriksen, received its first Michelin star after only 8 months in 2022, and is now awarded Restaurant of the year by the popular Danish food guide Den Danske Spiseguide.
One of the most important guides within the Danish food scene, Den Danske Spiseguide, awarded Restaurant Mota in Odsherred, one hour from Copenhagen, "Restaurant of the year" 2022. The restaurant opened in November 2021 and received its first Michelin star after only 8 months.
The chef behind MOTA is Claus Henriksen, a well-known name in the Nordic food scene for his work as the world's best restaurant noma, where he was the head chef as noma was awarded its second Michelin star. Afterwards, he moved to Dragsholm Castle, earning a Michelin star in 2017, 2018, 2019 and 2020.
Restaurant MOTA has been defined as one of the best-kept secrets in Denmark by local food critics. Its kitchen focuses heavily on local ingredients foraged in Odsherred, a UNESCO Global Geopark in the north-west of Zealand, 1-hour from Copenhagen. On their menu, you will find local vegetables, fish, seaweed as well as Danish wine by local producers such as Ørnberg Vin.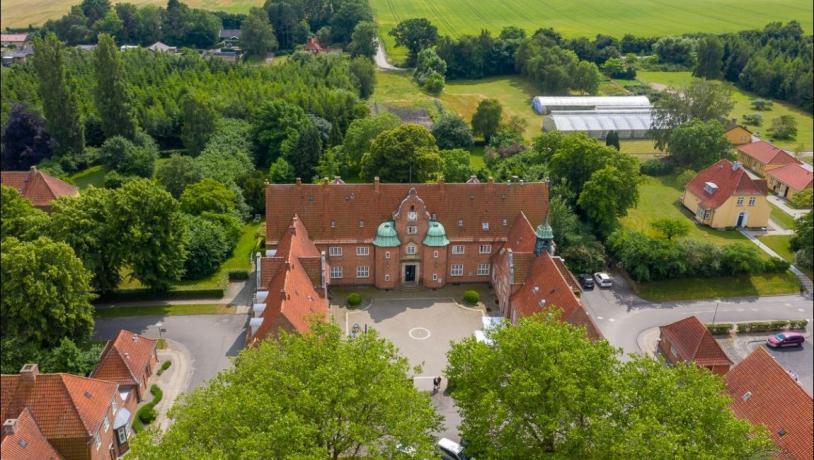 Photo:Anneberg Culture Park. Photo by Restaurant MOTA
Anneberg Culture Park - from psychiatric hospital to food lab
MOTA is part of Anneberg Cultural Park, a former psychiatric hospital that has been recently transformed into a cultural hub where innovative food producers work on their own projects and cooperate simultaneously. MOTA is in fact one of the restaurants where it is possible to try some of the food which comes out of the work at Anneberg Cultural Park. Amongst others, and on top of a guesthouse, Anneberg is home to the following food labs: 
A recent example of the cooperation between food innovators at Anneberg Culture Park, is the cooperation between MOTA, Danish Seaweed and Deep Roots Brewing. Together, they recently launched 3 seaweed based beers - an IPA, a stout and a pilsner. On 4 november, Henriksen will launch a new cooperation with the Anneberg based microbrewery - a Christmas beer based on local carrots, which were recently awarded as the best in Odsherred. The Christmas beer will be called "King Carrot".
For more information about MOTA, Anneberg Cultural Park and Odsherred UNESCO Global Geopark contact Visit Copenhagen's international press & media team media@woco.dk. 
Opening date: November 2021. 

Awards: 1 Michelin star in July 2022, Restaurant of The Year (Den Danske Spiseguide). 

Location: Anneberg Cultural Park in Odsherred UNESCO Global Geopark, 1 hour from Copenhagen. 

Head chef: Claus Henriksen - Former noma chef, awarded 2 stars at noma and former head chef at Dragsholm Castle, 1 Michelin star between 2017 and 2020. 

Meaning of MOTA: South American slang for cannabis. Claus Henriksen was the first one to use hemp in a kitchen in Denmark and still uses it in his cooking. For a period, Claus Henriksen worked under the nickname MOTA Henriksen, but his real identity was soon discovered. 

Type of food: Nordic, locally foraged vegetables, seaweed, and seafood. 
Other related press material