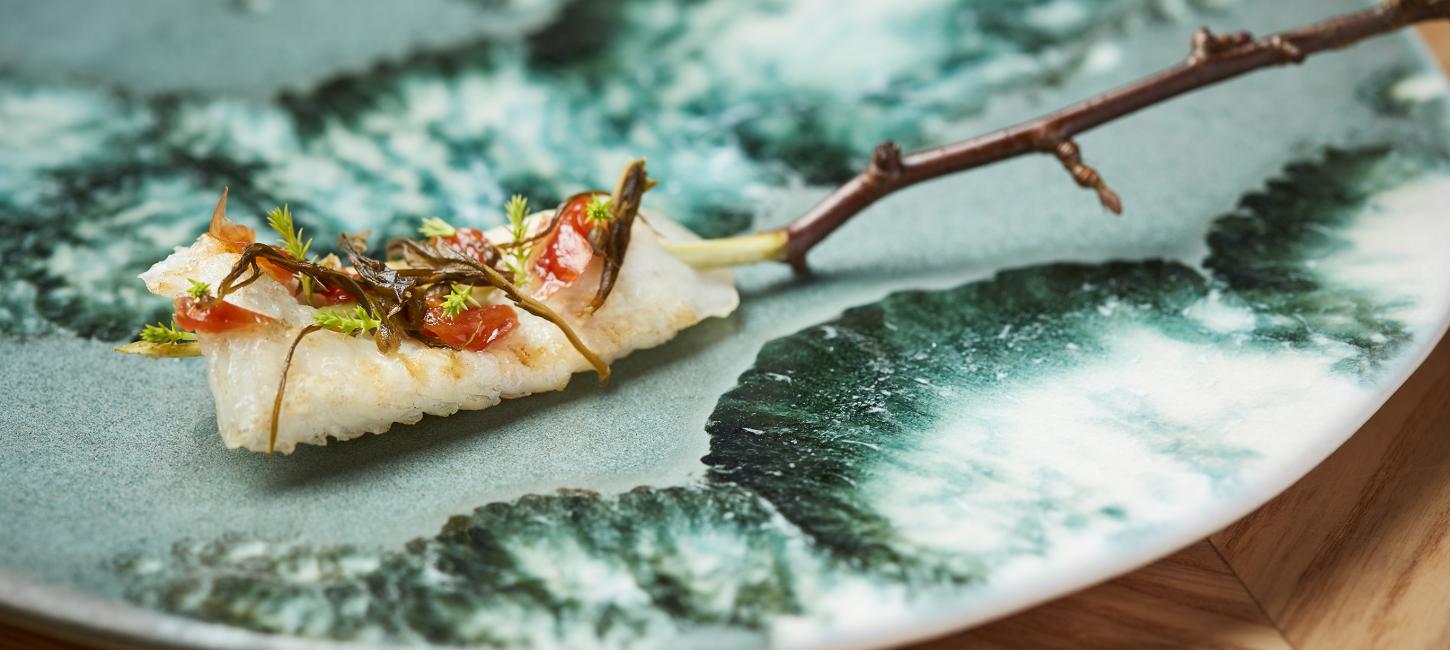 Michelin star for Restaurant MOTA - Claus Henriksen puts Odsherred on the culinary world map
5.7.2022
Restaurant MOTA, by Michelin chef and former head chef of Dragsholm Castle Claus Henriksen, receives its first Michelin star. MOTA is located in Odsherred only 1 hour from Copenhagen and carries Nordic cuisine and locally sourced ingredients as its signature. 
In November last year, Claus Henriksen opened the doors to Restaurant MOTA in Anneberg Cultural Park. A beautifully located restaurant placed in a beautiful listed building from 1915 in the heart of Odsherred, a UNESCO-protected landscape in the north of Zealand only 1-hour away from Copenhagen. Here he has continued his well-known style and focus on Nordic cuisine and locally sourced produce, which he became known for at Dragsholm Castle, where he was head chef for 13 years and the main man behind its Michelin star.

The opening of Restaurant MOTA has taken place in close collaboration with the director of Anneberg Cultural Park Gitte Klausen, who is also co-owner of the restaurant, and with it, Claus Henriksen has realized the desire to become the master of his own house. With a free hand and a focus on ambitious and creative development, the goal is to realize a gastronomic project to make Odsherred a cultural and culinary hotspot and Anneberg Cultural Park, a melting pot for culture and local foods nationally and internationally. 
Photo:Restaurant MOTA
Since the beginning of the 2000s, when Claus Henriksen began his career at Søllerød Kro, he has had a lasting impact on Denmark's position on the gastronomic map internationally. He was sous chef at noma in the early years and then went on to Formel B as an assistant head chef until the proximity to the fresh, local produce and close collaboration with the area's food producers drew him to Odsherred. Here he has become known for his use of local sustainable vegetables as the main ingredient in his servings and for his close cooperation with local farmers nearby the restaurant. 
Read more about Restaurant MOTA here.
For more press photos of Restaurant MOTA click here.
Contact Visit Copenhagen's press team for questions about MOTA: media@woco.dk
Other related press material