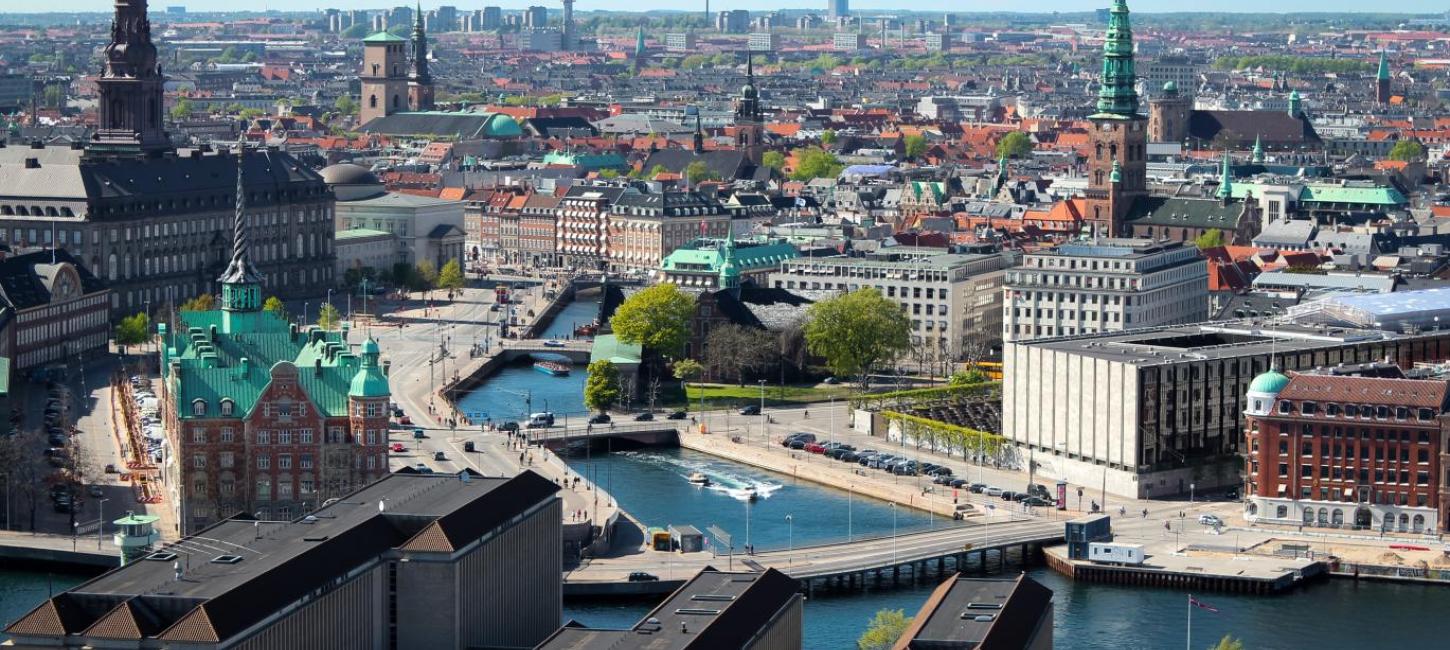 Introduction to Copenhagen
Copenhagen is many things, amongst them a hugely popular destination for city breaks, events and meetings, and a focal breeding place for business and innovation in the Nordics.
To give you a better understanding of our capital's DNA, here's a brief introduction to the city and some fast facts to go.  
To put it briefly, Copenhagen holds it all; from being one of Europe's oldest capitals with an exclusive royal touch - our monarchy is amongst the oldest in the world – to brimming with progressive architecture and design, beautiful green areas, world-renowned gastro experiences, hip hangouts, cool harbour activities, and a thriving business environment.  
The city consistently scores top marks in world rankings for its livability, enterprise, gastronomy and sustainability skills, and is an internationally recognized knowledge hub for key industries. It is a frequent top-scorer on the UN World Happiness City Index too and, in short, a very popular place to both live, work and visit.   
Saving on heaps of experiences within culture, entertainment, gastronomy, shopping, sports, and more, and steeped in history, this city is both sensible, youthful, effervescent and innovative at once. People come to enjoy its local authenticity and air of freedom, equality and diversity, the Copenhagen way. 
Originally a Viking fishing village established in the 10th century in the vicinity of what is now called Gammel Strand, Copenhagen became the capital of Denmark in the early 15th century.  
The population of the Copenhagen area is approximately 1,378,551 (in all of Denmark, it is 5,932,654).  
In addition, Copenhagen is the 2nd largest city in Scandinavia, extending over an area of 90 km².  
It is the focal point of the cross-border Øresund Region, the Nordic region's largest metropolitan region.  
The city is the cultural, economic, and governmental centre of Denmark, one of Northern Europe's major financial centres, and home to key global players within e.g., ITC, pharmaceuticals and cleantech.  
Currently, the Social Democrats sit in the Mayor's office, with Sophie Hæstorp Andersen as Copenhagen's Lord Mayor.  
Its modern public transportation system is envied by many and features metro lines, extensive bus routes and an easy-to-navigate train network. Visitors may take advantage of buying a Copenhagen Card for free access to public transport as well as to sights and attractions in and around the city.  
Copenhagen Airport is also the main air hub in the Nordics, and the city's metro system is connected to the airport too.
Easy to get around, naturally, Copenhagen is voted the world's most cyclist-friendly capital. Every day, the locals cycle an astonishing 1.4m km on the city's 388 km of bike paths and cycle superhighways.   
The capital also holds a position on the Global Liveability Index Top 10 (for best living conditions). As late as 2022, Copenhagen was ranked in 2nd place and is an increasingly popular city break and meeting destination amongst local and foreign travellers alike.  
In 2022, Copenhagen was awarded a total of 24 Michelin stars at 15 restaurants at the Michelin Guide Nordic Countries revelation and Copenhagen-based restaurant Geranium holds the position as the best restaurant in the world, while Brian Mark Hansen, the winner of the unofficial world championship of cooking Bocuse d'Or, is head chef at Søllerod Kro located just north of Copenhagen.
Other related press material