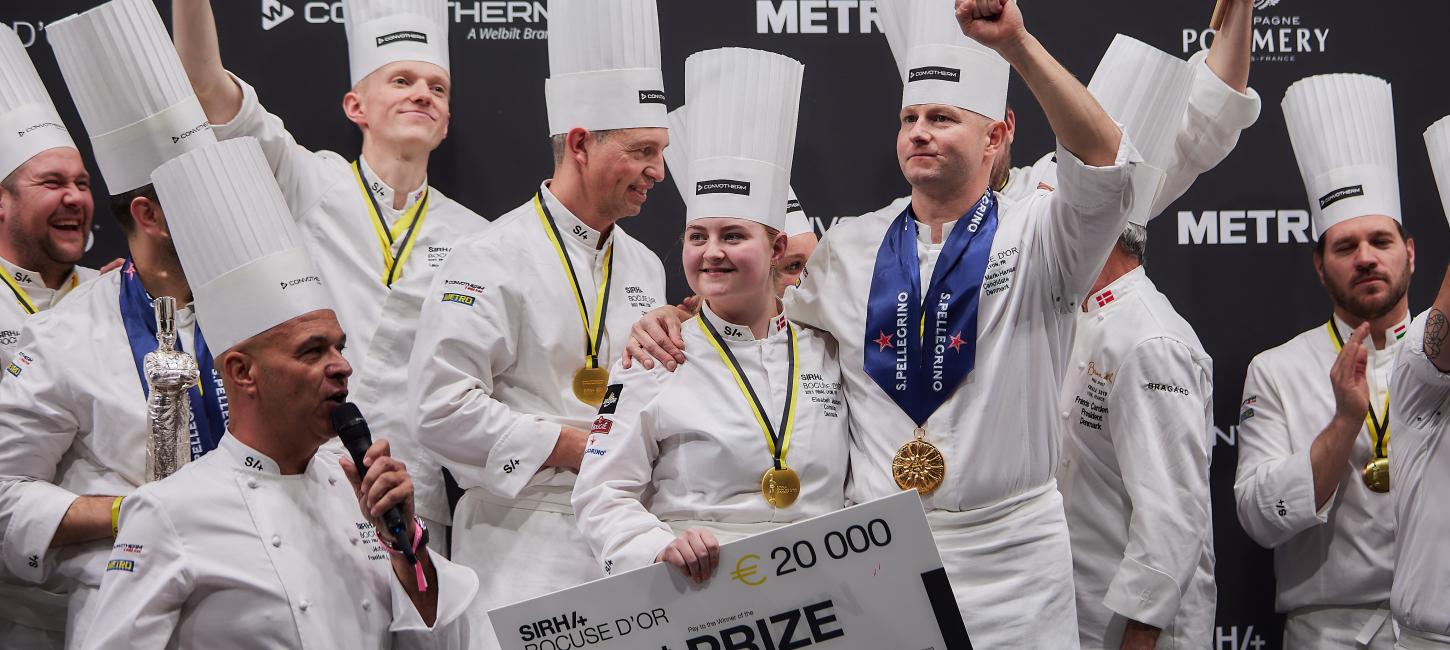 Chef from Søllerød Kro wins gold at Bocuse d'Or
24.1.2023
Brian Mark Hansen from the famous restaurant, Søllerød Kro, just outside Copenhagen wins the unofficial world championship of cooking, Bocuse d'Or. 
The Copenhagen Area is a true gastronomic capital. 15 restaurants hold a Michelin star in and around Copenhagen. And now Brian Mark Hansen, head chef at Søllerød Kro, and his assistant Elisabeth Madsen, chef at Svinkløv Badehotel, have won the prestigious competition, Bocuse d'Or and can now call themselves world champions.  
It´s the third time that chefs from Denmark have won gold at Bocuse d'Or. With Geranium's Rasmus Kofoed taking gold before securing 3 Michelin stars and winning first place on the prestigious list of the World's 50 Best restaurants. 
Søllerød Kro got its first Michelin star in 1987, and since 2007 the restaurant has had a star in the Michelin guide every year. 
Brian Mark Hansen and the Danish team also won last year's Bocuse d'Or Europe before securing gold at the main competition this year. 
Søllerød Kro is 345 years of traditions
In 1677, Søllerød Inn opened its doors for the first time. The local priest was allowed to run an inn for people passing through in the beautiful, white building between the church, the forest, and the castle. Søllerød Kro quickly became an important part of the local area, and when automobiles made their entrance in the 20s, the inn also became a favorite excursion destination, where people came from near and far to eat and enjoy themselves in the inn's beautiful surroundings.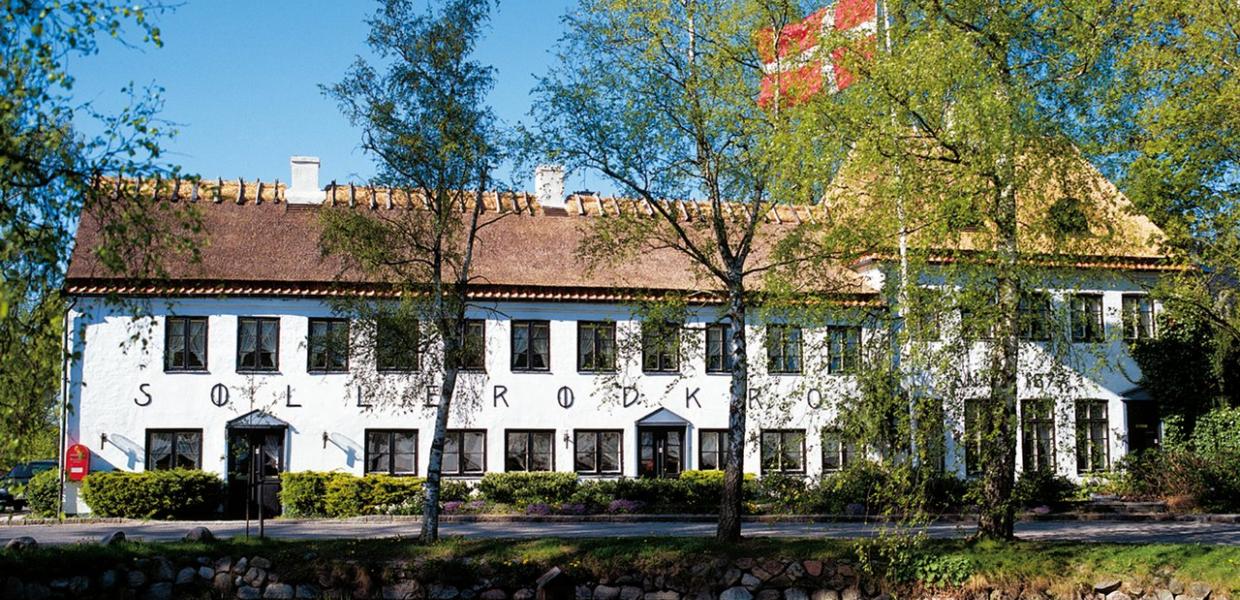 World class cuisine north of Copenhagen
Besides Søllerød Kro it´s possible to have other unforgettable gastronomic experiences north of Copenhagen.
In Gentofte chef, Eric Vildgaard runs Restaurant Jordnær with his wife, and the restaurant was awarded a second Michelin star in 2020.   
The Samuel is a one Michelin star restaurant located in an old historical villa from 1891 north of Copenhagen in beautiful Hellerup.
And a third Michelin-awarded restaurant north of Copenhagen is Den Røde Cottage. The restaurant is run with real enthusiasm by a young team of friends, the cozy 'Red Cottage' sits in a charming spot in a wooded park close to the sea. 
Hans Christian Andersen on the menu
Now Brian Mark Hansen can take a well-deserved rest on top of the victory in Bocuse d'Or. His winning menu was inspired by the fairytales of Hans Christian Andersen, and in many ways, the entire gastronomic scene in Denmark is one big fairytale.
About Wonderful Copenhagen
Wonderful Copenhagen © 2023