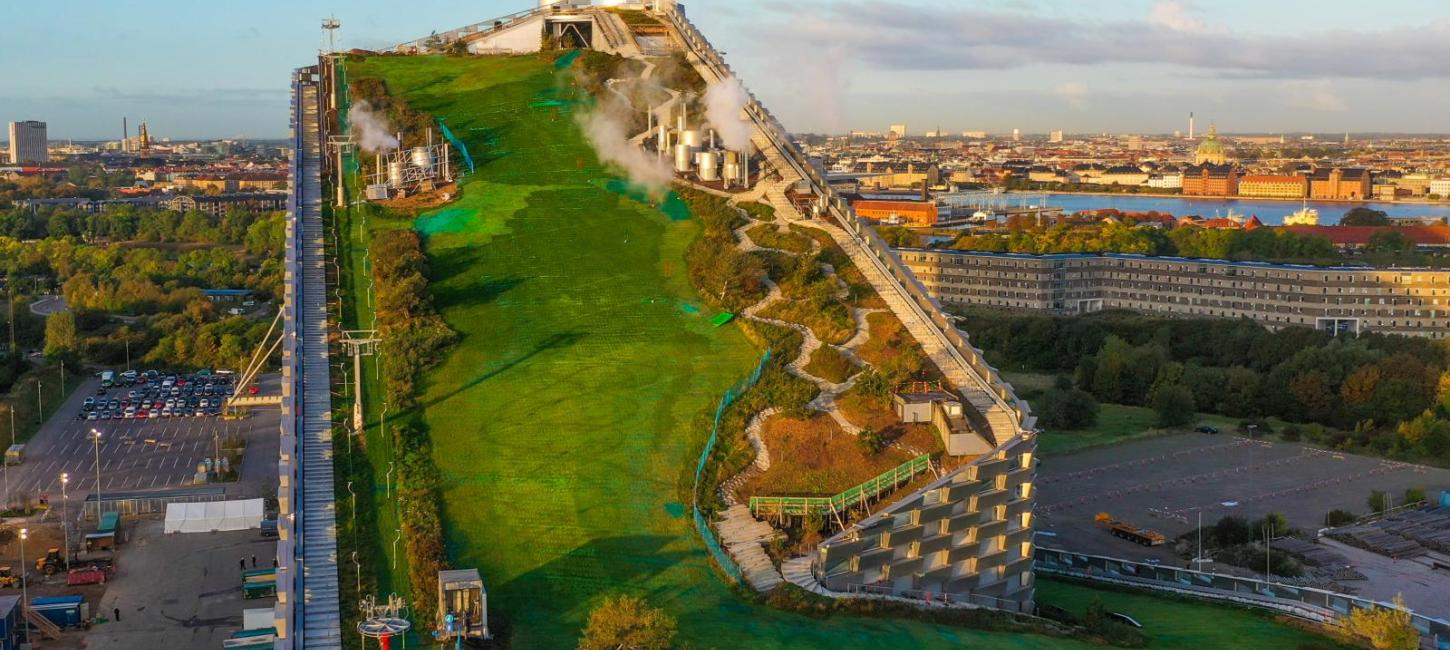 Architectural landmarks in Copenhagen
16.6.2022
Photo:
Astrid Maria Rasmussen
Architecture in Copenhagen includes multi-use spaces, ultra-modern upgrades on historical buildings, and structures that employ out of the box creative and playful solutions to solve distinctly tricky problems. 
There is a certain look and feel that characterises modern Danish buildings and it comes directly from Danish society. It relates closely to the country's democratic ideals: buildings are designed for people first and aim to make their everyday lives safer, healthier, and more enjoyable. They feature natural light, and sustainable energy systems and put the enjoyment of the environment as a high priority.  
That enjoyment is clear in the urban planning and architecture of Copenhagen as shaped by Danish architect and consultant Jan Gehl, who focused on improving the quality of urban life by reorientating streets to the needs of pedestrians and cyclists in the 1970s. It's easy to experience as a visitor – just stroll down Strøget, our long pedestrianised street, or rent a bike and cycle around the city.  
Unique to Denmark, the school of architecture is at the Royal Academy of Art, bringing more aesthetic attention to the study and development of the subject. It's another of the many reasons why our buildings look and feel so unique - modern and older ones alike - and why Copenhagen is voted World Capital of Architecture in 2023.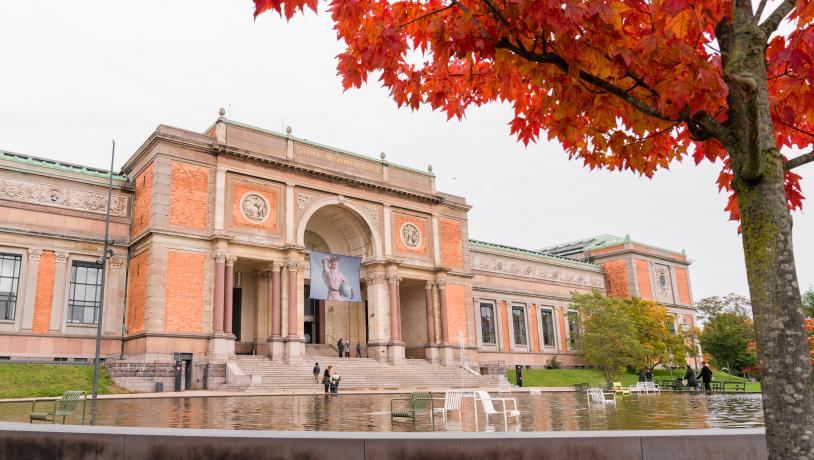 Photo:Daniel Rasmussen
Facts about architectural landmarks in Copenhagen
In 2023, Copenhagen is designated 'World Capital of Architecture' by UNESCO and the UIA (the International Union of Architects). The year aims to highlight the crucial role of architecture and culture in sustainable development for the benefit of future generations.
The city has a long-term ambition that no home should be more than 500 meters from a larger green space defined as an area over two hectares. 
546 km of cycle lanes have been constructed in Copenhagen and 17 biking and walking bridges connect different districts, as does an interconnected transport system, which includes metro, trains, electric busses and water busses.

Considered one of the most sustainable cities in the world, a vast majority of its hotel rooms are eco-certified.

More than 7,000 architects work in Denmark (source: Danish Association of Architects) – and 29 architecture practices operate out of Copenhagen.
Key local firms with global presence and international prizes won include; BIG – Bjarke Ingels Group, Henning Larsen Architects, C.F. Møller, Dorte Mandrup, Cobe, Lundgaard & Tranberg, 3XN, Vilhelm Lauritzen, Schmidt Hammer Lassen, Dissing & Weitling, and CEBRA.
On 2-6 July 2023, UIA's tri-annual World Congress is held at Bella Center Copenhagen. The event will focus on how architecture can be a key tool to reach the UN's 17 Sustainable Development Goals and is themed: 'Sustainable Futures – Leaving no one behind'. 
The World Capital of Architecture festivities in the city will continue throughout 2023 with multiple events, activities, exhibitions, open houses, and extra happenings taking place.
Architectural landmarks in Copenhagen
Take a look at the following ten iconic Copenhagen buildings and discover how playful, light-filled, healthy and people-focused architecture can be in Copenhagen.
Further information - architectural landmarks in Copenhagen
Press photos - architectural landmarks in Copenhagen
Other related press material
About Wonderful Copenhagen
Wonderful Copenhagen © 2023