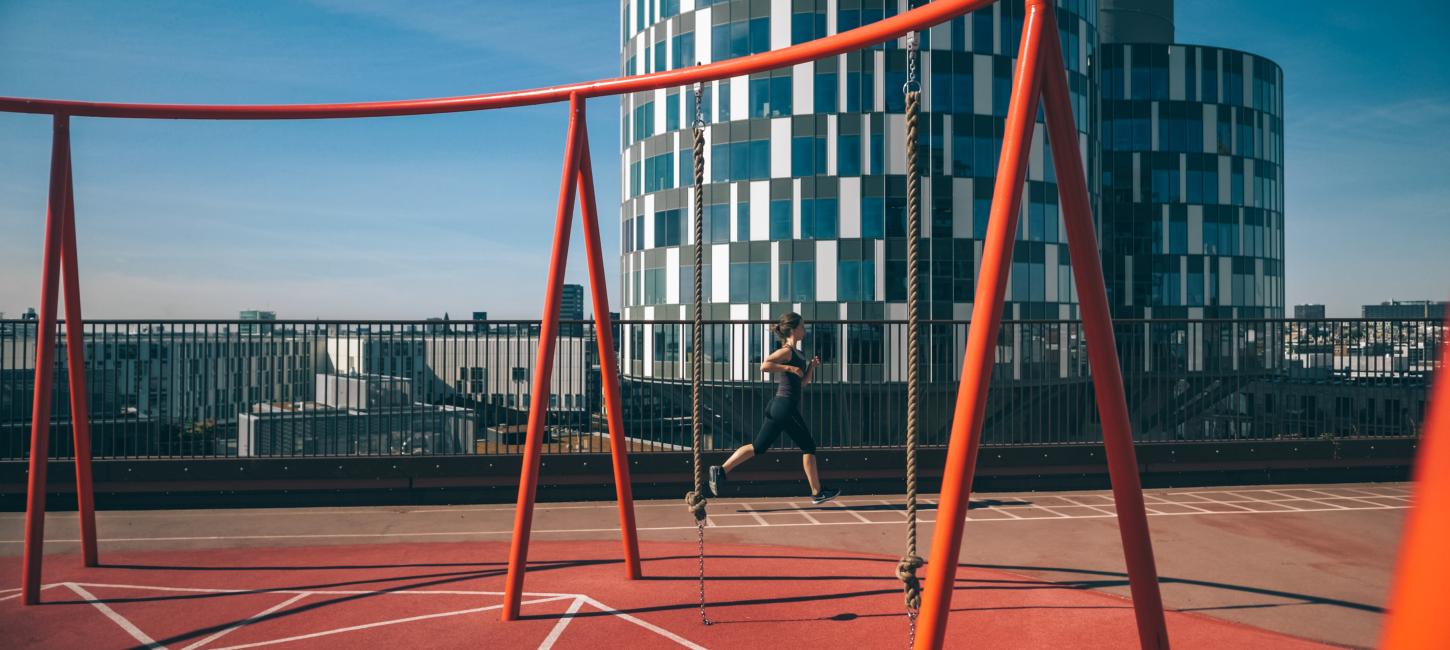 Sustainability and architecture in Copenhagen
16.6.2022
Get your crystal ball ready and start thinking like an architect. Which designs will stand the test of time? How can you create something with a legacy that has resonance in terms of how we will live in the future? Copenhagen's architects have a clear answer: sustainability is key.
Sustainability is in Danish architecture's DNA. Wind turbines power households throughout the Danish capital from their offshore positions; harbour water is used for energy-efficient air conditioning systems, and people are cycling around the city. The City of Copenhagen has a strong focus on sustainable design and green urban development, which its many ambitious projects and initiatives illustrate. Yet there is still plenty of work to do.
Today, the building and construction sector accounts for 40% of the world's CO₂ emissions. Pioneering work in Copenhagen, however, is setting a template for the future of global architecture, with strict building codes, future-proof urban planning and a requirement for green building methods across the city, plus energy-efficiency improvements in the city's existing building stock.  
In Copenhagen, sustainable architecture has followed a citizen-centric approach central to the city's development since the pioneering work of the likes of Jan Gehl in the 1970s, who drew attention to the human scale and put people at the heart of architecture. Danish architects also focus on low carbon materials, energy efficiency, life cycle, cultural change, circular economic thinking and reporting and transparency.  
In 2023, the UIA World Congress, held in tandem with Copenhagen holding the title of UNESCO World Capital of Architecture, will focus on sustainability and inclusivity in architecture and the urban environment under the heading 'Sustainable Futures – Leave no-one behind'. It's a natural fit for the city's architects, focused as they are on the sustainable, human-centred and democratic design. 
Copenhagen Convention Bureau has a strong sustainable travel focus within the meetings and congress area and a dedicated legacy lab ensuring that events of this type have tangible outcomes. The programme was awarded the GDS innovation award in 2021.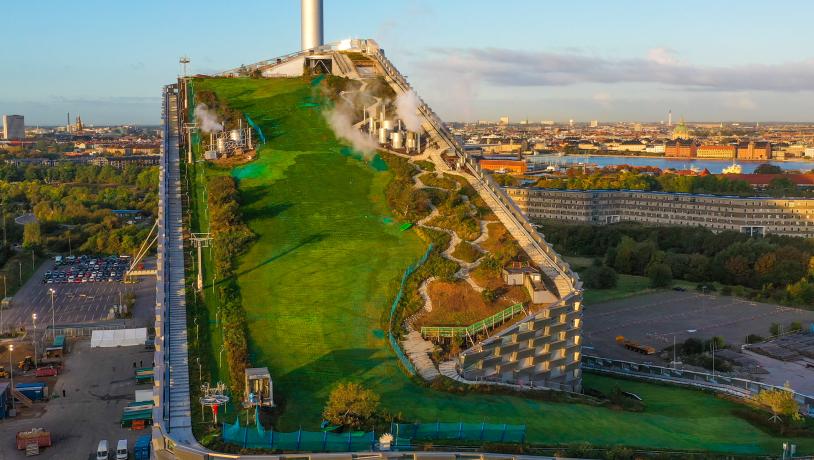 Photo:Astrid Maria Rasmussen
Facts: Sustainability and architecture in Copenhagen
Denmark aims to be the world's first country entirely independent of fossil fuels by 2050.  

A new district cooling system in Copenhagen takes cold water from the harbour and saves 70% of the energy vs traditional air-conditioning.  

Since 2005, one billion DKK have been invested in bike lanes and super cycle highways. 45% of Copenhageners bike to work or school every day.  

Cleaning the Copenhagen harbour has led to attractive urban areas with better quality of life, improved local business life, revenue generation and job creation. Today, the harbour is so clean that the locals swim in it. 

More than 70% of Copenhagen's hotels hold some form of eco-certificate.   

Copenhagen was voted the world's most sustainable city by TimeOut in 2021.  
Six examples of sustainable architecture in Copenhagen worth keeping an eye out for
Further information - sustainability and architecture in Copenhagen
Press photos - sustainability and architecture in Copenhagen
Other related press material