Sustainable events
Wonderful Copenhagen's ambition for 2030 is that tourism in Greater Copenhagen positively impacts local and global sustainable development.
Let us inspire you with sustainable initiatives for your event, and help us keep Copenhagen a green city for events and conferences.
6 tips for sustainable events
#1 

Sustainable catering
Have you considered a green menu? Go vegetarian - or even vegan. Let meat be an option for those who want it.  
#2 Exit-strategy
What happens with everything that is brought into the venue? Can you donate leftovers? Do you even need it in the first place?
#3 Communicate sustainability!
Make sustainability a natural part of your event. Include your participants, and let them know how they can contribute. 
#4 Travel sustainably
Encourage participants to travel sustainably to the conference and in between venues. Whenever possible promote public transport.
#5 Consider diversity
Have you thought about diversity at your event? Can you do anything to enhance gender distribution among speakers?
#6 Who is in charge?
Have an appointed employee in charge of enhancing sustainability.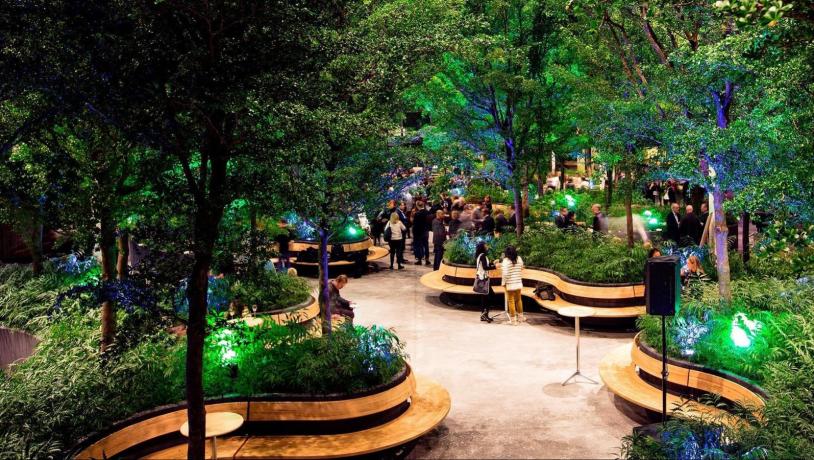 Crowne Plaza Copenhagen Towers
Copenhagen Sustainability Guide
Hosting your event or congress in Copenhagen can bring you closer to sustainable solutions and meetings. That is why we have created this guide. To help you get started in planning a more sustainable event in Copenhagen.
Transportation
There are lots of easy and convenient opportunities for sustainable transportation in Copenhagen!
Go by train
In 2019, a new metro line is launched in Copenhagen, making the city more interconnected than ever before. Going by train has never been more easy! In less than 15 minutes, the metro will take you directly from city center to the airport.
The city of biking
Encourage your participants to go by bike. Copenhagen is the world's most bike-friendly city. Most Copenhageners commute daily by bike and consider it the fastest way to get around the city. 
Flight compensation
Avoiding to fly is the best way of reducing emissions from transportation. Encourage your participants to minimise their distances flown or to fly directly to the destination without layovers. Additionally, many flight operators allow passengers to compensate by offsetting carbon emissions. 
Food & Waste
Recycling is the key to a sustainable set up!
Your food
Go veggie
Choosing vegetarian - or even vegan - menus is an easy way of reducing Co2 emission with minimum effort. 
Choose local
Make your catering even more sustainable by choosing locally produced food, coffee & beverages. Also consider buying fairtrade and organic where appropriate.
Food waste 
Avoid food waste, for instance by donating left overs to local shelters or charity organizations.  
Water supply
Drink it from the tap - Denmark has some of the worlds cleanest tap water. Provide your guests with water in jugs or reusable glass bottles.
Your waste
Plastic is not fantastic
Replacing any plastic drinking vessels and plates with reusable tableware will reduce your plastic consumption significantly.
Reusable materials
Many materials used during events are easy to reuse. Recollect your displays, banners & name tags for next time, and save both time, money and ressources.
Waste separation
Most of your participants will be glad to contribute. Make it easy and convenient for them to sort their waste during the event.
Location
Pick a venue that is conveniently located. Is all venues and events close to where your participants will be staying? Provide your participants with information on public transport, bike rentals - or simply suggest a walk-n-talk!
Environmental strategy
Does your chosen venue have an environmental strategy and clear environmental objectives? More importantly - does it have the means to achieve them?
Energy and resources
Does the company possess plants for the use of renewable energy, such as solar plants, wind energy, bio-fuels or soil heating? Are low energy bulbs used wherever possible?
Sustainable consumption
Is recycling and eco-friendliness at heart of your chosen venue? Do they collect rainwater? Are detergents, soap, toilet paper and other products eco-labeled? Even the smallest initiatives can contribute to great environmental improvements.
Tourism for good
Our strategy 'Tourism for Good' is an invitation to a journey towards sustainable tourism. Wonderful Copenhagen's ambition for 2030 is that tourism in Greater Copenhagen positively impacts local and global sustainable development.
The strategy consists of a guiding long-term ambition for Greater ­Copenhagen with four focus areas that prioritise our efforts in 2018–2021.
Case: Tomorrow's urban travel 2018
Tomorrow's Urban Travel 2018 in Copenhagen had ambitious ideas for making conferences more eco-friendly. Check out their 9 initiatives for making the conference sustainable.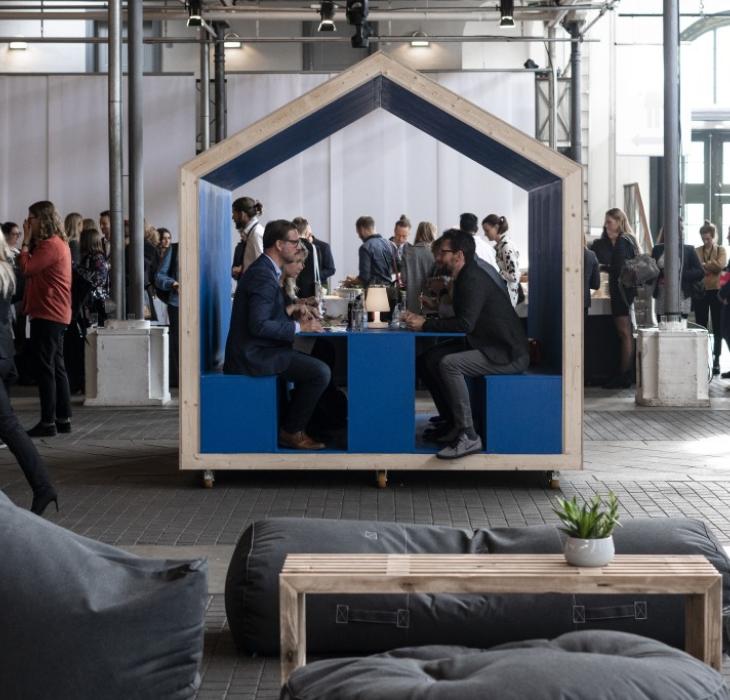 Photo:
Wonderful Copenhagen
&
Wonderful Copenhagen
Trends, challenges and opportunities in urban travelling.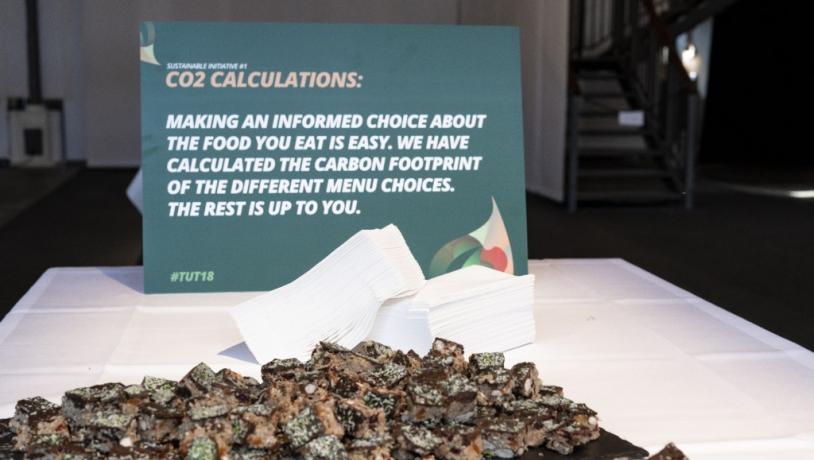 1. CO2 calculations on the food
Food is a major overlooked source of carbon emissions. Especially meat production is a big contributor to global warming. TUT calculated the CO2 emission on the different food choices and showed the results. Then participants could make up their mind about what to eat.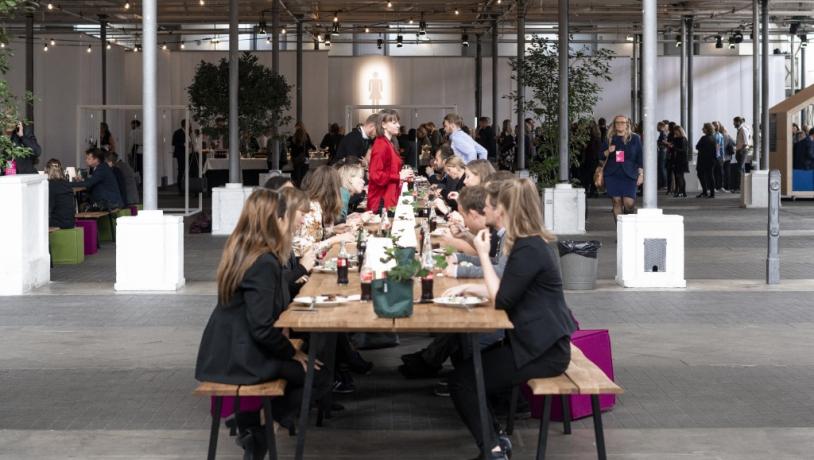 2. No food left behind
Participants role in preventing food waste, at the conference, was to eat up. Any leftovers in the kitchen were given to the local Café Dugnad that employs and caters for local socially vulnerable people.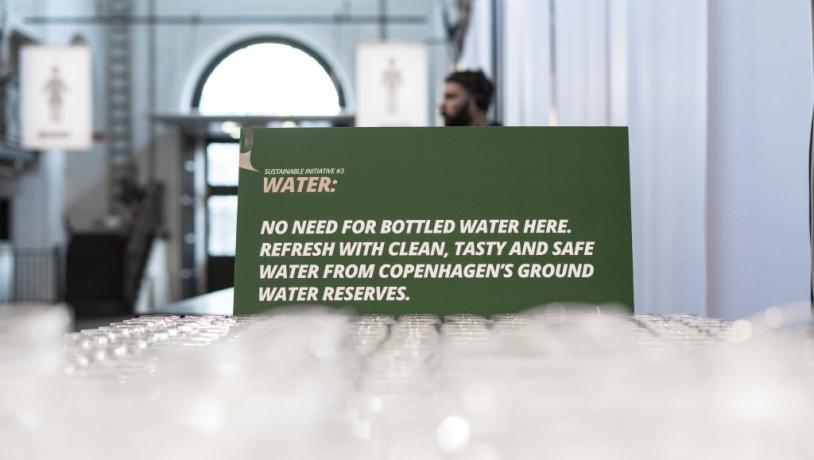 3. No bottled water
There were no water in fancy plastic or glass bottles at the conference. Participants could drink the clean, safe and tasty tap water that Copenhagen provides, and preferably bring their favorite reusable bottle from home.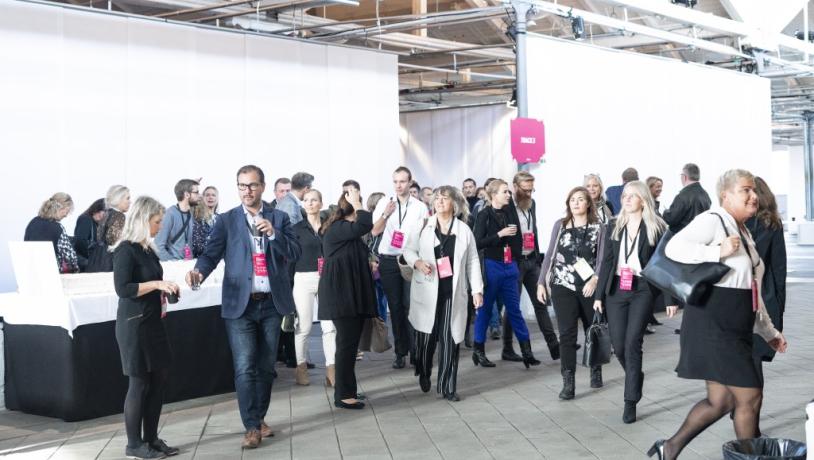 4. No printing, no handouts, no goodie bags
There were no printed programmes (except on the nametags), participants list or other paper waste. All essential information was sent to participants digitally.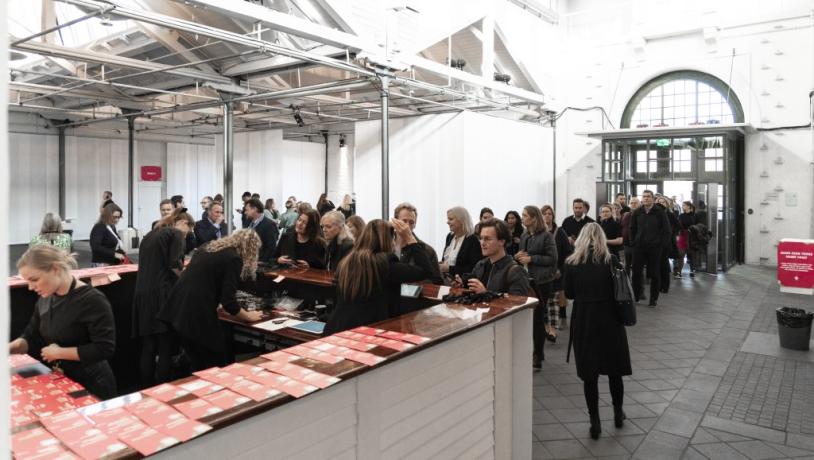 5. Hand over those name tags
Participants could bring their nametag home as a souvenir. But if they had no use for it, it was handed in at the end of the day and re-used for another event.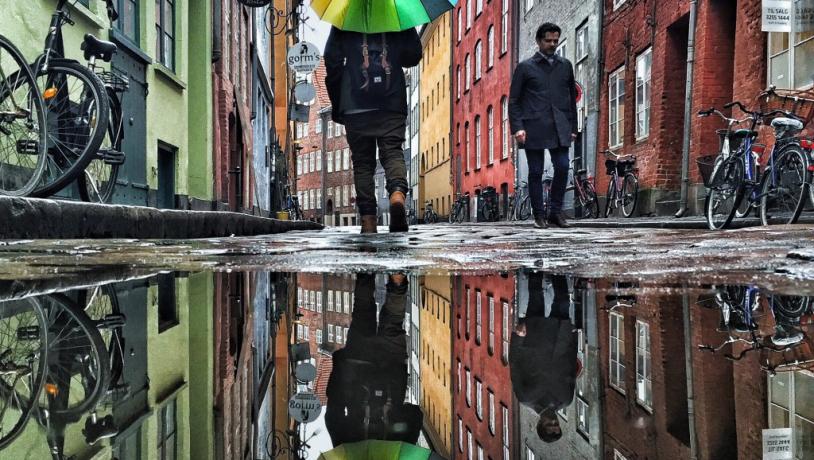 Thomas Høyrup Christensen
6. Rain is not always bad

No need to be sad on a rainy day. The event location Øksnehallen has a system, that uses the rainwater from the roof to flush toilets. Don't worry - even if it didn't rain participants were stil able to flush.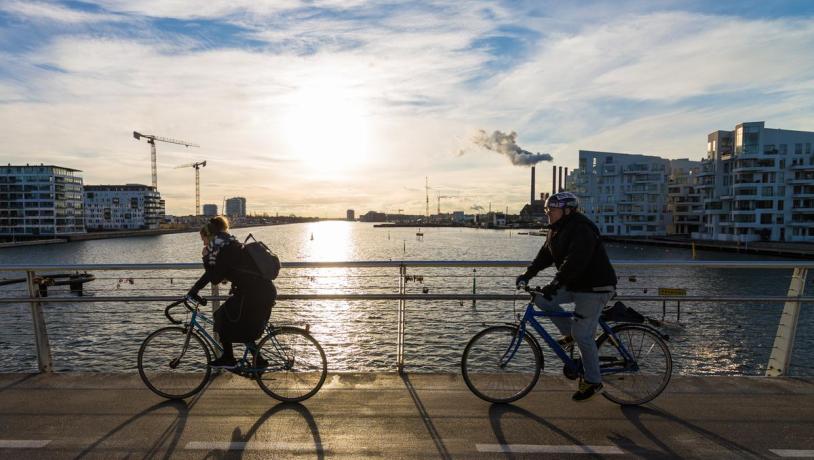 7. Leave the car at home
TUT had chosen an event location centrally located for public transportation. Copenhagen's central station was in only five minutes walking distance. From there you can go almost anywhere, including 13 mins to the airport. Shared electric city bikes were available just outside the venue.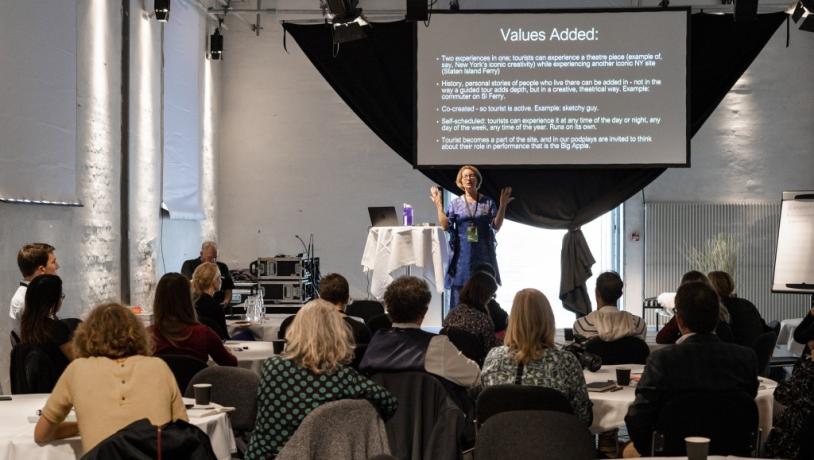 8. CO2 offsetting speaker's flights
You do not have to compromise on the quality of speakers, even though that means flying them around the globe for you. The carbon emissions from those flights are about the same as three average Danish citizens emissions in one year. TUT compensated for this, by supporting a Gold Standard certified UN carbon reducing project.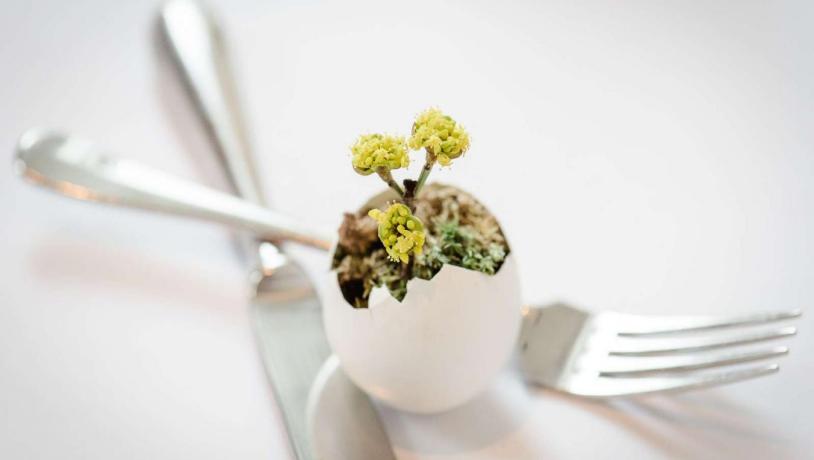 9. Don't panic, it's organic
Or at least most of it. Besides being delicious, almost all the vegetables and herbs, the bread, the butter and the cheese served at Tomorrow's Urban Travel were organic. They were not there with the meat yet – maybe next year.