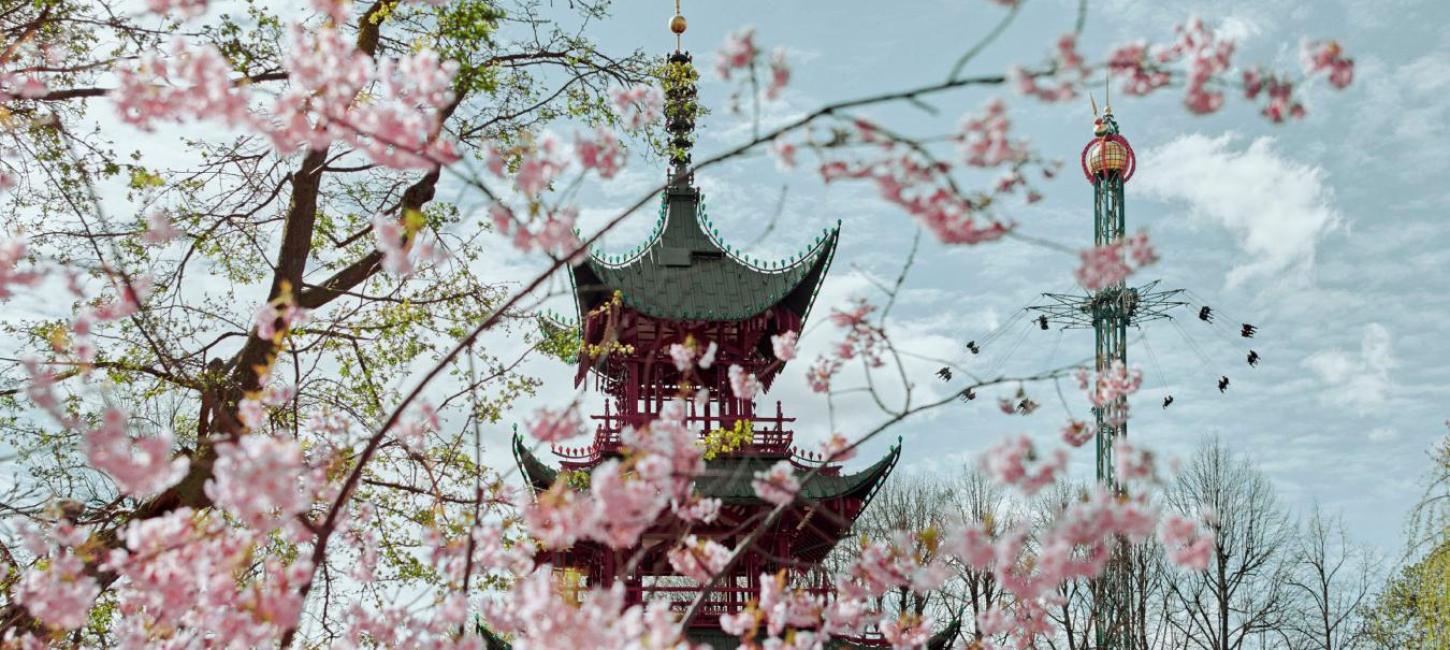 Tivoli Gardens in Copenhagen, Denmark opens two pop-up Michelin restaurants – one is from Faroe Islands
23.2.2021
The popular amusement park, Tivoli Gardens in Copenhagen Denmark is happy to announce that two pop-up Michelin restaurants will open in the Japanese Tower this summer of 2021.
One of the restaurants is from Faroe Islands and is called KOKS. KOKS will open in Tivoli from mid-July until the end of August and has not one but two of the prestige Michelin stars and has made Faroe Islands one of the most popular places to enjoy gastronomy of the highest quality. The owner of KOKS, Johannes Jensen is looking forward to opening his pop-up in Tivoli Gardens:
When KOKS is opening in Tivoli, the pop-up will be more simple, more humble and cheaper. But we are of course including the same organic ingredients, creative techniques and attention to detail which has made KOKS one of the best food experiences in the Nordic countries.
The many experiences of Danish gastronomy continue
In the past ten years Denmark has been a nation that is known for its many culinary experiences and more and more restaurants are earning the prestige Michelin stars. People from around the world are visiting the country to experience its wide range of gastronomy. The gastronomy adventure in Denmark continues when the two pop-up Michelin restaurants open this summer in Tivoli Gardens where you can enjoy delicious meals with high quality ingredients and a taste of the Nordic.
Tivoli Gardens is looking forward to welcoming you to a great experience of delicious affordable meals of high quality in an atmosphere of blooming flowers, birds chirping and joyful screams from the rollercoasters.    
The CEO of Tivoli Gardens, Susanne Mørch Koch says:
We are very proud of this partnership with two of the best and most modern restaurants in the Nordic. We know that guests from other countries and in Denmark are willing to travel far for the experience of unique gastronomy. With this partnership not only do these restaurants think in a new way, but Tivoli is also paving the way of modern and sublime food experiences.
Some facts about the two restaurants
AOC
The restaurant AOC is run by Christian Aarø and Søren Selin - a strong duet who since 2015 has had two Michelin stars. AOC is known for its Nordic kitchen with the highest quality of food whether its lobster and oysters or lamb and fresh vegetables - and most likely with a side of caviar and truffles. The wine is carefully collected by Christian Aarø who's also president of Danish Sommelier Union. AOC is therefore known for its combination of wine and food. Visit their website for more information. 
KOKS 
KOKS has put Faroe Islands on the culinary world map with its unique kitchen which is inspired by the Faroese's strong food traditions. These traditions involve fermentation and salting of everything from fish to lamb and whale meat. This way of cooking gives very strong and special experiences of flavor which KOKS conveys in a pretty and modern way. The owner, Johannes Jensen has been one of the talented people who has lifted the gastronomy level. You can read much more about this unique restaurant on their website.