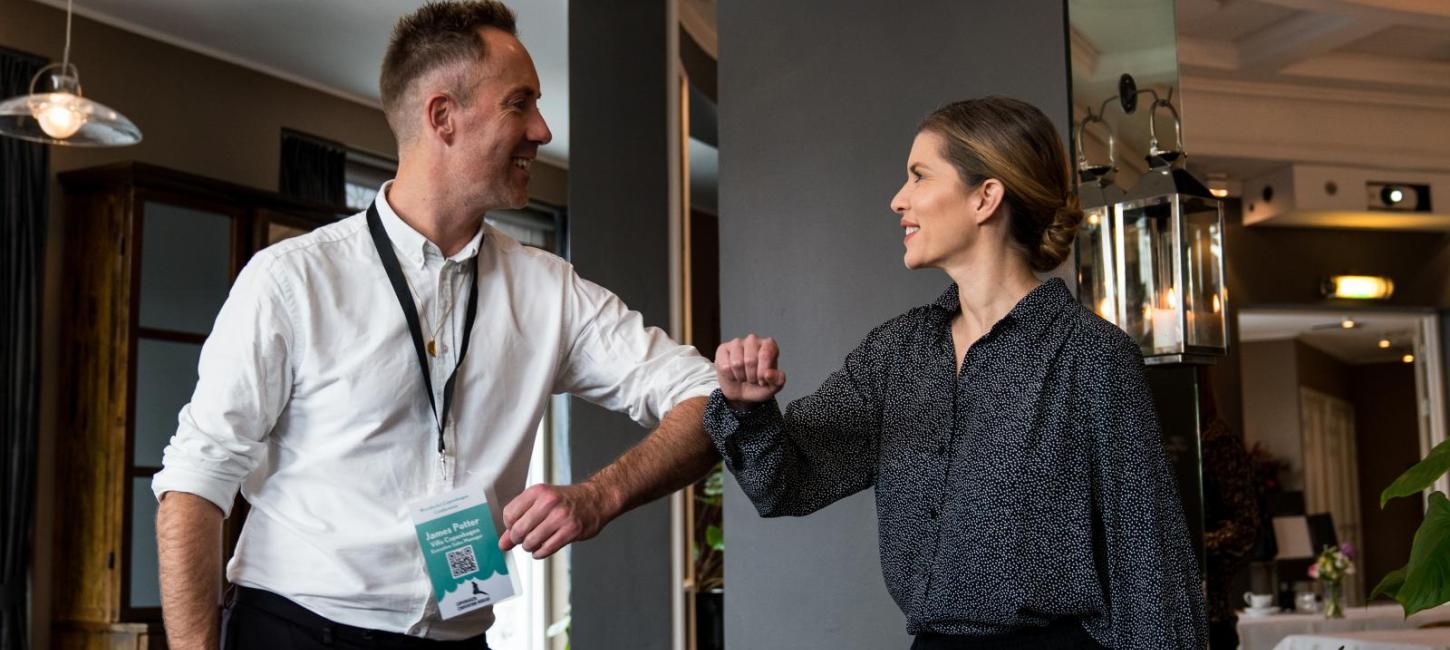 EULAR European Congress of Rheumatology returns to Copenhagen in 2022
22.4.2021
Author:
Anne Marie Barsøe (on leave of absence)
Copenhagen welcomes back the EULAR European Congress of Rheumatology in 2022, as the association marks its achievements and 75th anniversary in the city where it all began
On 1st – 4th June 2022, the EULAR European Congress of Rheumatology returns to Copenhagen to stage its annual event and celebrate 75th anniversary. As a leading critical forum for education and knowledge exchange as well as research innovation, networking and fostering friendships, the international association plans to create an outstanding event in the world of rheumatology.
The return to Copenhagen is not coincidental. EULAR was born in the Danish capital back in 1947 and most recently held its congress here in 2009. And ever since, the local Convention Bureau and Bella Center Copenhagen have worked on resuming the event. 
Ms. Kit Lykketoft, Director of the Copenhagen Convention Bureau, said:
"We are thrilled to welcome back EULAR congress back to Copenhagen for its 75th anniversary. This is where it all began in 1947. And this is where delegates can look forward to not only great knowledge sharing and celebrating medical advances in their field, but also to visiting a city, that takes great pride in fostering strategic partnerships across the entire meetings eco-system, offers  excellent hotel and meeting facilities, and a great gastro scene."
About the reasons for returning to Copenhagen in 2022, Prof. Iain McInnes, EULAR President, said:
"EULAR is delighted to return to the city in which our organisation first gathered – in the 75 years since, we have grown to become a leading global organisation representing people with RMDs, advocating on their behalf, innovating, educating and seeking to transform lives. The Congress in 2022 will further these ambitions, as we gather once again in Copenhagen to share the latest research and finest education, and most importantly friendship."
Participants of EULAR 2022 are expected to comprise prominent physicians and scientists, patients of all ages with their families, as well as health professionals and representatives of the health care industry and commercial companies worldwide. All of whom can look forward to a wide selection of networking opportunities and knowledge exchange, disseminating the latest progress in EULAR activities, and celebrating the extraordinary advances made within the field of rheumatology. 
EULAR will take place at one of Northern Europe's largest congress venues, Bella Center Copenhagen, which in 2021 is launching a brand-new multifunctional hall to its already top-modern facilities.
Watch the video on EULAR 2022 in Copenhagen below:
TO THE EDITOR

Fast facts
•        The European Alliance of Associations for Rheumatology (EULAR) represents the patient, health professional, and scientific societies of rheumatology of all the European nations. It endeavors to stimulate, promote, and support research, prevention, treatment and rehabilitation of rheumatic and musculoskeletal diseases.
•        The EULAR European Congress of Rheumatology is the largest of its kind in rheumatology in Europe. In 2019, the congress attracted over 14,500 participants.
•        Copenhagen is repeatedly listed in the Top 15 most popular congress cities of the world (ICCA ranking).
•        The Danish capital is known as a frontrunner within sustainable solutions and legacy work, for its strong intellectual capital, and for being a safe, efficient, accessible and informal destination.
 
For further information
More on congresses in Copenhagen and the local Copenhagen CVB at: copenhagencvb.com

Your local press contact is: Anne Marie Barsøe, Press & PR Manager – Business Events at Wonderful Copenhagen, amb@woco.dk

Your EULAR contact is: Lissette Gonzalez, Communications Manager, communications@eular.org

The Copenhagen Media Center is available here (terms & conditions for the use of images, creditation, etc., apply)

Follow & share information about Copenhagen on LinkedIn and Twitter

#Copenhagen
#EULAR2022
#eventprofs