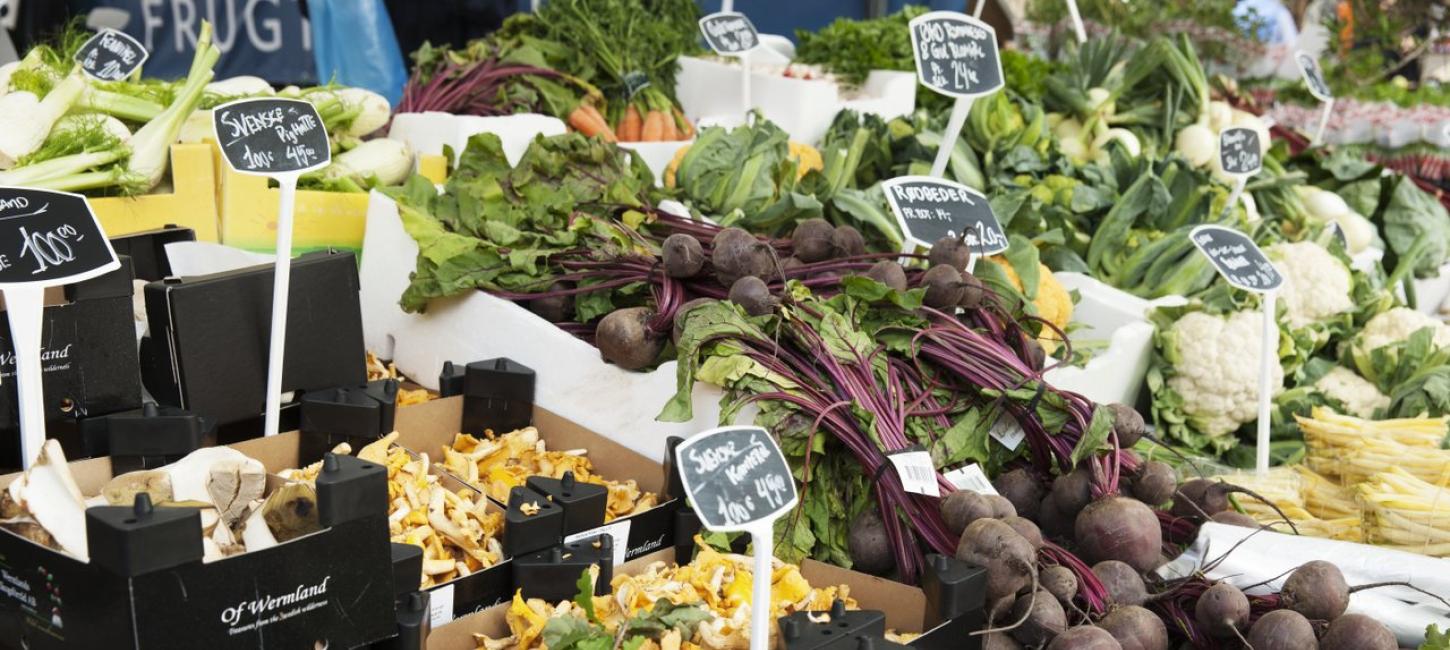 Explore cases within the Danish food cluster strongholds
Bio Resources & Food in Greater Copenhagen
Denmark is a frontrunner in innovative, sustainable and effective food production and the Danish food cluster is known worldwide for its many strongholds within research, production and gastronomy.
As part of the Ministry for Higher Educataion and Science's 14 new business Clusters, the Food and Bio Cluster has been established. The business and technology area Food and Bioresources covers the supply and value chain from primary production to processing and distribution of food to value creation via biological residual and side streams as well as environmentally and climate-friendly alternatives within, among other things, biogas, materials, chemicals and feed. 
Research in bioresources and food
Food research in Greater Copenhagen (and Denmark) is a broad category covering a whole range of world-leading specialities, making Copenhagen one of the strongest European environments for food research. Research has especially been driven by the development of high-value foods, enzymes and food safety:
The gastronomy scene in Copenhagen is booming and well-known for its new Nordic kitchen and many Michelin stars:
The new Nordic kitchen: The New Nordic kitchen has gained international appeal around the world and today the kitchen is highly praised internationally. The New Nordic kitchen is characterised by its uniquely Nordic identity among the world's greatest cuisines and by its commitment to organic, sustainable and local products.

Michelin stars: Guide Michelin Nordic Cities 2020 has awarded a total of 23 stars to 16 restaurants in Copenhagen.
Returning meetings on food in Copenhagen
Copenhagen has several returning events on food and gastronomy. Below are a few examples:
Copenhagen Cooking: A ten-day celebration Copenhagens food scene and Denmark as a country of good food.
World Food Summit - Better food for more people: Hosted by the Danish Minister for Environment and Food the World Food Summit has been held in Copenhagen since 2016. The purpose of the summit is to push towards the development of a healthy and sustainable food system for people and planet.
The MAD Symposium: A two-day symposium hosted by the organization MAD (the Danish word for 'food'). The symposium runs on a bi-annual basis in Copenhagen.
About Wonderful Copenhagen
Wonderful Copenhagen © 2023