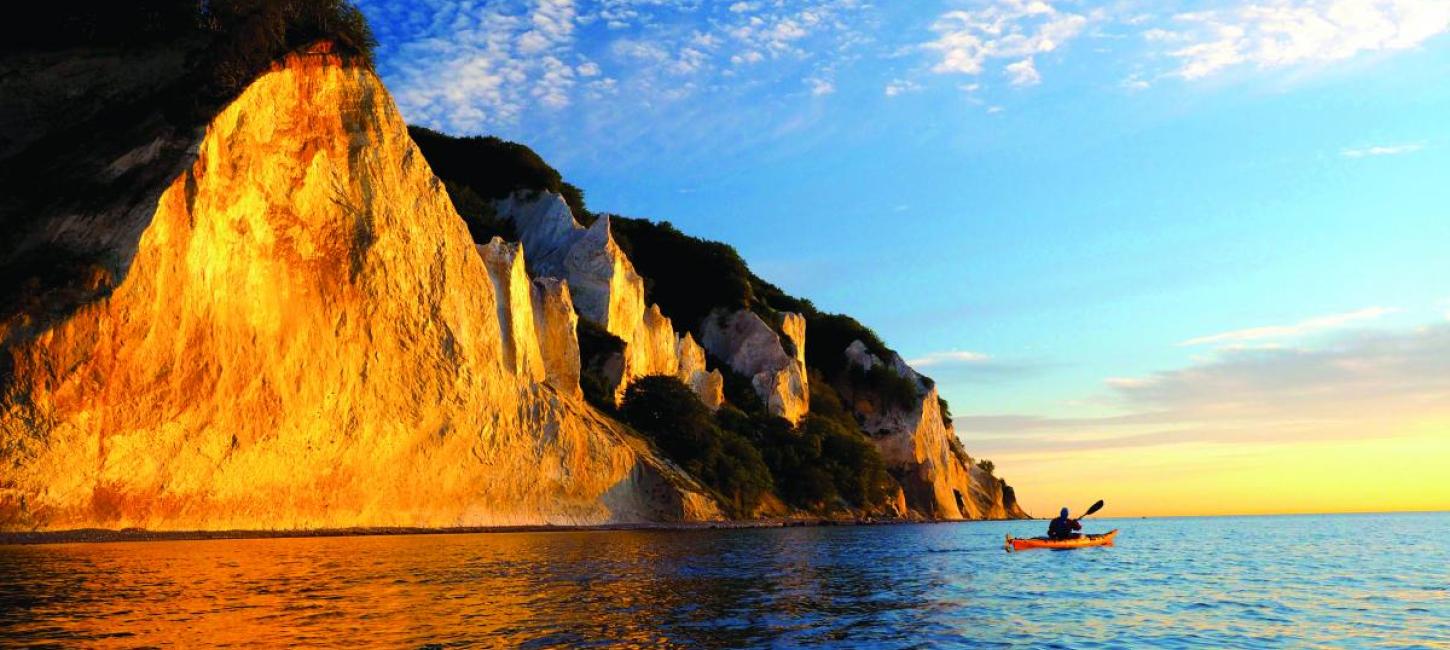 Meetings & Incentives in South Coast Denmark - Stjernemøder
Imagine a coastline with steep cliffs, flat shoreline meadows and coast as far as the eye can see. 
With unequalled nature experiences and a jet black starry sky. Add a coloured brush of Danish history and the sound of some of Denmark's finest shopping towns, complemented by first class standards of both venues and restaurants – welcome to Copenhagen Sout Coast and Countryside.
A nature-rich and varied part of Zealand and fascinating Møn – only one hour from Copenhagen.
Let your next incentive, social arrangement, congress or business event begin here.
We are closer than you think
Copenhagen South Coast & Countryside is actually only about an hour drive from Copenhagen Airport - and transferring is both easy and effective, with a wealth of transportation services. Enjoy the piqtureesque countryside enroute and make the transport a part of your experience. 
Stjernemøder is a network of professional meeting venues in South Coast Denmark.
You can also have a look at their website to see the venues, however this is only in danish at the moment. 
About Wonderful Copenhagen
Wonderful Copenhagen © 2023