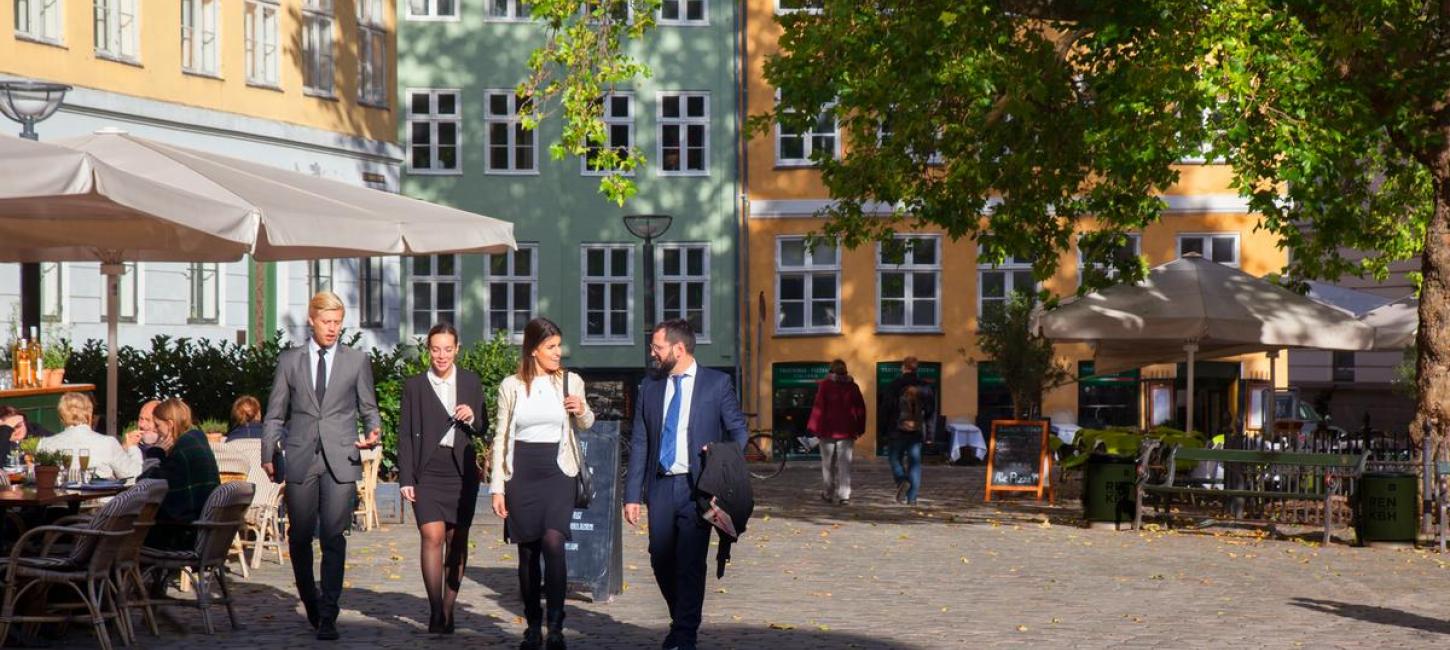 Copenhagen Convention Bureau
Copenhagen Convention Bureau is the official convention bureau of the greater Copenhagen area. We coorporate closely with our extensive network of partners and together we offer all the support you need to ensure a successful congresses, events, meetings and incentives in Copenhagen
About Copenhagen Convention Bureau
We are a non-profit organization and all our services offered to international associations and event planners are free of charge. Copenhagen Convention Bureau was established more than 20 years ago as an independent public-private partnership between the City of Copenhagen, the Capital Region of Greater Copenhagen and the local meeting industry in Copenhagen.
Information and advice concerning meeting facilities, accommodation, transportation, social activities, teambuilding, incentives etc.
 
Introduction to local service providers in Copenhagen.
 
Introduction to local industry and government contacts.
 
Assistance with the appointment of a Professional Congress Organiser (PCO), Destination Management Company (DMC) or other service providers.
 
Access to promotional materials including videos, images, and brochures about Copenhagen.
 
Facilitation of site inspections and fam trips in Copenhagen.
 
Reservation of hotel allotment for your event.
 
Production of bid books and PowerPoint presentations.
 
Free publishing of your conference at our online congress calendar.
 
Complimentary visitor guides for delegates.
We coorporate closely with our extensive network of professional partners and together we offer all the support you need to ensure a successful event.
Please contact us at cvb@woco.dk or call +45 3325 7400 if you need free professional advice.
Get started with your planning
We are highly experienced in assisting with the planning of all types of events. Read more and find all the information and support you need. Do not hesitate to reach out! 
Networks, partnerships & alliances
We coorporate closely with our extensive network of professional partners and together we offer all the support you need to ensure a successful congress or business event