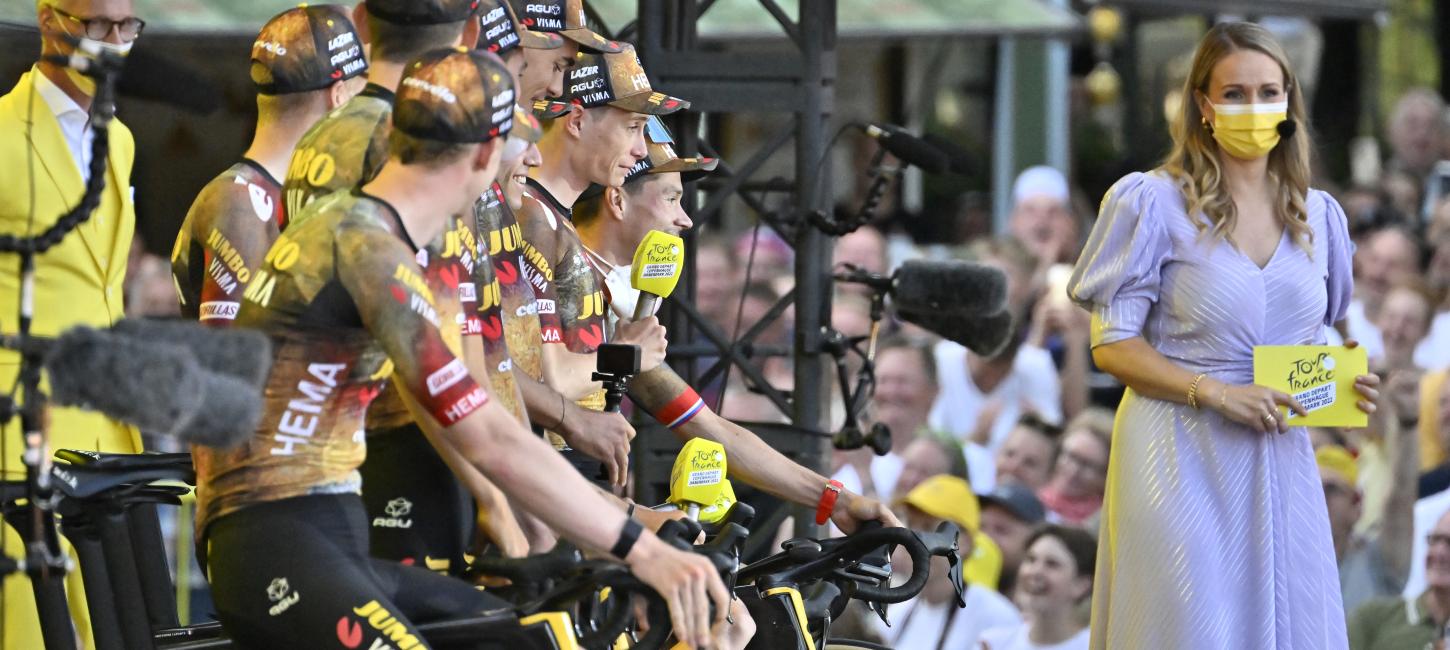 Tour de France is not over: Celebrate Jonas Vingegaard in Copenhagen and ride your own Grand Départ
25.7.2022
Photo:
Lars Moeller / Grand Depart Copenhagen 2022
Join Jonas Vingegaard in Copenhagen on Wednesday 27th of July at Rådhuspladsen and in the Tivoli Gardens. The Danish Tour de France winner will celebrate his victory in the city of this year's Grand Départ - the most bicycle-friendly city in the world. 
Where to celebrate Jonas Vingegaard in Copenhagen on Wednesday the 27th of July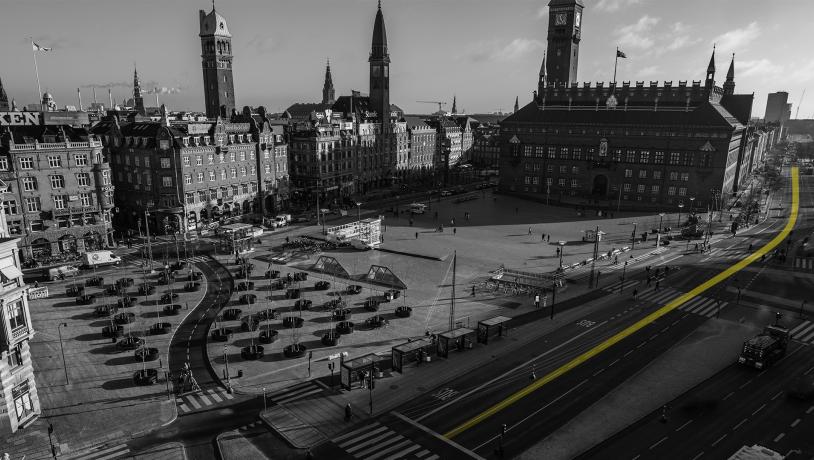 Rådhuspladsen (City Hall Square) at 13:00 CET
Everyone is invited to the official celebration of Jonas Vingegaard in Copenhagen on Wednesday, 27 July. He will arrive at Rådhuspladsen - Copenhagen's City Hall Square, the same square which marked the finish line of the Grand Depart route in Copenhagen – at 13:00. At 13.20 there will be a speech by the Mayor of Copenhagen, Sophie Hæstorp Andersen, and then Vingegaard will step out on the City Hall's balcony at 13:45. 
"Tour de France 2022 started with a celebration along the wet streets of the most bicycle-friendly city in the world – Copenhagen – and the circle is now completed. The memories of over half a million people in our streets. The fascinating pictures, from the windy rides on the Storebælt's bridge to the climbs on the Alps and the Pyrenees. Jonas Vingegaard hasn't shown just will and personal strength, but also team spirit and sportive nobility. This Tour De France has shown everything we want to be known for as a cycling city and a cycling nation. It almost can't get any better." writes Copenhagen's Mayor Sophie Hæstorp Andersen in a LinkedIn post. For press accreditation or questions, please contact Copenhagen Municipality's Communication Consultant Mette Marie Bisgaard, tel. 2484 9624.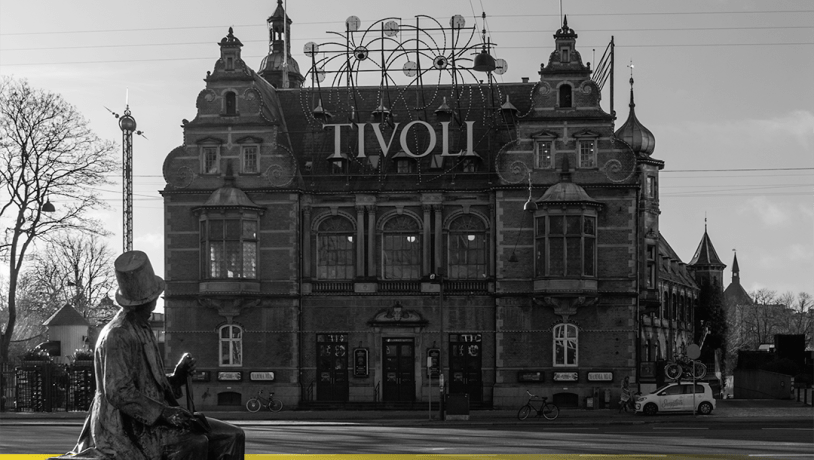 Tivoli Gardens at 16:00 CET 
Both locals and travellers can also pay tribute to Jonas Vingegaard and this year's Tour de France Danish riders at Tivoli Gardens. The second oldest amusement park in the world is located in the heart of Copenhagen. This is where the team presentations took place on 29 June 2022. On Plænen, Jonas Vingegaard's victory as well as the overall best Danish Tour de France performance ever will be celebrated. The festive programme includes both interviews with the riders, as well as live performances. A normal entrance ticket to Tivoli Gardens is required to access the show, and access is on a first-come-first-served basis. 10% of entrance fees will be donated to charities Børns Vilkår and Børnetelefonen. It will be possible to arrange interviews with the Danish cyclists. Contact Tivoli's press manager Torben Plank for more information: +45 2223 7440, tpl@tivoli.dk. 
Taste Jonas Vingegaard's mother in law's Tour de France cake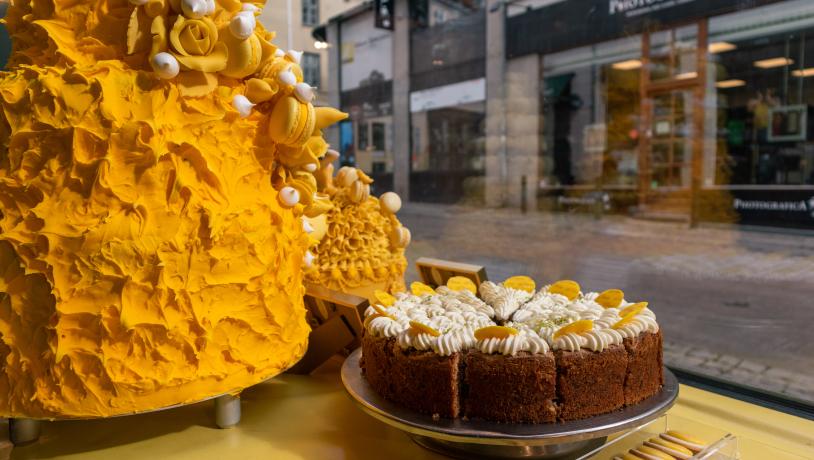 Photo:Giuseppe Liverino
The Danish Tour de France-winner Jonas Vingegaard's mother-in-law Rosa Kildahl is an avid baker and former participant in the Great Danish Bake Off, Den Store Bagedyst. She has revealed that Jonas Vingegaard only likes to eat her special carrot cake, and now it's possible for everyone to taste it. For a limited time, Copenhagen's oldest patisserie, Conditori La Glace offers Rosa's carrot cake on their menu.
It is called 'Mother-in-law's dream' – a Danish saying of affection usually about a charming son-in-law. It is the first time La Glace, which dates back to 1870, serve carrot cake, and this version is based on the original recipe from Vingegaard's mother-in-law. It has almonds, carrots and hazelnuts in it with a touch of chilli, and the cheese topping is lime and vanilla.
For the rest of the year, the patisserie also sells Tour de France-coloured macarons as a tribute to Tour de France – the yellow ones are with mango, the green ones are with mint and the polka dotted ones have the Danish dessert speciality 'rødgrød med fløde'-taste (red pudding with cream).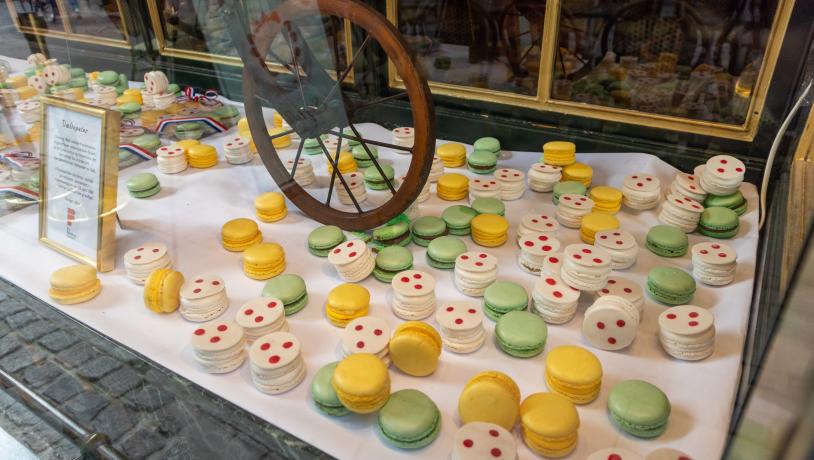 Photo:Giuseppe Liverino
Tour de France is not over: Ride your own Grand Départ in Copenhagen
Copenhagen is known as the world's most bicycle-friendly city. With bicycle infrastructure including over 500 km of curb-separated bicycle lanes, car-free bike bridges, and bicycle rental available at most hotels in the city or through the city's bike-sharing service, it's easy to ride your own Tour de France Grand Départ in Copenhagen at a safe, leisure pace. The Copenhagen Grand Départ route is 13 km, with several stop opportunities underway. Find the map and the GPX file from the route at this link, and read more about what to experience along the route below.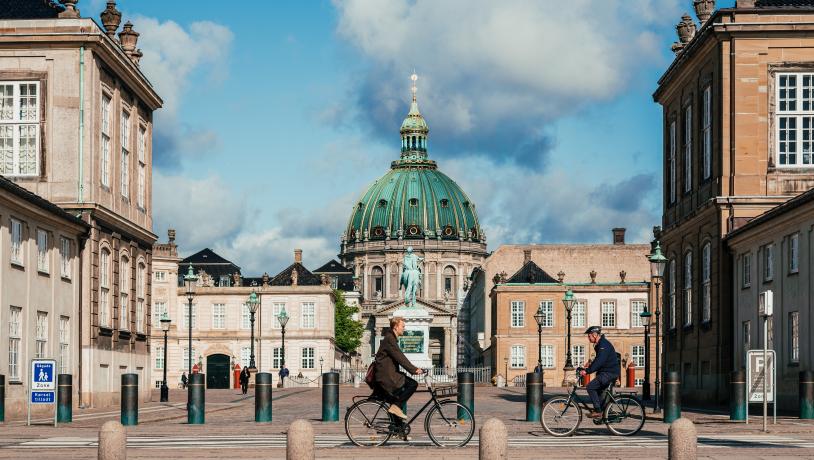 Photo:VisitCopenhagen
Experiences along the Tour de France route in Copenhagen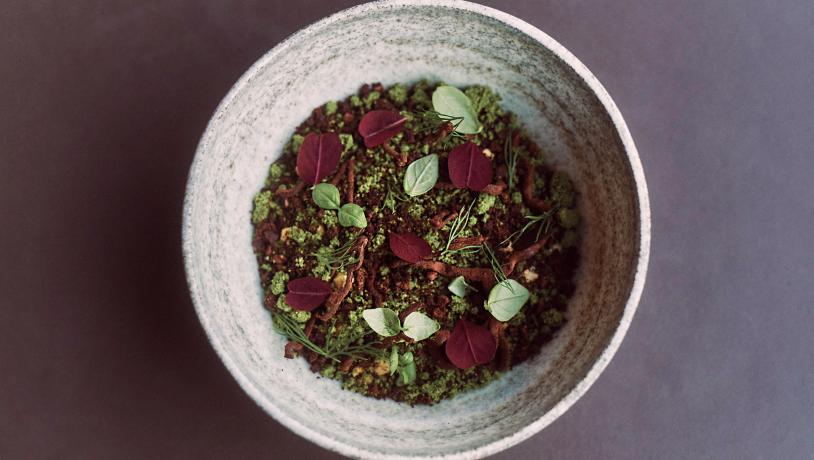 Photo:Christoffer Rosenfeldt
Where to eat and drink along the Tour de France Grand Départ route
Copenhagen has been home to the world's best restaurants for two years in a row. Find a list of food experiences along the Tour de France Grand Départ route below.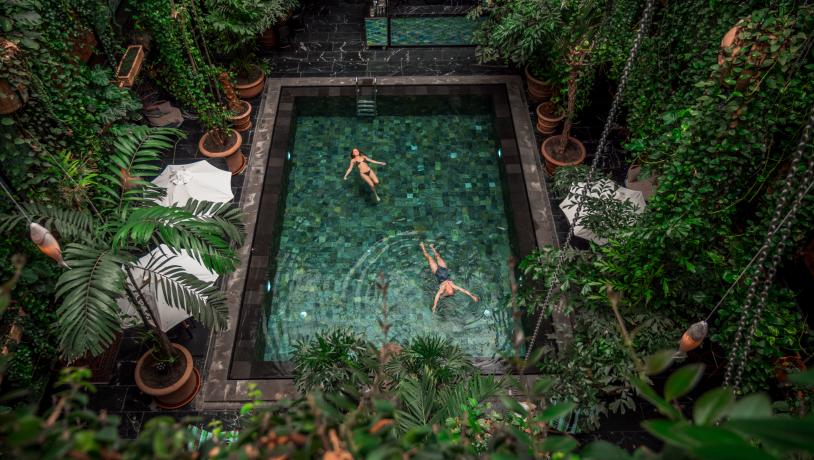 Photo:Daniel Rasmussen
Where to stay along Copenhagen's Tour de France route
Press photos
Download a selection of pictures related to cycling in Copenhagen. Press photos - Bike city. The photographer must be credited.
Other related press material
About Wonderful Copenhagen
Wonderful Copenhagen © 2023