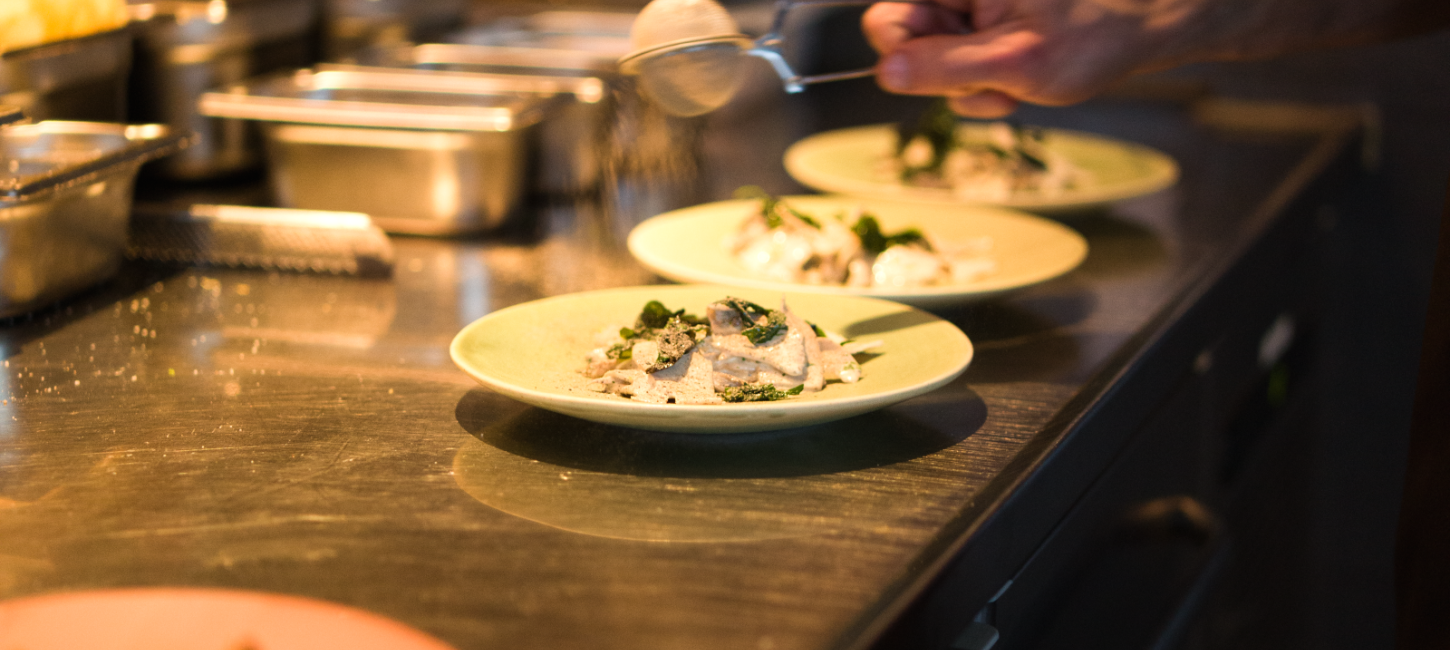 Topicàl - Copenhagen's new vegetable focused Italian restaurant
13.4.2023
In the former space of the Michelin-starred restaurant Relæ, the new restaurant Topicàl introduces brand new ambitions opening a modern, plant-based Mediterranean kitchen adding a colourful nuance to the Post-New Nordic scene in Copenhagen.
Introducing Topicàl - a new restaurant bringing a fresh perspective to the culinary scene. With a focus on modern Mediterranean cuisine from Naples and an emphasis on high-quality, Danish vegetables, Topicàl is setting a new colorful tone on the Post-New Nordic culinary scene of Copenhagen.
A tasting menu accessible to everyone
Located in the space formerly hosting the Michelin-starred Relæ, Topicàl offers a unique dining experience inspired by the Southern European flavours. The Relæ framework was built in the post-financial crisis in 2009 and was extremely successful in making inventive and creative gastronomy accessible to its generation of diners. Topicàl will refreshen that approach for its own generation making gastronomy great again in a time of high inflation and multiple crises. Generous portions, an affordable tasting menu and a casual gourmet approach with 3 main ingredients per dish, the Italian way. 
Focus on fresh vegetables
Focusing on the inventive zeal and character of the head chef Davide Laudato from Naples, the menu will be a display of simple cooking based on great ideas. Davide will make innovative takes on dishes with great respect for the tradition behind them and not compromise with the structure of taste. Rather than making vegetarian alternatives at Topicàl the menu will be entirely vegetable-focused while offering the possibility to opt-in some high-quality organic meats like Hindsholmgrisen and alike.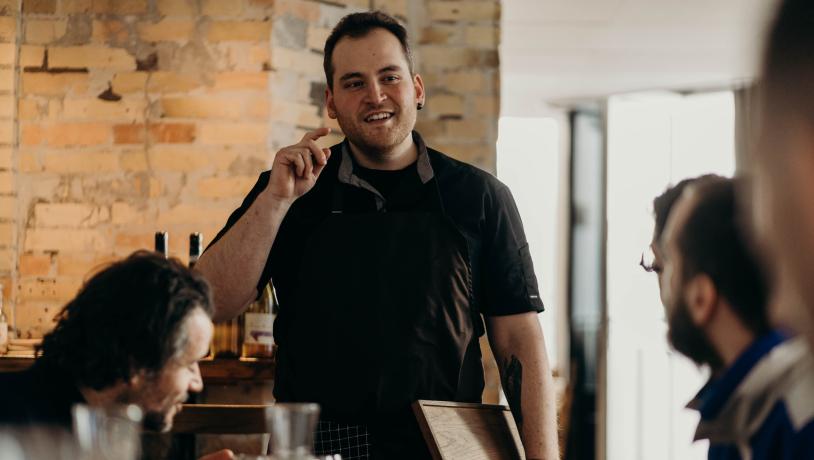 Photo:Martina Lanotte
Davide Laudato - the new Neapolitan touch to Copenhagen's food scene
Davide's CV  bodes well for what the kitchen offers. After completing his culinary education in Italy, he travelled around Europe and worked at restaurants such as Frantzen in Stockholm, Relæ in 2016 and was head chef at Spisehuset from 2021-2023. After several years as a chef at Bæst and Mirabelle, he has built up a broad network and understanding of high-quality Danish organic ingredients.
The flavors will be Mediterranean with a modern twist, from the welcome snack to the handmade pasta and home-made limoncello with top quality limone pane from Amalfi; every dish is made with fresh ingredients and at times, unexpected flavor combinations. Only the highest quality vegetables, herbs, proteins and spices are sourced to create a unique and personal flavor profile. Only 20% of the ingredients are imported, most are seasonal, local ingredients from neaby farms and fresh day's catch from the Danish coasts.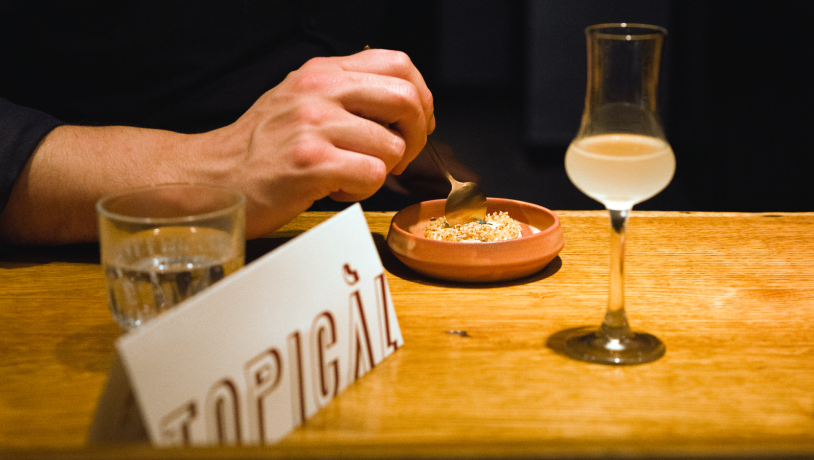 Photo:Noia de Mon
Topicàl is the newest entry in Copenhagen's Italian food movement driven by young, creative chefs who experiment with one of the most beloved food traditions in one of the most innovative and open-minded food cities.
About Wonderful Copenhagen
Wonderful Copenhagen © 2023