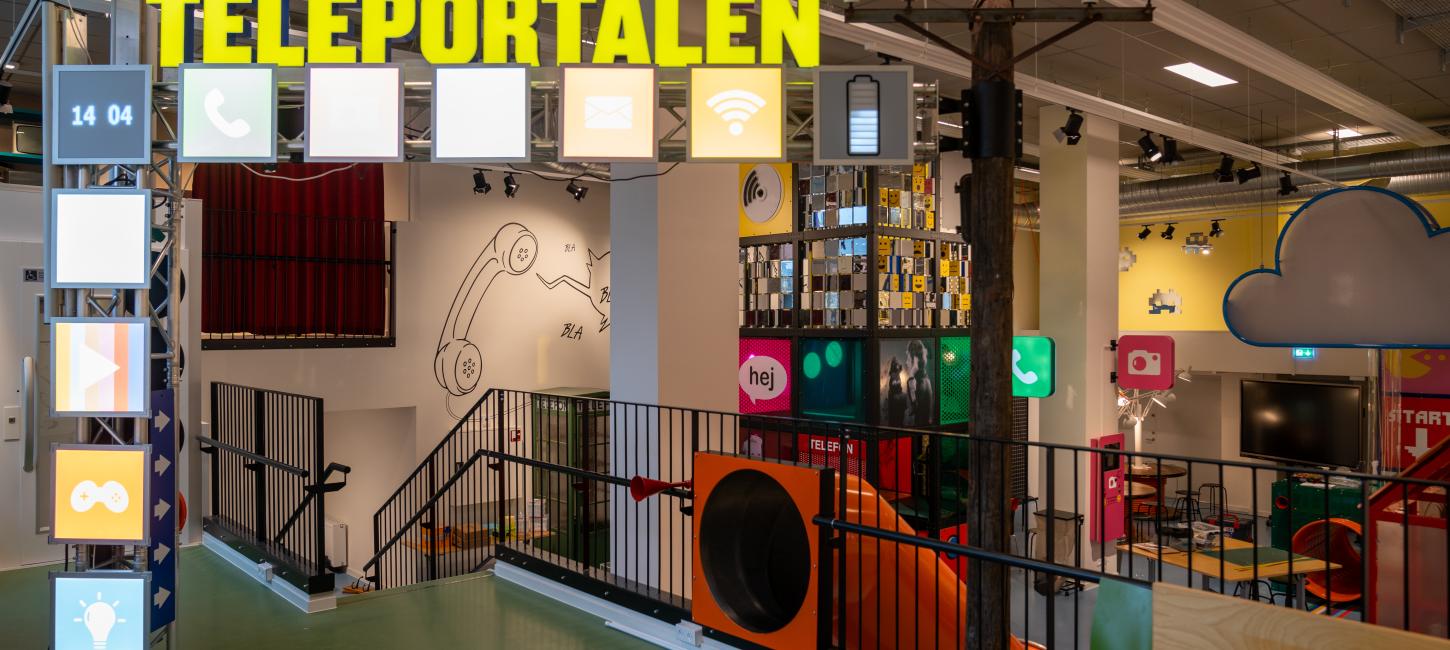 The re-opening of ENIGMA - Copenhagen's communication museum
23.2.2023
On February 25th, Enigma will re-open after being closed for three years due to covid and renovation. The museum is ready to open its doors at Trianglen in Østerbro with four new exhibitions reflecting societal themes such as fake news, digital education, and democratic conversation. 
The renovation of ENIGMA
Enigma, formerly known as "Post & Tele Museum" has added the word 'communication' to their name in connection to their re-opening to stay modern and largen the perspective on communication in our society. 
ENIGMA is for everyone, but the museum feels a special responsibility for children and young people and their role online, which is why the museum exploits its position to present themes like ethics in digital forms of communication, bullying etc.   
In 2017 the museum moved its location from Købmagergade in the city centre to Østerbro near Trianglen Metro Station, in an old post office building.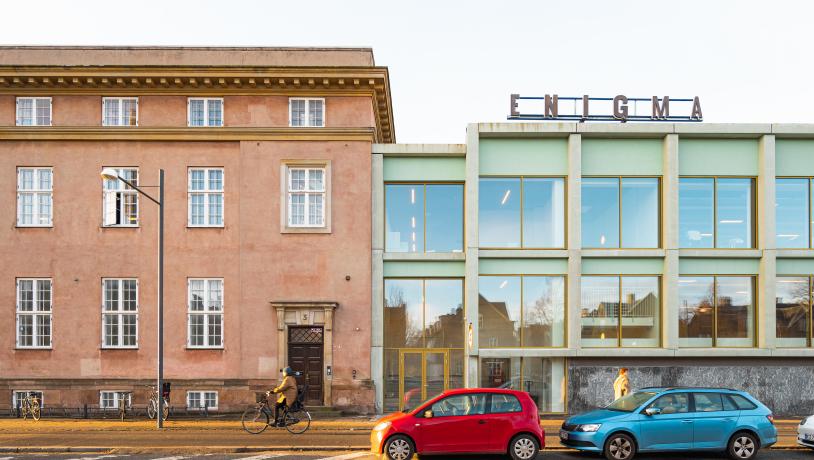 Photo:Nana Reimers
Communication in crisis tells the story of how a crisis affects communication technology in societies. Here, the audience meets current topics such as fake news, surveillance, encryption, and democratic conversation under pressure. The exhibition takes its point of departure from today's issues, but the perspective is historical.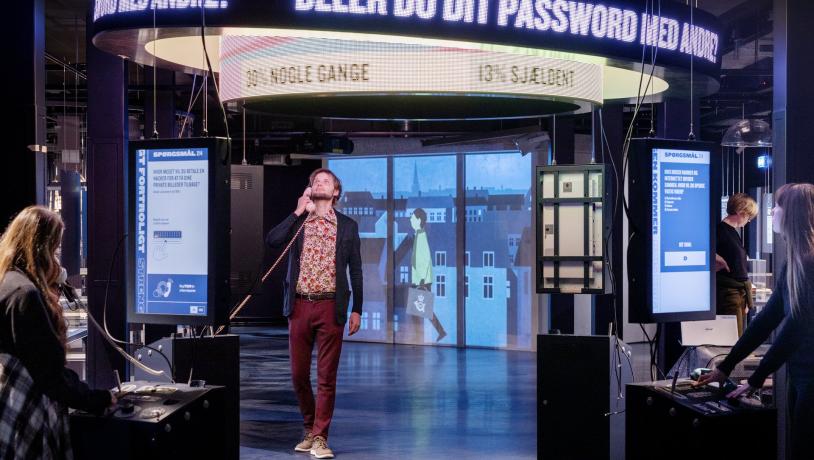 Photo:Nana Reimers
Ideas that connect us is a presentation in the history of communication with impact on technological leaps that have given people new opportunities to reach each other. The visual backbone of the exhibition is a timeline of historical objects that marks the exhibition walls, starting from the systematization of the Danish postal service by Christian IV in the year 1624 and ending in our own time with mobiles phones and the internet. 
Arkadeum, created in close collaboration with Christoffer Paluszewski (Bip Bip Bar), takes you on a trip back to the gaming arcades of the 1980's. Here, the audience is free to play on arcade machines and consoles. The exhibition is a reconstruction of a boy's room from the 80's, so the audience can experience the physical framework of the culture. Pong, Attari, Commodore, Sega, Playstation, Wii, Nintendo, Gameboy are just some of the many different gaming machines that you can experience in the room.  
In Teleportalen (The Teleportal), children aged 3 – 10 can play through the paths and byways of communication. In Teleportalen, children and adults go exploring together. They step into a scenography representing the well-known app universe from smartphones and iPads. Here, the digital world takes on both physical and historical form, when children and adults themselves must create a connection.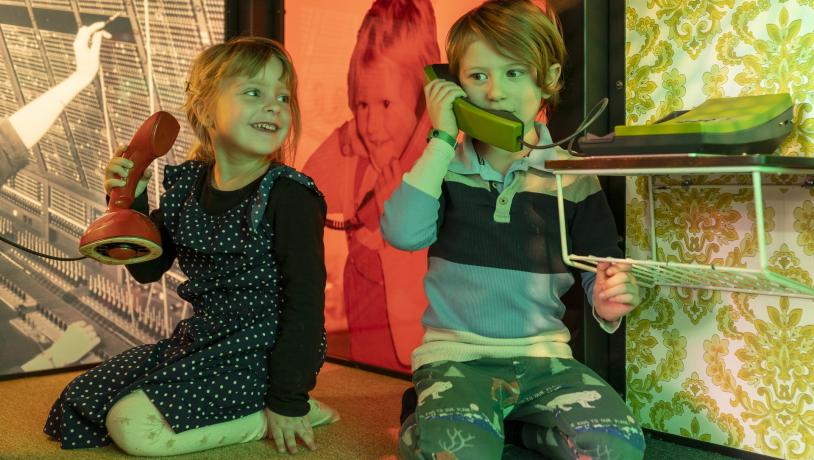 Photo:Nana Reimers
Reopening after renovation: 25 February 2023

Exhibition information in English and Danish, and in 45 languages on the Enigma app

Located in a repurposed Post Office

It features tjhe oldest Enigma-machine in the world used during World War II

Free entrance to their new arcade-videogame museum/playing area

The name Enigma comes from the Greek word meaning riddle

The museum is for both adults, youth and children.  

Ticket prices:  Adult: 140,- // Youth (11 - 17 years): 85,- // Children (3 – 10 years): 55,- // Children (0 - 3 years): Free 

Free access with Copenhagen Card

Adress: Østre Anlæg 3, 2100 København Ø 

50 meters from Trianglen metro station
About Wonderful Copenhagen
Wonderful Copenhagen © 2023