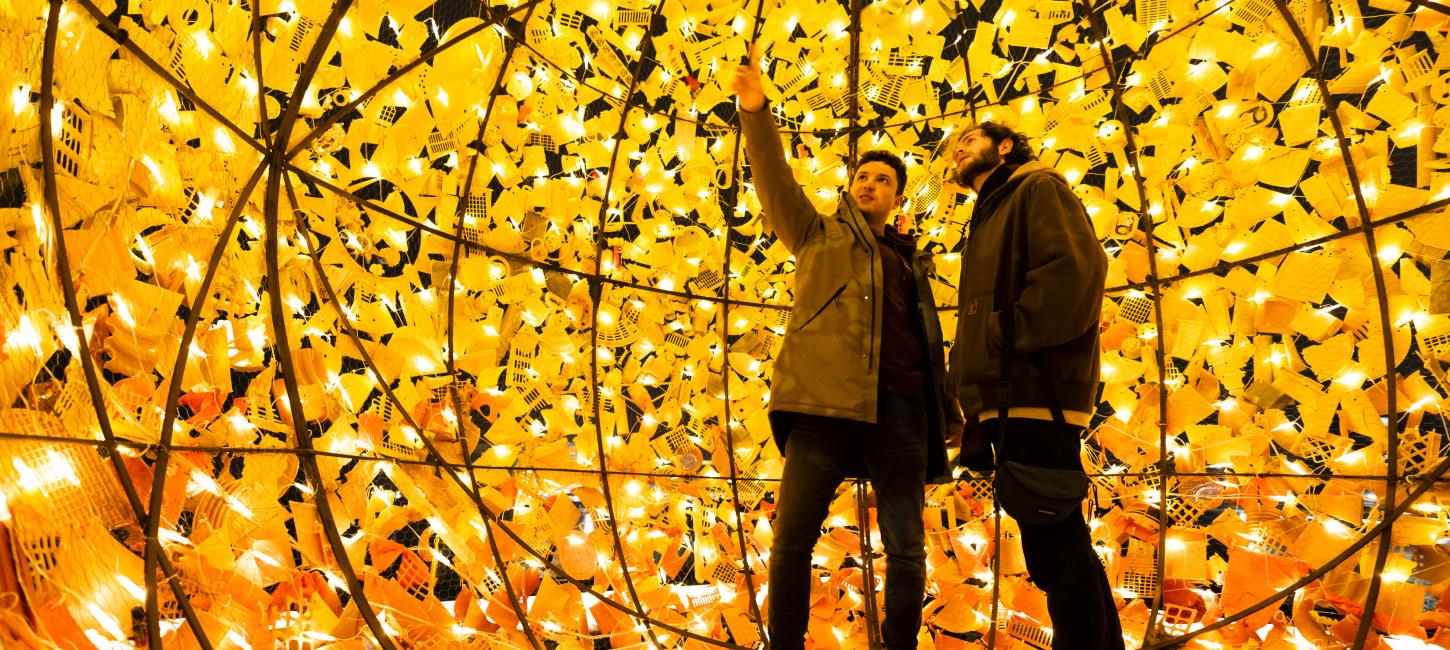 Copenhagen Light Festival lights up February once again
16.1.2023
Photo:
Christoffer Askman
Things are buzzing behind the scenes at Copenhagen Light Festival, with work being done to provide visitors with even more spectacular light installations.
Copenhagen has been selected as UNESCO's World Capital of Architecture throughout 2023, and Copenhagen Light Festival is preparing to unveil its first installations on January 16.
Copenhagen Light Festival's own opening on February 3 will not go unnoticed, as it will involve a grand opening at the Royal Danish Playhouse and a big concert at Holmens Church.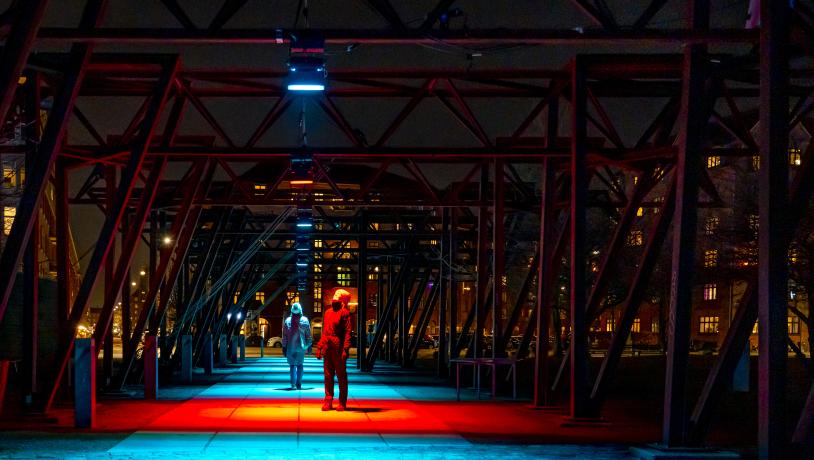 Photo:Christoffer Askman
More than 35 installations are divided into three groups: 'Artistic', 'Architectural', and 'Experiences'.
Copenhagen Light Festival – bigger than ever
Copenhagen Light Festival will present over 35 installations. The installations will primarily be set up along the harbor, but will also make appearances at 11 locations on the outskirts of the municipality, for example in the areas Bavnehøj, Remiseparken, Ørestaden and Brønshøj. For the inner city locations, planned routes of 2, 5, and 10 km, to walk or cycle, will be available via the mobile app, which will also provide information about each installation as well as a map over the users proximity to each installation.
"We hope that many Danes and foreigners will again visit Copenhagen during the winter holiday and spend a few days seeing the installations. We are attempting to accommodate our guest's wishes for installations that are of a high artistic caliber and which also provide fun family experiences," says Jesper Kongshaug, the festival's curator and head of board of directors over the last 4 years.
Copenhagen Light Festival is free and designed for everyone
This year, the installations will be divided into 3 groups: 'Artistic', which strive to communicate specific messages; 'Architectural'; and 'Experiences', that speak to the whole family, young and old.
For example, in the mobile app, under 'Experiences', guests will be able to go on a treasure hunt of light installations, find a number of installations, and win a warm or cold beverage in the festival's 'light-trucks', which will be set up along the planned routes in the inner city. The artistic and architectural installations will also be featured on the mobile app.
Photo:Christoffer Askman
Guided tours, parties, treasure hunts, and food & beverage stalls are being set up for Copenhagen Light Festival, which runs from February 3-26.
Guided tours
Guided tours have in recent years sold out. This year there will be extra guides for tours on Copenhagen's canals. Already now it is possible to book a place on the festival's beer-, wine-, and dance-tours, as well as other thematic guided tours, either walking or biking via the mobile app. There will also be guided tours available for blind persons, arranged by the Danish Society of the Blind.
Facts about Copenhagen Light Festival 2023:
This is the 6th time the festival is being held in total; and the 4th time with a new organization.

In 2021, the festival received 500.000 visitors, which made it Danmarks most visited festival to date.

The festival features more than 35 installations, pop-up events, and thematic events.

The installations are concentrated in the inner city, but will also be found in the outskirts of Copenhagen municipality, for example in Bavnehøj, Sundby, Amager, Vanløse, Tingbjerg.

Planned routes of 2, 5, and 10 km, for walking, jogging, or cycling past the installations, are available via the app.

The app, which was downloaded by 50.000 visitors last year, features treasure hunts with prizes such as coffee and hot chocolate, as well as beer and soda, in three old, converted sausage carts, which will be set up along all of the routes.

All electricity is green and sponsored by Ørsted energy company. 
A research commissioned by Copenhagen Light Festival that they save energy by gathering in large groups outside, rather than for example sitting at home individually using streaming platforms
More information regarding the programme will be sent out, and you can follow the development of the festival on Instagram, Facebook, TikTok and Linkin, as well as on the festival's homepage: https://copenhagenlightfestival.org/home-dansk/