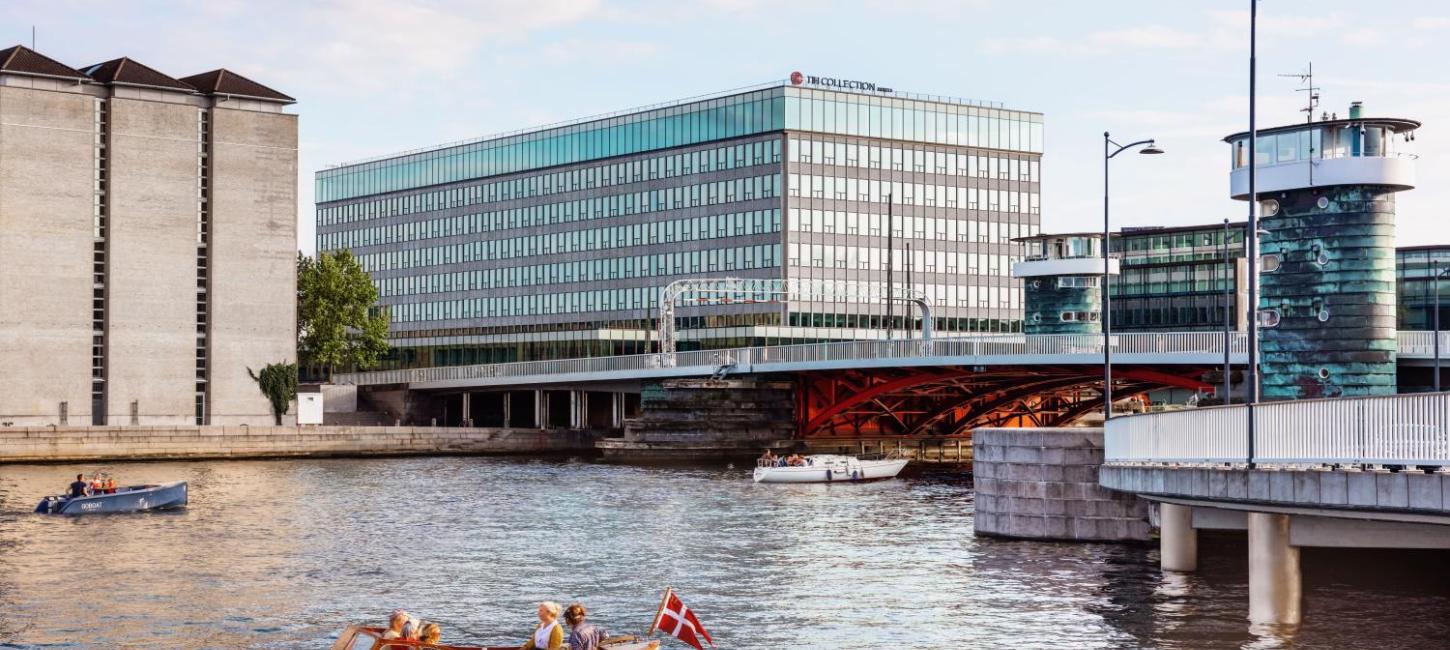 NH Hotel Group opens its first five-star hotel in Copenhagen
21.9.2021
Author:
Ella Stenberg Winfield
Photo:
NH Collection Copenhagen
This September, NH Collection Copenhagen opened its doors to the public, welcoming guests to stay at the brand new 5-star hotel on the scenic Copenhagen waterfront. With the opening, the destination adds one more design and eco-conscious top venue to its hotel
Five-star experiences in extraordinary settings
NH Collection Copenhagen is located in a unique historical and sustainable building in the picturesque district of Christianshavn, where the vibrant city life meets quiet and relaxing moments. From panoramic views of Copenhagen to exploring the neighbourhoods' many sights, history and hangouts, the location and property have something to offer for everyone from the very moment they arrive.
The venue offers a total of 394 rooms and suites, two restaurants, a hotel bar and a lounge area, as well as seven small-to-large-scale meeting rooms with a capacity of up to 252 persons, parking, fitness facilities and relaxation rooms - all in an inspiring environment overlooking the Copenhagen harbour.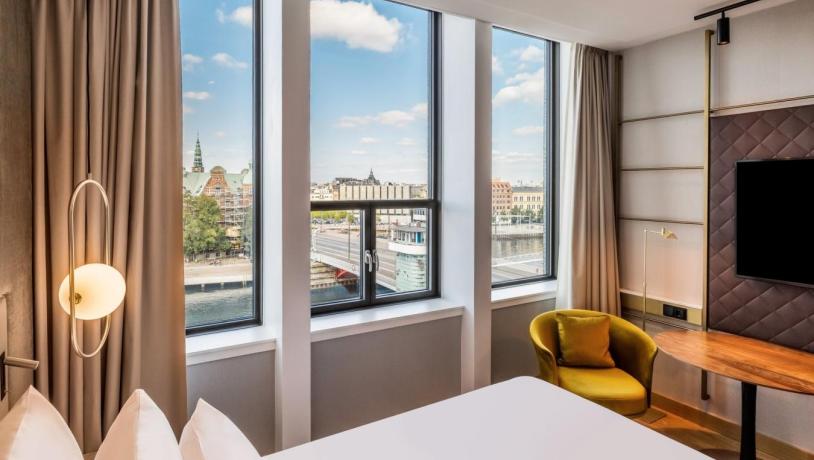 Photo:NH Collection Copenhagen
Nordic design focused on sustainability
The building's facade has been thoroughly renovated and redeveloped by ATP Ejendomme along with Danish star architects Arkitema and Henning Larsen Architects, with respect for architect Palle Suenson's original design from 1962 with clean shapes and straight lines. A large part of the concrete structure has been preserved, whilst sustainable solutions have been integrated into the redeveloped construction. The facade stones, for instance, are cast from the materials from the interior demolition and shaped into new stones in the same past look, whilst a green sedum roof adorns the rooftop, seawater cools the building, and intelligent light control and indoor climate choices are of the sustainable kind too.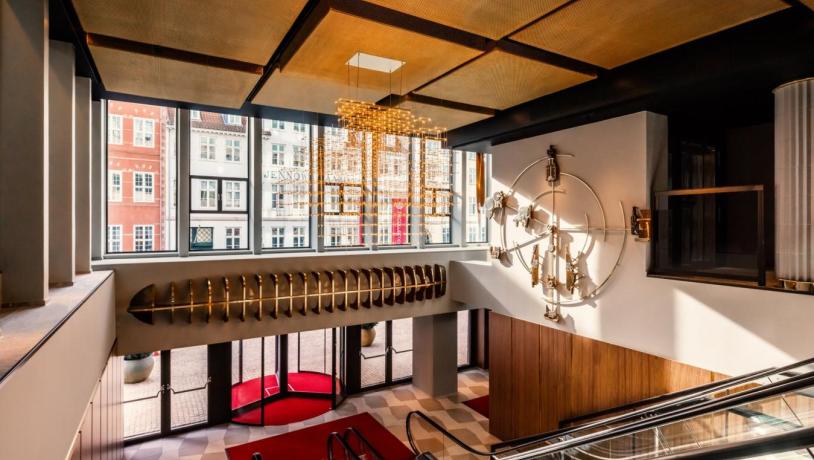 Photo:NH Collection Copenhagen
Interior adds elegance
Upon entering, attention is immediately drawn to the large art piece made by the Danish artist Anna Bak, whilst experiencing a chic and calm hotel interior. The artwork made of wood and brass refers to the building's maritime history, as a former administration building for the shipyard B&W. The interior is inspired by the industrial and cosmopolitan atmosphere of the city and its lively harbour. A warm, friendly, and eclectic mood is united with Scandinavian craftsmanship and exclusivity, using high-quality materials such as fabrics, wooden and brass details as well as herringbone tiles and specially designed furniture throughout the hotel. The rooms have large windows, which in addition to excellent views, also are a source of natural light.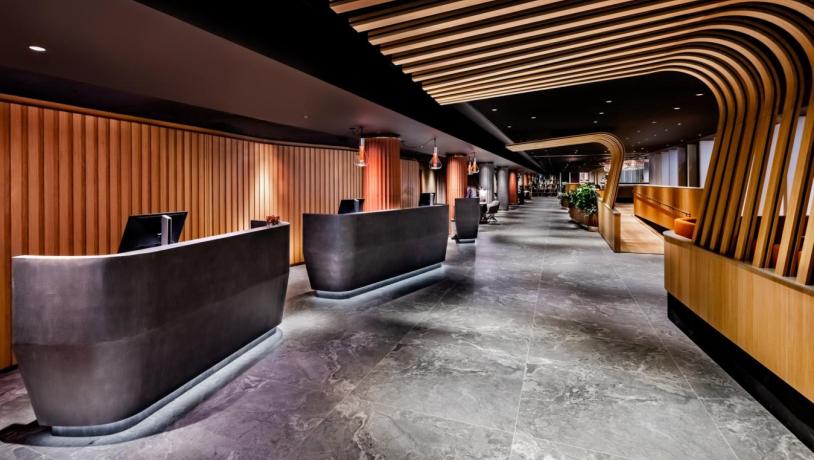 Photo:NH Collection Copenhagen
Press Photos  
Download a selection of pictures related to NH Collection Copenhagen. Press photos - NH Collection Copenhagen. The photographer must be credited. 
Other related press material
About Wonderful Copenhagen
Wonderful Copenhagen © 2023