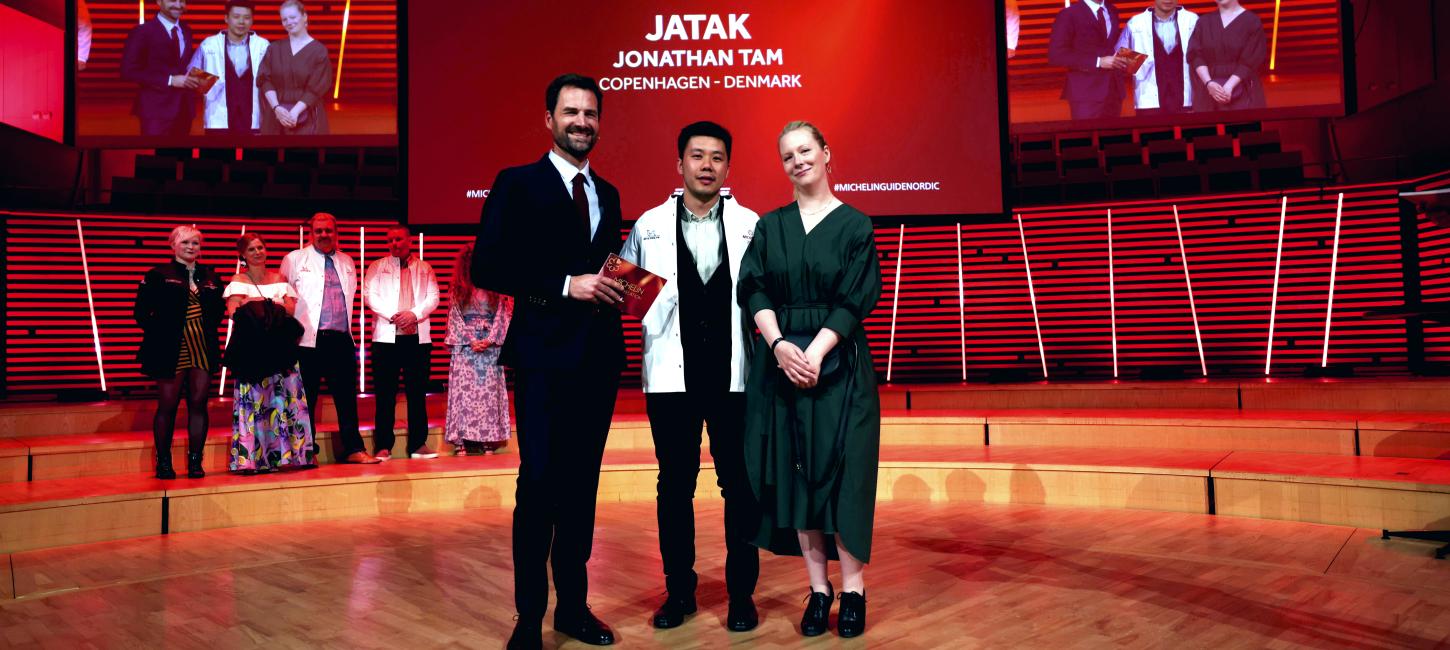 Michelin Guide Nordic Countries 2022 - Copenhagen tops the list once again
4.7.2022
Photo:
Steffen Vidar Jenssen & Fabel Media
Copenhagen leads the way with 24 stars awarded to 15 restaurants - JATAK is the new star in the Danish capital.
Copenhagen once again led the way at the 2022 Michelin Guide Nordic Countries revelation, which took place on 4 July in Stavanger's Concert Hall in Norway. The Danish capital was awarded 24 Michelin Stars spread over 15 restaurants, retaining its position as the leading Michelin city in the Nordics. Stockholm takes second place with 17 stars, whereas Helsinki and Oslo share third place with 8 stars in total and Reykjavík with 2 stars.
Nørrebro-based Restaurant JATAK by the former noma intern and sous-chef at Relæ, chef Jonathan Tam, is Copenhagen's new entry, with its first star only six months after the restaurant's opening.
The upcoming eco-gastronomic region of Odsherred, located just 1 hour from Copenhagen, received a new star for Restaurant MOTA by former noma sous-chef Claus Henriksen. Henriksen's restaurant, which also just opened six months ago, is located in Odsherred's creative and cultural community of Anneberg Cultural Park. MOTA joins its neighbouring Dragsholm Castle, a one-star Michelin restaurant and luxury hotel based in Odsherred. The area features suppliers to Copenhagen's top restaurants as well as some of the very best wine producers in Denmark.
On top of the well-known star awards, Copenhagen retains its 7 green stars, a new award for restaurants with a strong focus on sustainability, introduced by the Michelin Guide in 2020.
Finally, a new bib-gourmand goes to Frederiksberg based Bjørnekælderen by chef Mads Dalsborg - former chef at Bistro panpan.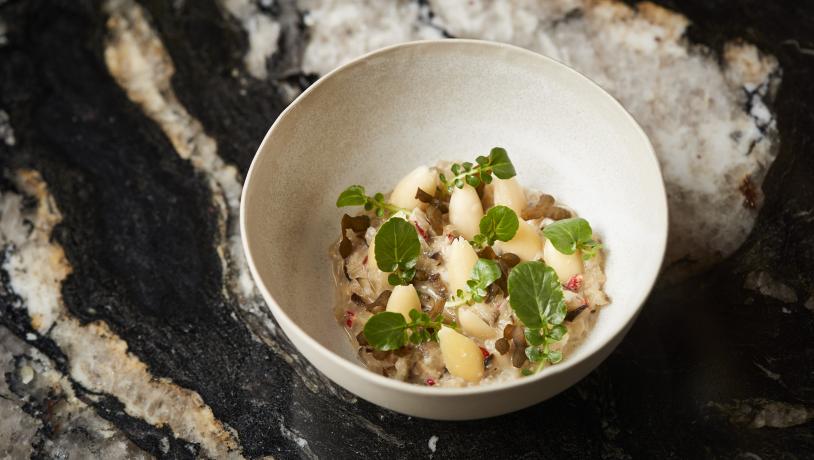 Photo:Restaurant MOTA
Overview of Michelin stars in Copenhagen
Restaurants Awarded Three Michelin Stars
Restaurants Awarded Two Michelin Stars
Restaurants Awarded one Michelin Star
Michelin Green Stars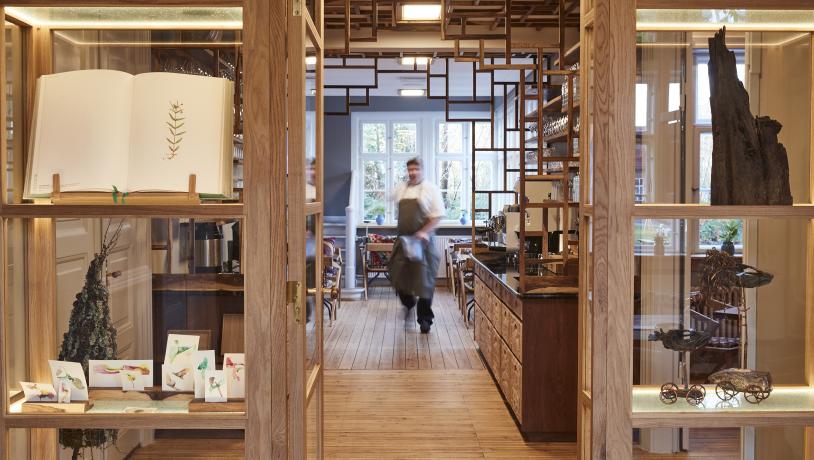 Photo:Restaurant MOTA
In total, Denmark was assigned 41 Michelin stars at 29 restaurants this year.

The Michelin Guide Nordic Countries 2022 covers Denmark, Finland, Iceland, Norway and Sweden.

Download press photos of the top Copenhagen-based restaurants awarded Michelin stars here. The link will be updated with press photos from the new entries as soon as possible.
Other related press material