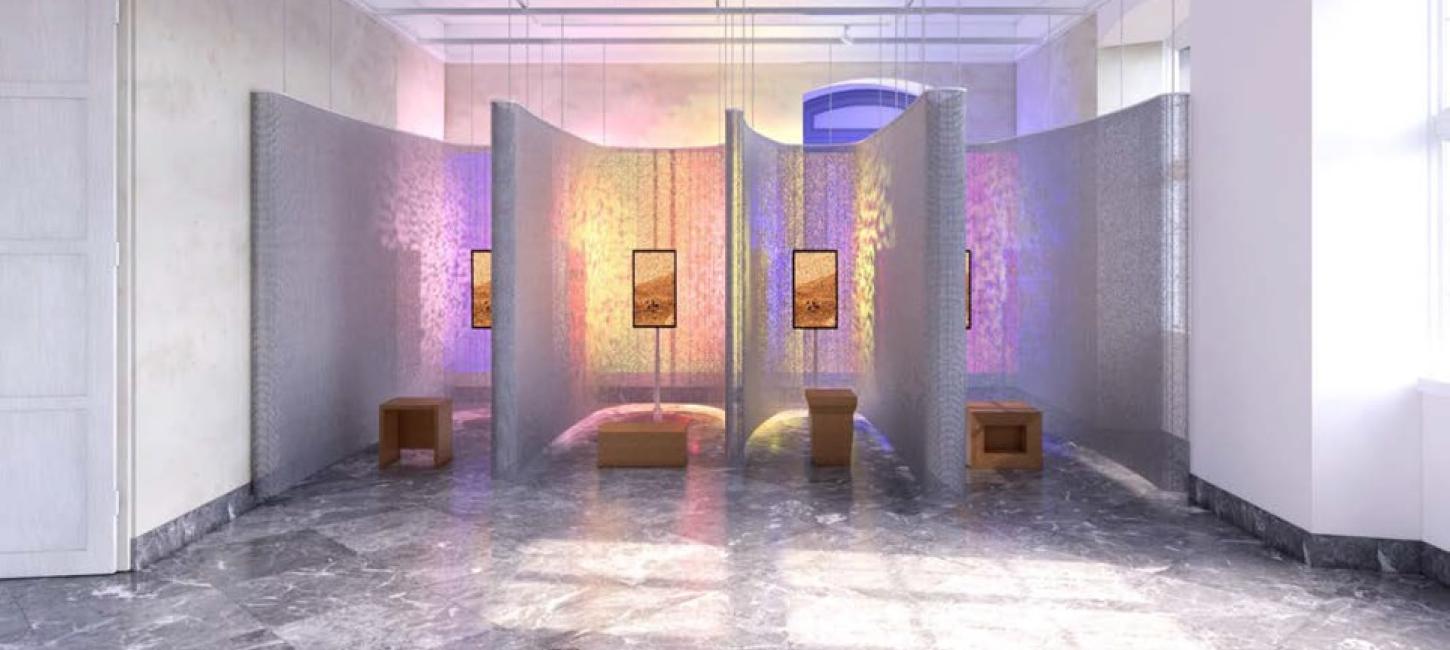 The best places to see & shop design in Copenhagen
No matter your level of design knowledge, you're bound to run into Danish design power in every part of Copenhagen. Unmissable examples and experiences to look out for on a design-fuelled city break – from the hot and iconic stuff to the must-sees, and the locals-only favourites.
Places, spaces & sights oozing Danish design
Design neighbourhoods in Copenhagen
Copenhagen is divided into different, but equally loveable neighbourhoods - each with its own distinct vibes and looks. Dive into some of the city's local hoods with a design angle, and geek out or get inspired below.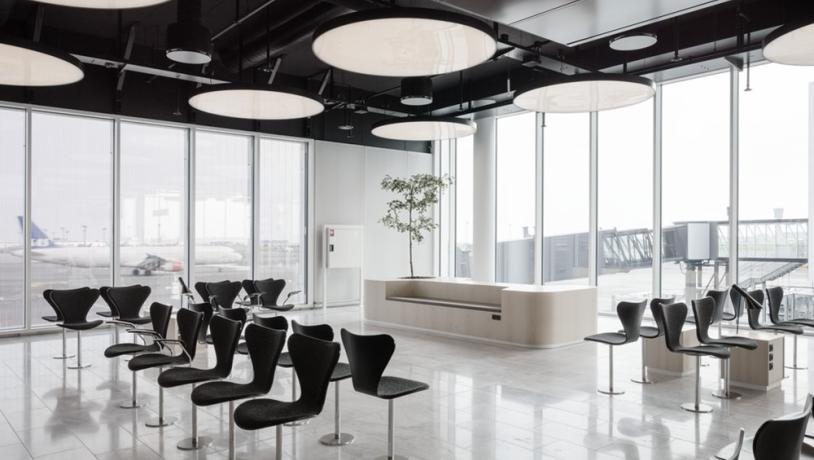 Photo:Fritz Hansen
Nørrebro
Its wide-ranging diversity, strong community spirit, and myriad of small independent stores, are all great clues as to why Time Out Magazine named Copenhagen's Nørrebro district the coolest neighbourhood in the world in 2021.  
Frederiksstaden 
To go all in on Danish design from the classic Danish Modern period, the inner-city area Frederiksstaden is bound to make you gasp with excitement. This is where to visit countless Danish furniture flagship stores focused on, among others, iconic mid-century furniture as well as the Designmuseum Denmark.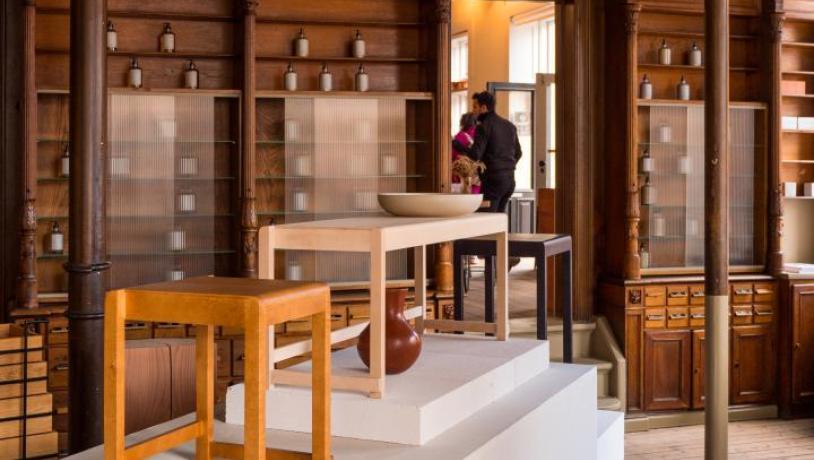 Bredgade
Streets not to be missed include Bredgade with its high-quality antique stores, auction houses, art galleries, and Danish Modern furniture shops – all of which happen to be located a stone's throw from the historic square Kongens Nytorv and Nyhavn, the city's scenic 17-century canal district. Visit, for instance, Klassik one of the world's leading stores within refurbished Danish vintage furniture classics from the 20th century, or further down the street, the flagship stores of Carl Hansen & Søn, Montana Furniture, Wendelbo, Brdr. Krüger, ATBO, and Frama Studio. 
Store Kongensgade
On Store Kongensgade, running in parallel to Bredgade also lies the store of one of the Danish mid-century pioneers within democratic design; FDB Møbler. Founded in 1942 under the Danish Consumers' Co-operative Society, and with renowned designer and architect Børge Mogensen heading up the studio, FDB embodied the idea of democratic, well-made, everyday furniture with the functional refinement that encapsulates the era. FDB closed its factory in 1980, but in 2013 the Danish Coop re-launched FDB Møbler and started re-releasing some of the most iconic and beloved products in the history of Danish design. Today, FDB Møbler also creates new furniture inspired by the old collections.  
Frederiksborggade
If you're in another part of the inner city, on Frederiksborggade at Nørreport, the Stilleben flagship store with its carefully curated mix of handmade Danish ceramics and glassware, one of a kind-products, textiles, furniture and prints – all handpicked by the founders, is also worth a visit.
Vesterbro
Copenhagen's multi-ethnic city district Vesterbro is brimming with life – and design. Once the red-light district of Copenhagen, but today one of its coolest and most authentic neighbourhoods - mixing family living with hip nightlife, fashion boutiques, sex shops, and old-school gritty vibes - this is where to explore design shops and more.
Frederiksberg 
Frederiksberg is sophisticated, green and delicious – also when it comes to design. The well-groomed city district has its own municipality and is best known for its trademark tree-lined boulevards, green spaces and places, sidewalk cafés, gourmet spots, and shopping.  
The Carlsberg City District
The Carlsberg City District is a rapidly developing new district in the old area of the world-famous Carlsberg Breweries. It is located on the outskirts of Vesterbro, Valby, and Frederiksberg, and definitely worth visiting from a design perspective too.
Bryggernes Plads
Hotel Ottilia is a boutique hotel acclaimed for its gentle conversion of parts of the iconic Carlsberg brewery buildings into a 4+ star deluxe hotel. Visit if you're keen to learn more about how original elements and brewery history can be successfully combined with chic new interior and Danish design.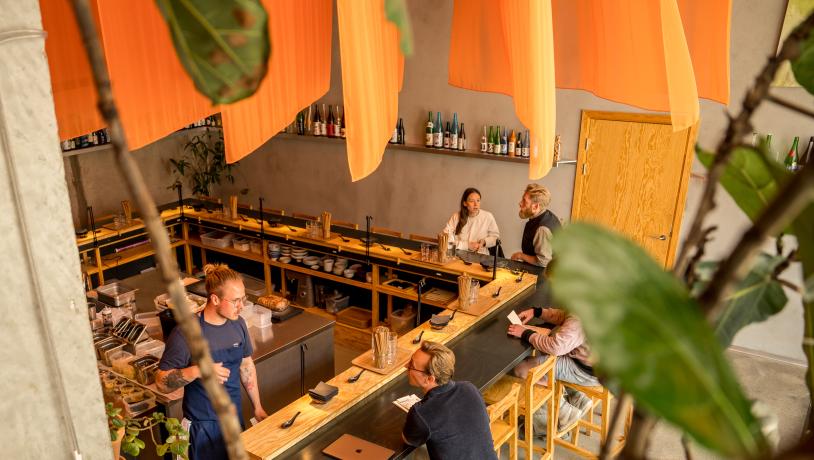 Design restaurants
Website / Press photos
The nearby Japanese eatery Kōnā with an izakaya, a cocktail bar, and an omakase bar, offers a striking interior designed by Danish architects and designers Archival Studies. The interior of the modern, Nordic gourmet restaurant STUDIO showcases specially designed artwork inspired by the water source of the Carlsberg brewery and created by artist Frederik Lassen Hesseldahl. At the gastropub and restaurant Carl's Øl og Spisehus, the venue has been designed by the architect firm BRIQ, which is also the company behind the urban planning of The Carlsberg City District.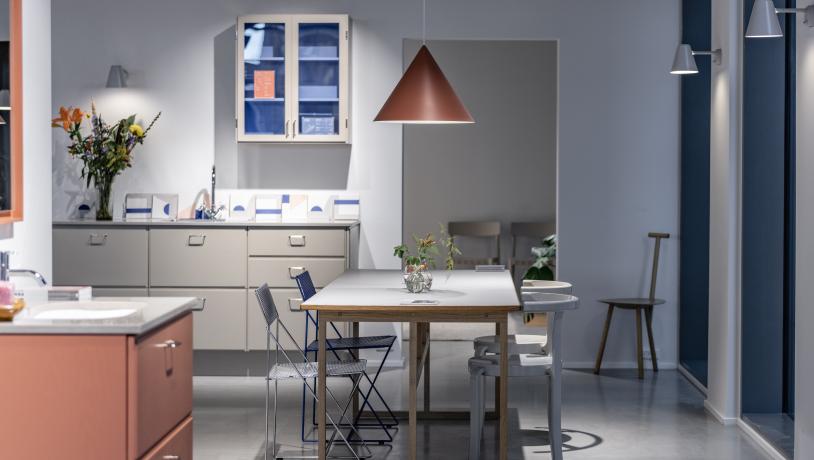 Flaskehalsen
At the new street Flaskehalsen, lifestyle, design, and interior will be gathered. The area presents shops like Stillark, which is a Danish kitchen and furniture concept with a focus on great craftsmanship and detail. Around the corner, the family-owned design company Carl Hansen & Søn has opened their flagship store. The brand represents more than a hundred years of Danish design and is specialized in creating outstanding furniture and produces iconic furniture from renowned Danish designers like Hans J. Wegener, Arne Jacobsen, Børge Morgensen, Kaare Klint etc.
Østerbro
The classy Østerbro district is another treasure trove when it comes to great experiences, Danish design included.
Nordhavn 
Impressive architecture, top-notch eating, and inventive design solutions are just part of what you'll experience in the city's brand-new urban area Nordhavn. Design enthusiast or not, you're thus bound to stumble across some of the following places.
Kløvermarken
Website / Press photos
And finally, in another part of town, truly unique old-school craftsmanship - designed by new designers - is on display at A. Petersen on Kløvermarken, some 3km from the city centre and close to Copenhagen Airport. Here, furniture is crafted with the intention to renew the Danish design tradition and carry it into the 21st century. The company's vision is to make furniture that can last a lifetime and longer, and it is made through love of the craft and developed in cooperation with the best designers and craftspeople. A. Petersen works with well-established living designers such as Chris L. Halstrøm and Line Depping, to name a few, and also operates as a workshop for craftsmen where visitors are most welcome to swing by and see the designers in action.  
Press photos - The best places to see & shop design in Copenhagen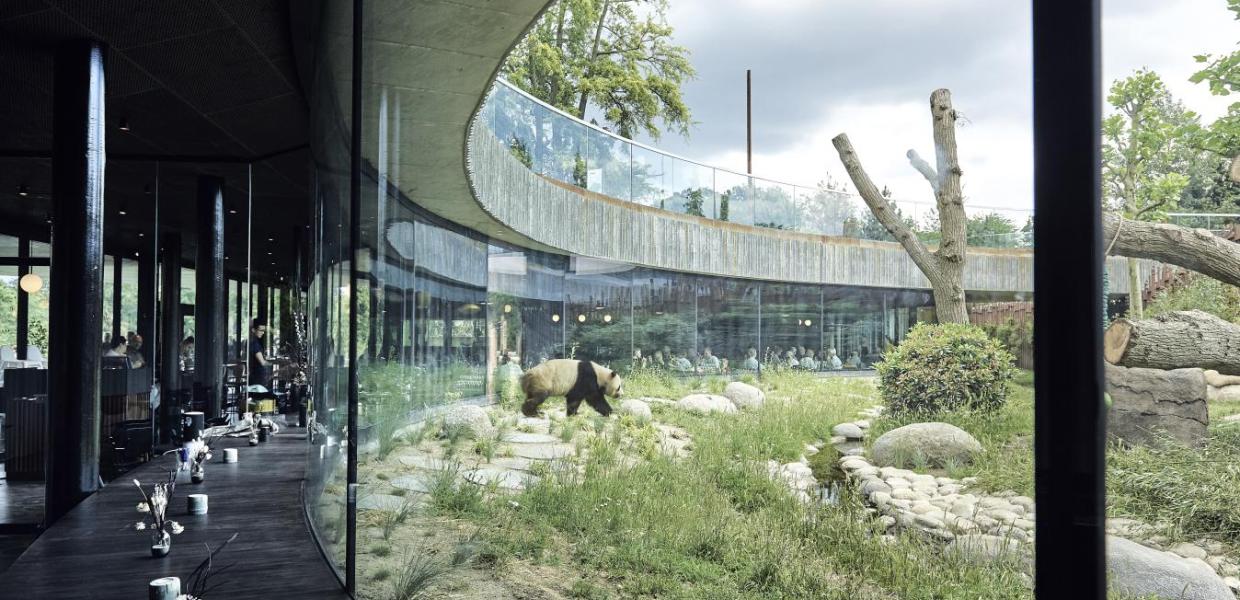 Press photos: The best places to see & shop design in Copenhagen
Other related press material
About Wonderful Copenhagen
Wonderful Copenhagen © 2023