Pioneering Congresses of Tomorrow
For associations, congresses are essential for activating and developing their value propositions and impact. In a time of changing needs and demands of both associations and their members, MeetDenmark is challenging the status quo with the 'Pioneering Congresses of Tomorrow' initiative. 
Covid-19 has demonstrated that some events can be run effectively digitally, but also that that there still is a need for meeting in-person, especially when it comes to knowledge sharing, idea development, networking and problem solving. This combined with a greater focus on sustainable business travel means that the business event industry must redefine the why and how of in-person events and make sure that the value of attending an in-person event outweighs the costs, time, CO2 etc. spend. This calls for innovation and the development of new congress formats and tools that amplifies the unique elements of face-to-face interactions.
"The days of windowless conference rooms where chicken and soggy potatoes are served out of stainless-steel chafing dishes are gone. So are talking heads standing behind wooden lecterns spewing words that are soon forgotten. Attendees are demanding to return home inspired and connected. One of the byproducts of the pandemic is how time is valued more than ever."
SKIFT Meetings:

Meetings Industry Trends to Watch in 2023.
Reimaging the future of congresses together
Together with industry thought leaders, MeetDenmark wants to reimagine and rethink the why and how of congresses, so they create even more value, for the benefit of both the international associations, delegates, and host destinations. We call this initiative: Pioneering Congresses of Tomorrow and the goal is to identify major challenges and opportunities and turn them into concrete solutions that can support associations in maximizing the congress experience and output. The solutions will be developed in close collaboration with association leaders, experts from various fields and industry suppliers.
The initiative builds on the Shared Model of the Event of the Future which MeetDenmark developed together with seven association leaders and event managers in the fall of 2022. The model was developed by using the LEGO SERIOUS PLAY® methodology and includes the most essential elements that will make an event successful e.g., the possibility for networking, knowledge sharing, new technologies, but also important external factors that can influence an event e.g., political instability, rising inflation, and costs. 
Read more about the shared model and how it was developed below.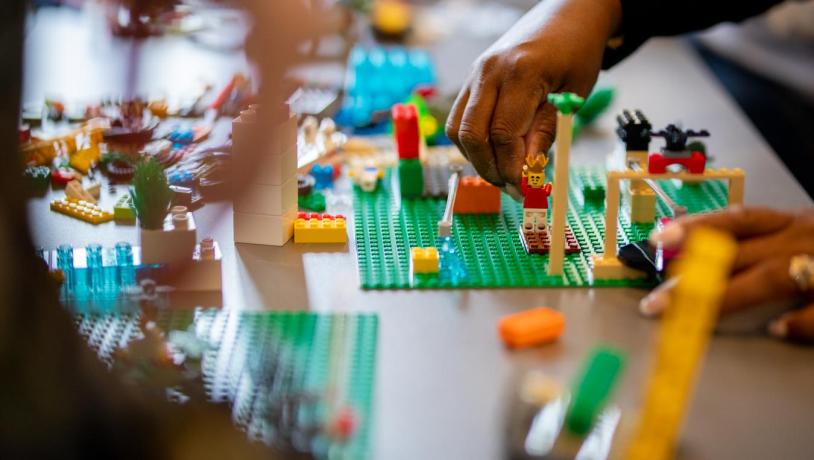 Photo:MOOT
The model will be the point of departure, when MeetDenmark in the following months will identify the biggest challenges and opportunities for the international associations when it comes to creating impactful events. The overview of challenges and opportunities will form the foundation and inspiration for the development of new solutions.
Major initiative milestones:
December 2023: Workshop on Impactful congresses with associations, experts, and the four MeetDenmark member-destinations 
January 2024: Reporting on findings from PCMA and the workshop 
February-June 2024: Development of solutions in collboration with stakeholdes 
Learn more about the members of MeetDenmark
MeetDenmark has engage Stylianos Filopoulos as a projectmanager for the initiative. Stylianos has a long experience in leading international associations and in coordinating various social responsibility programmes and multi-stakeholders' projects. 
Learn more about Stylianos and Association by Design.
About Wonderful Copenhagen
Wonderful Copenhagen © 2023