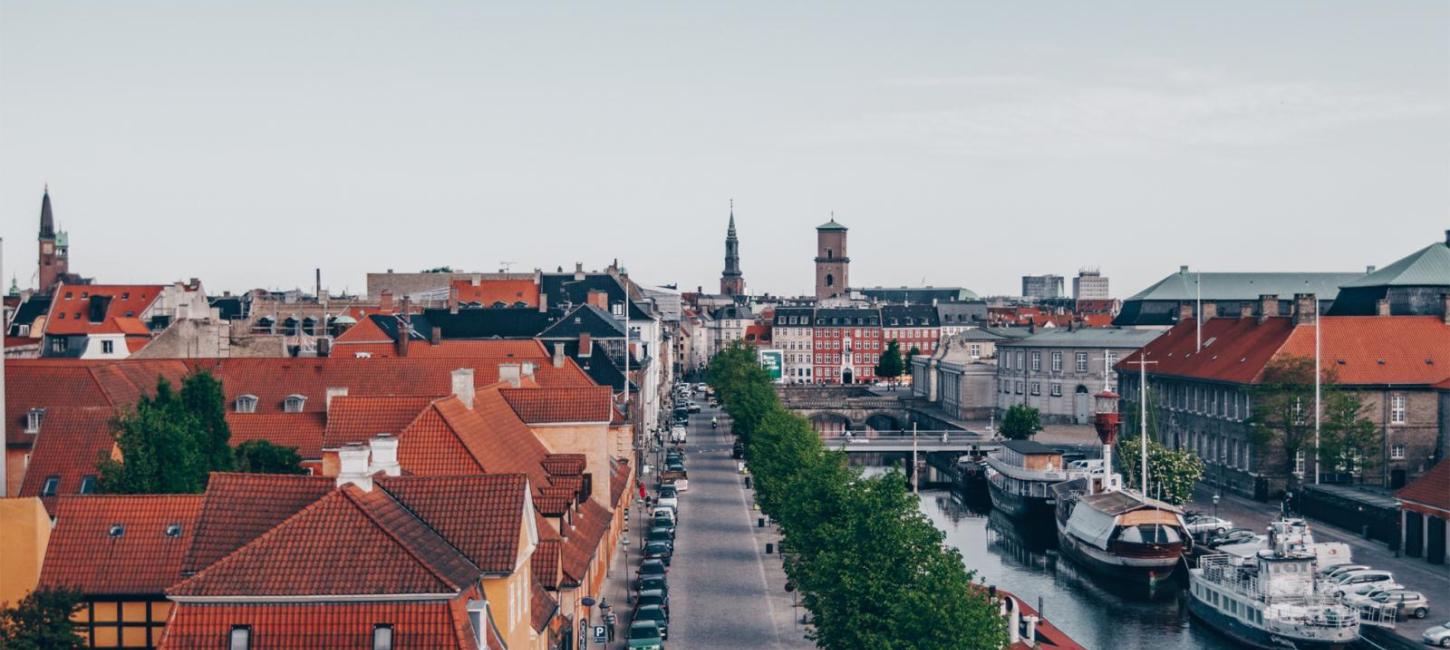 Copenhagen Legacy Lab wins IMEX-EIC Innovation in Sustainability Award 2022
2.6.2022
Photo:
Astrid Maria Rasmussen
Copenhagen Convention Bureau's innovation project 'Copenhagen Legacy Lab' has been recognised for its work with ensuring long-term, positive and sustainable impacts from international congresses.  
Deputy Convention Director, Bettina Reventlow-Mourier received the IMEX-EIC award on behalf of the Copenhagen Convention Bureau and the Copenhagen Legacy Lab team at an IMEX event in Frankfurt.  
"We are very honoured and grateful to receive this award and would like to thank the many partners and stakeholders who have contributed to and supported the initiative. We firmly believe that Copenhagen Legacy Lab is here to stay and will enable us, together with associations and local stakeholders, to ensure that international congresses leave long-lasting positive impacts on our destination and global community alike. To be recognised for this project is not only a huge sign of approval but reaffirms the need for continued work and innovation in this field," says Bettina Reventlow-Mourier. 
"Our industry is well-placed to contribute to positive change in the world and Copenhagen Legacy Lab offers the strategic and systematic approach needed to achieve these goals and to ensure a continued relevance of our industry," she explains.  
The annual IMEX-EIC Innovation in Sustainability Award recognises meeting industry innovation that supports environmental, social and economic success and long-term resilience. Among its focus areas is innovation that strengthens the meetings industry by leveraging sustainable practices as well as collaboration between planners and suppliers to address sustainability-related challenges through creativity and cooperation.  
"A big congratulations to Copenhagen Convention Bureau on their win. The Copenhagen Legacy Lab is both innovative and timely – as a result of the pandemic, the approach to legacy has elevated from optional to fundamental," says Carina Bauer, CEO of the IMEX Group and continues: 
"The on-going monitoring and measuring in the methodology not only benefits clients and partners, but also helps to drive the conversation at a local and national government level about the enduring economic impact of events." 
She is echoed by Amy Calvert, CEO of the Events Industry Council:  
"It is an honour to award the Copenhagen Legacy Lab with the IMEX-EIC Innovation in Sustainability Award for 2022. It is great to see the Copenhagen Convention Bureau commit to a long-term and positive methodology with sustainability at its heart."  
EIC is passionate about educating the global business events industry on the importance of sustainability and social impact, which is becoming integral to our operations as we move forward in our recovery. The work of Copenhagen Legacy Lab is a prime example of how we, as an industry, should be thinking about the legacy of events and the wider benefits they can bring to our local economies." 
Copenhagen Legacy Lab is an innovative and concrete strategic initiative launched by Copenhagen Convention Bureau. It seeks to deeper integrate the international congresses held in Copenhagen with the local public, business and science communities by facilitating a systematic and proactive exploration and development of untapped potential impact activities. 
The project recently developed an improved 7-step legacy methodology, which will be instrumental in deepening the strategic approach towards long-term legacy planning and measurements of international congresses held in Copenhagen in the future. The updated methodology will be tested on selected congress cases throughout 2022 and 2023. 
Copenhagen Legacy lab also won the GDS Innovation Award in 2021.