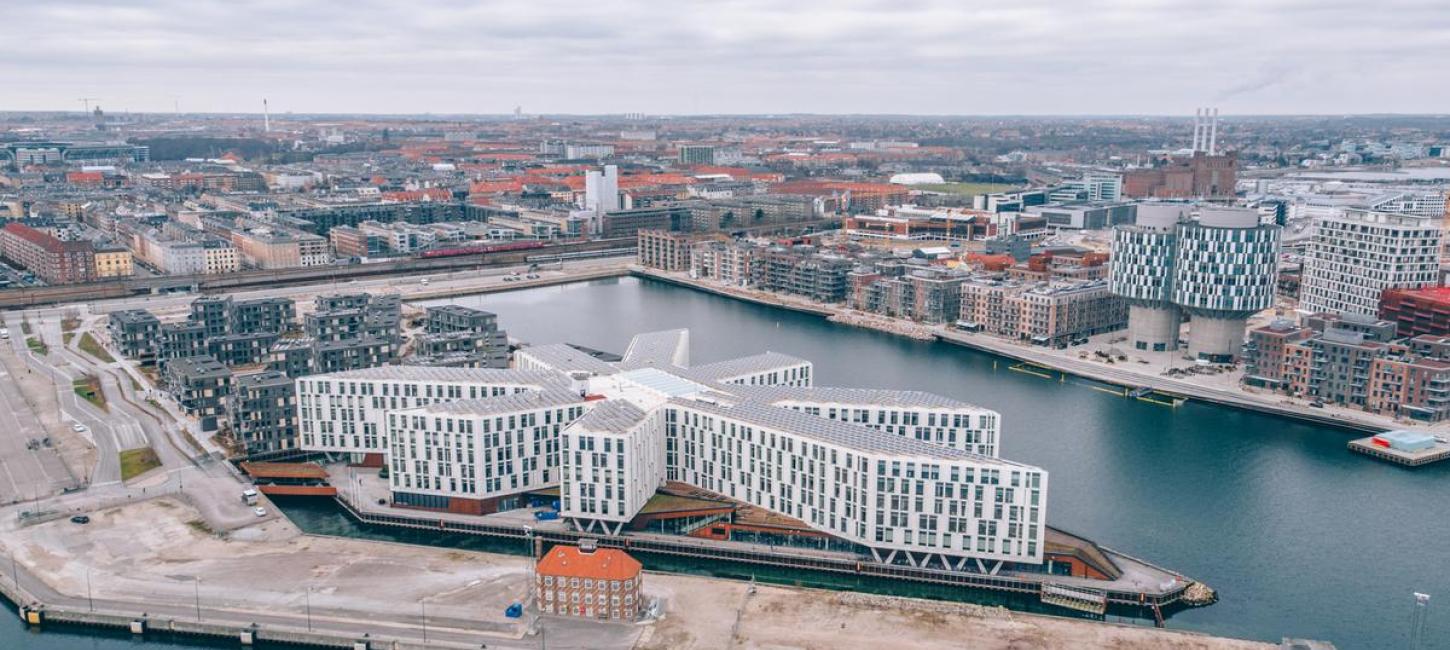 C40: Copenhagen's sustainable solutions in focus as city hosts international climate summit
25.10.2019
How can a congress reach and engage with locals outside the conference room, while also creating a positive impact for the host city and leave a long-lasting legacy globally? 
In a bid to inspire and drive meaningful climate action, Copenhagen is using the C40 World Mayors Summit as a platform to drive public engagement on climate issues and to bring its successful climate solutions onto the world stage. Secretary-General of the United Nations, Antonio Guterres, US Congresswoman, Alexandria Ocasio-Cortez and 90+ mayors from across the globe are among the delegates attending the summit.
It is estimated that cities account for 70 percent of global CO₂ emissions and as a result there is a great need for cities to address everything from sustainable waste and water management to climate adaptation and energy.
The 2019 C40 World Mayors Summit in Copenhagen is a rare opportunity for mayors and leaders from 90+ of the world's most environmentally conscious cities to come together to discuss, plan and explore ways to decrease carbon emissions and slow climate change.
With an expected 2,000 delegates representing more than 650 million people and one quarter of the global economy, it is also a unique opportunity for Copenhagen to bring the world's spotlight on some of its many innovative and sustainable actions. The city continues to make significant investments in sustainable urban solutions, attracting worldwide attention when it announced its ambition to become the first carbon neutral capital by 2025.
Reaffirming the importance of the C40 Mayors Summit, Secretary-General of the United Nations, Antonio Guterres will be in Copenhagen for the first time to attend the summit. In true 'living lab' style, delegates have been invited to see first-hand some of these climate solutions, including a biomass plant designed to make district heating fossil-fuel free and the world's first upcycled housing projects. They are also encouraged to explore the city's bike infrastructure on two wheels or go on a kayak tour.
The aim with transforming Copenhagen into an immersive living lab for the summit is to inspire and encourage sustainable action globally. Locally, The City of Copenhagen has designed the C40 summit as an event to reach out to and include the public. Live Like Tomorrow is the name of the Host City Festival that will run as part of the summit. With more than 90 public events, talks, debates, and workshops on how citizens can take action, the idea is to build on the momentum of C40 and create ripple effects that benefit the locals. Among the events are a youth summit, a climate scavenger hunt in some of the city's neighbourhoods and cooking shows and panel discussions with some of the mayors. To ensure it is relevant to Copenhagen's citizens, Live Like Tomorrow has been developed as an open source platform where locals have been able to pitch event ideas.
"The C40 World Mayors Summit is a great example of how a big congress can be used as catalyst for change, both locally and globally. It brings together some of the world's largest cities and their leaders, while also ensuring the inclusion of the citizens and their ideas," says Kit Lykketoft, Director of Conventions at Wonderful Copenhagen.
About C40 and the World Mayors Summit
C40 is a network of the world's megacities committed to addressing climate change. C40 supports cities to collaborate effectively, share knowledge and drive meaningful, measurable and sustainable action on climate change.
The C40 World Mayors Summit is C40's milestone event, serving as a unique forum for member cities to present the innovative actions they have taken to reduce greenhouse gas emissions and improve climate resilience; influence decision makers - from fellow mayors to CEOs and national leaders - to take the bold and urgent action needed to keep global temperature rise to below 1.5 °C; and inspire participants and citizens to take climate action in their own lives.
Over the past decade, C40 has convened six Mayors Summits, hosted by London (2005), New York (2007), Seoul (2009), Sao Paulo (2011), Johannesburg (2014) and Mexico City (2016). Each C40 Mayors Summit has provided unique opportunities for the mayors of the world's great cities to showcase their climate leadership on the global stage.