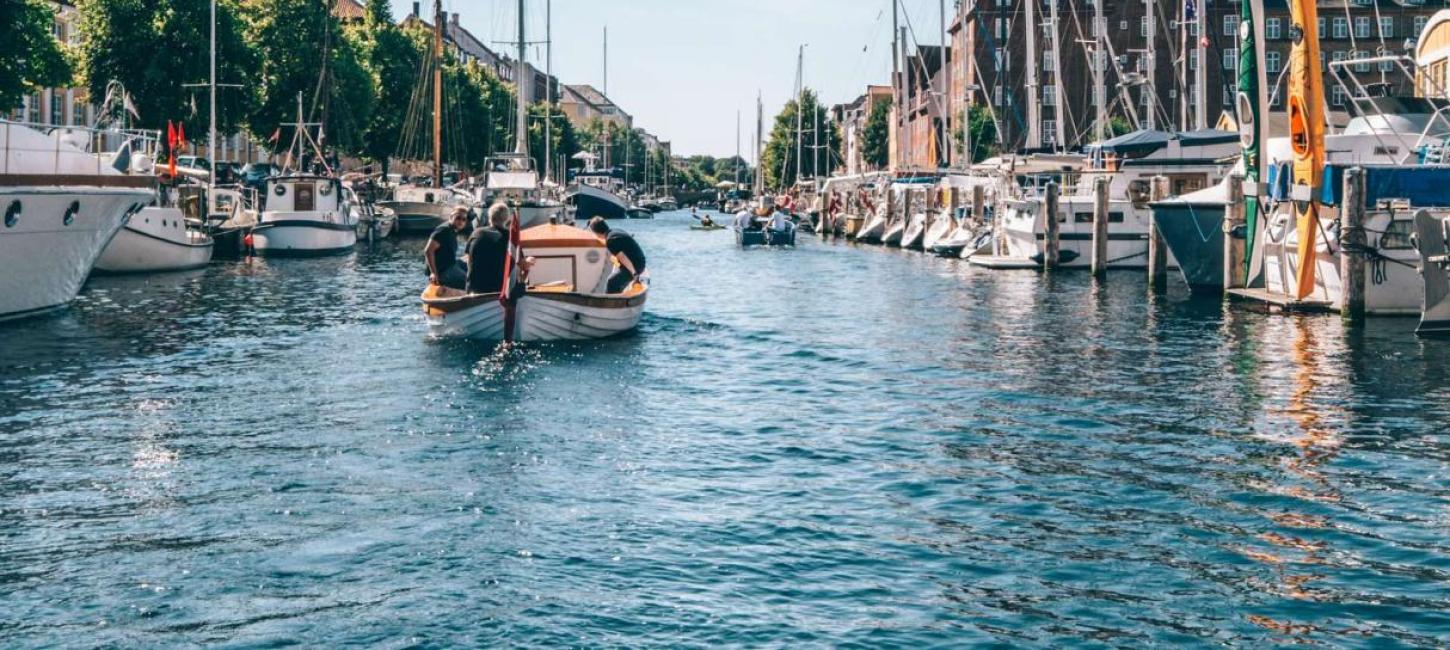 Why visit Copenhagen
Copenhagen is both a pocket-sized fairy tale and an innovative hub of ideas. It is a city large enough for all ways of life, but small enough to ride your bike from one end to the other in twenty minutes. 
From ancient castles and palaces to lush parks, harbour baths, and world-renowned modern architecture and design, Copenhagen has attractions and experiences to suit every taste and interest. 
For the royal enthusiasts and fairytale seekers - Travel back in time 
Home to the world's oldest monarchy, Copenhagen is a historic city where you will find cobblestone streets, palaces and royal parks. Witness the changing of the Royal Danish Guard at Amalienborg Palace, the residence of the Danish monarch, every day at 12.00 noon. Visit Kronborg Castle – Home of Shakespeare's Hamlet, with only 45 minutes' train ride.   
Find out why Copenhagen is a modern day fairy tale. 
For the artsy - Experience world-class architecture and design 
Danish design, whether it's furniture or architecture is known for its simplicity, function, great materials and classic style. Stroll around the city, and you will be marveled at Danish architectural masterpieces against the backdrop of castles and palaces. From famous Danish brands' flagship stores to local craftsmen boutiques, you will find the ideal presents for yourself and your family and friends at home.  
For the foodie - Tickle your taste buds 
With 23 Michelin stars across 16 restaurants, Copenhagen is the perfect place to get closer to world-class cuisine. Since the launch of Restaurant Noma, Copenhagen has been seeing a booming restaurant scene that caters to all tastes and budgets, from fine-dining restaurants, high quality street food markets, to creative beer, cocktails and gourmet bakeries and cafes. One thing you have to try is the famous open-faced sandwiches. 
Finding hygge - Go green like the locals 
Danes are often said to be the happiest people in the world, and Copenhagen the world's most liveable city.  Take a swim in the clean harbour. Jump on a bike and head out into the many bikes-only bridges connecting the city of Copenhagen. Try out an organic restaurant. And you will find out why. 
For the family - Fun for everyone 
In Copenhagen, we love kids! And kids usually love Copenhagen. Plenty of space, 125 public playgrounds, and child-friendly attractions set the scene for a good time in the city for kids of all ages. 
Need more reasons? Find out why Lonely Planet loves "Denmark's capital of cool".