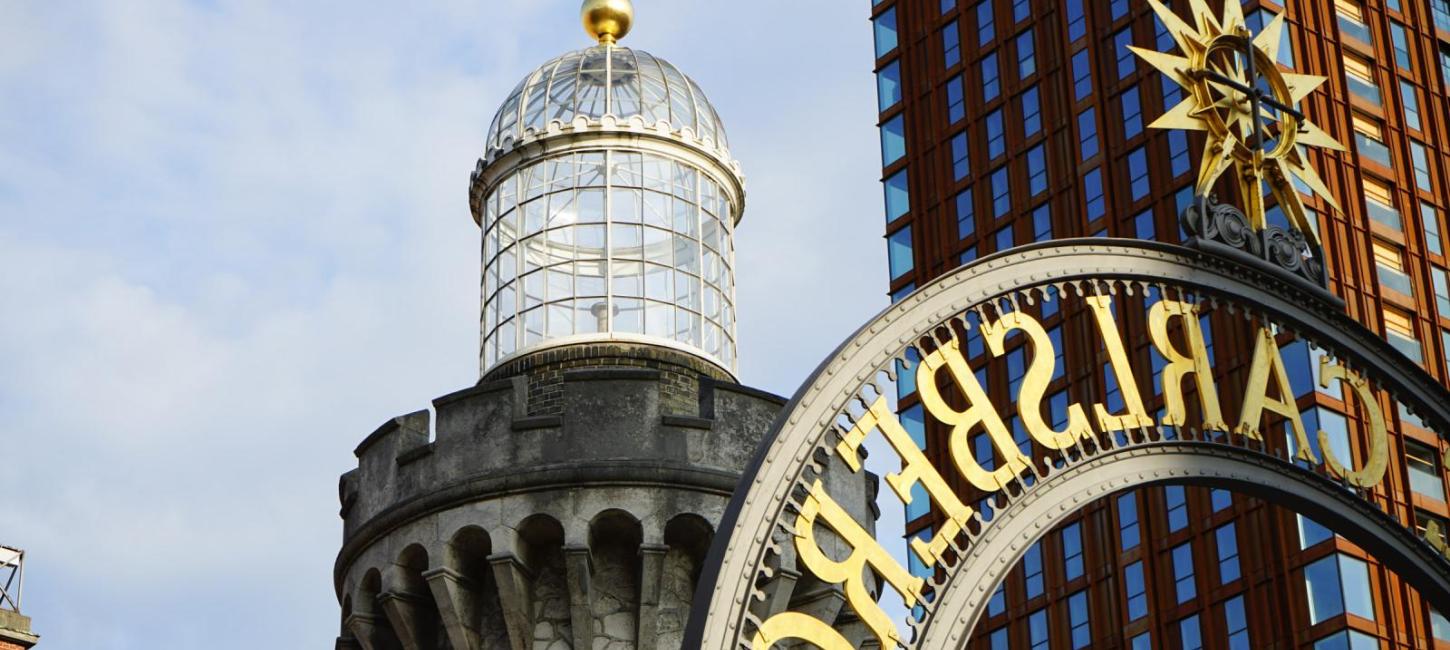 World renowned art gallery opens in iconic lighthouse in Copenhagen's hip and historic Carlsberg district
8.12.2021
As of Friday 10 December, the internationally renowned art gallery von Bartha will reside in the protected Carlsberg Lighthouse in Copenhagen's upcoming Carlsberg city district, ready to welcome art enthusiasts from across the world to indulge in the world of contemporary art.
The unique building featuring the famous old lighthouse will help accentuate von Bartha´s tradition of using distinctive architectural spaces for its art collections. The historical lighthouse, was originally part of the gate that granted access to the famous Carlsberg Brewery site built-in 1883. The space will bring various formats and exhibitions in different dimensions and engaging angles into play at the art gallery and is run by a leading figure in the city's art scene, Mamie Beth Cary.
With a focus on bringing contemporary art to a wider Scandinavian and international audience, von Bartha continues the art gallery's endeavour of nurturing new generations of artists, whilst also continuing to support the evolving practice of their established artists. At the winter opening, a group exhibition of artists representing von Bartha's program will set things off by displaying their art across the gallery, while later exhibitions will include solo presentations by, among others, Claudia Wieser, Landon Metz, Andrew Bick, Marina Adams and Bob and Roberta Smith. Von Bartha Copenhagen will feature a 75 m gallery space and an outdoor courtyard to exhibit sculptures.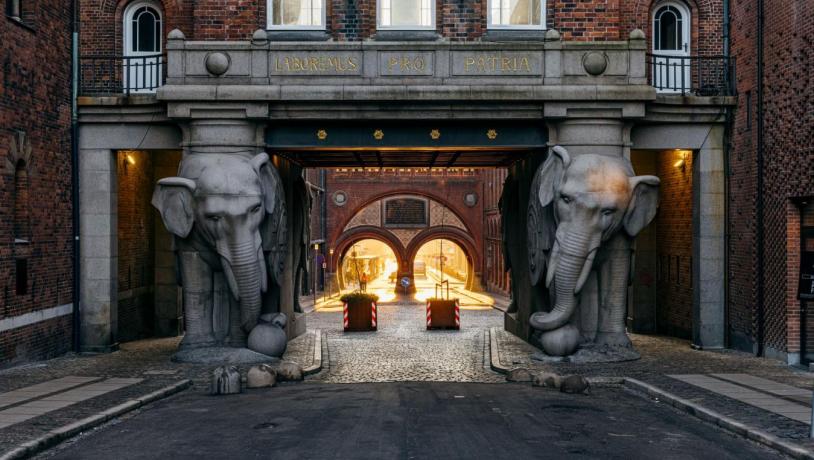 Photo:Andreas Raun/Carlsberg Byen
The Carlsberg district – Copenhagen's upcoming food and culture district
The Carlsberg district is one of the new urban development projects in Copenhagen where history meets modern architecture, high-quality gastronomy, and local life. Some of the most interesting experiences for travellers when visiting the Carlsberg district these days are:
And coming up, on top of Carlsberg's lighthouse art gallery is Visit Carlsberg, the visitor centre for beer and history enthusiasts, which will re-open its doors after its renovation at the end of 2022.

How to get there: Carlsberg district
Carlsberg's new metro station can easily be reached by Copenhagen's new underground, the City Ring and the urban S-train line. The metro runs every hour of the day, and on the S-train, it is possible to bring your bicycle along for free. Both the train and the metro are included in the local city pass for travellers, the Copenhagen Card, for unlimited use starting from Copenhagen Airport.
For more information on the Carlsberg district read here.
Press photos of the Carlsberg district.
Other related press material
About Wonderful Copenhagen
Wonderful Copenhagen © 2023